Experienced ultra runner Kirsty Reade on the ups and downs she faced taking on her first non-stop race along Wainright's coast-to-coast route
It used to be that the 100-miler was the ultimate test of legs and mental resilience for ultra runners.
There's enough of a challenge involved in running 100 miles for any runner. But, increasingly, runners are looking for even greater challenges of 200 miles and beyond.
I was curious about the attraction of going beyond 100 miles, and about what happened to the mind and body once you did.
A quick search of ultra directories in the US reveals 76 races of over 110 miles and 54 of between 200 and 300 miles.
In the UK, there are some established races like The Spine Race (Winter and Summer), Race Across Scotland and the Northern Traverse, as well as newer ones like the Wild Horse 200 and Lake District Grand Tour.
And, of course, there are some stunning races in Europe like Tor des Geants, and the PTL (La Petite Trotte à Léon). All of these races are non-stop, meaning that they don't have stages where you stop to refuel and sleep overnight.
The clock never stops but there are aid stations where you can eat and sleep along the way, or you can take a 'trail nap' when things get really desperate.
Northern Traverse decision
Having done some 100 milers and some stage races, I decided that it was time to try a longer, non-stop race: the Northern Traverse, a 300km race taking in Wainwright's Coast to Coast route.
The satisfying nature of a route resulting in a journey across a country really appealed to me; it was a route I really wanted to do, and it was a bonus to have a race organiser transporting a drop bag to various checkpoints along the way for me.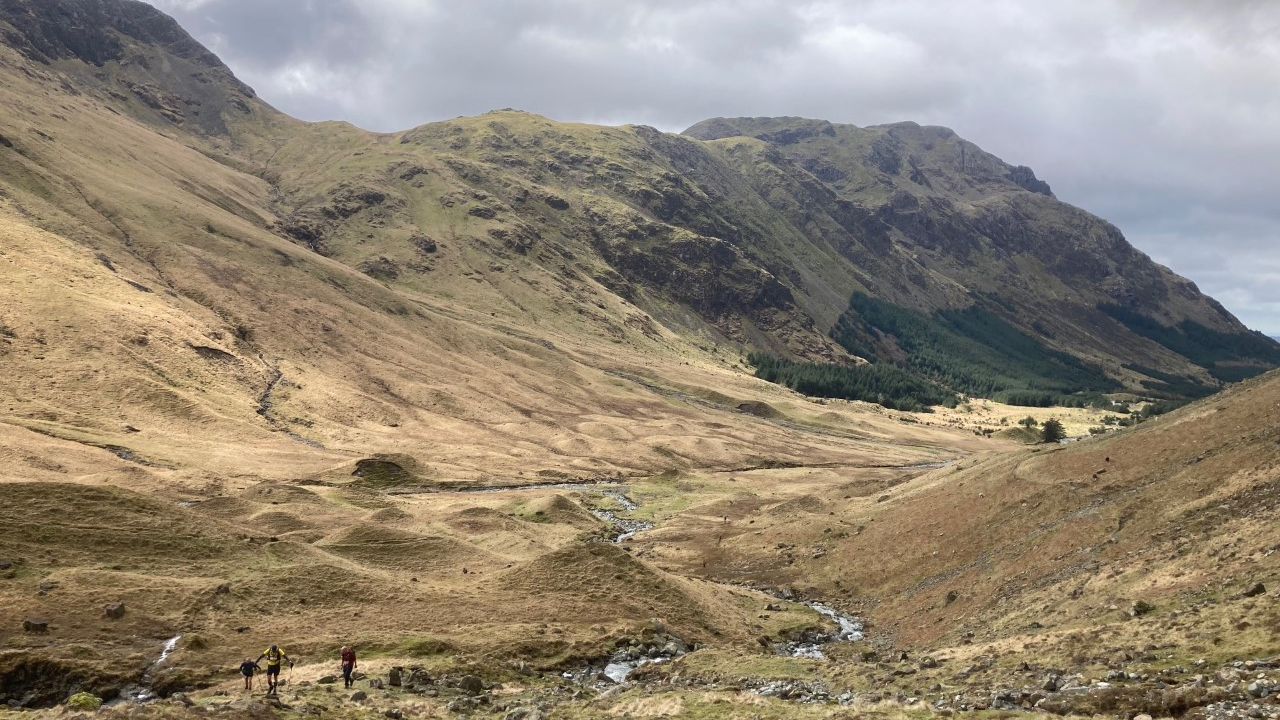 There are so many highlights along it, like Ennerdale, Honister, Grisedale Tarn in the Lakes, Nine Standards in the Pennines and some stunning parts along the Cleveland Way around Lord Stones.
If you're going to go long, you may as well see some nice stuff along the way. And if you're going to train for something like this, it feels important that it's a race you really want to do.
I was also really curious to see just how much worse things got physically after 100 miles and just how little sleep you can still function on.
The other big issue was the mental side. How do you wrap your head around the fact that you're halfway there with 'only another hundred-ish miles to go'?
Varied field
On the start line there was a real mix of runners. From the greats like Eoin Keith and Paul Tierney to seasoned Spine Race runners – including Lizzie Faithfull-Davies, who came third in the Winter version and second in the Summer version last year – right through to those who'd never done more than 100k before.
The minority were there to race, the majority looking for a personal challenge or the chance to disconnect for a few days.
I had a strategy for the race when it came to food and sleep stops, and I had a schedule, but so much was an unknown with this sort of distance.
I set off at a nice easy pace and quickly got chatting to people, which would prove to be something in short supply later on.
The first 50k to Rosthwaite passed quite quickly, and I then got through the next shorter section to Patterdale just as the head torch came out.
Sleep conundrum
This was where the 'very long ultra' strategies first came into play. You can sleep at Patterdale, just over 60k in, with the next point you can sleep at coming in Kirby Stephen, 57km later.
Do you top up your sleep early and leave feeling fresh and rejuvenated, or do you push on through the night to Kirby Stephen and risk being very fatigued by the time you get there? I opted for the latter.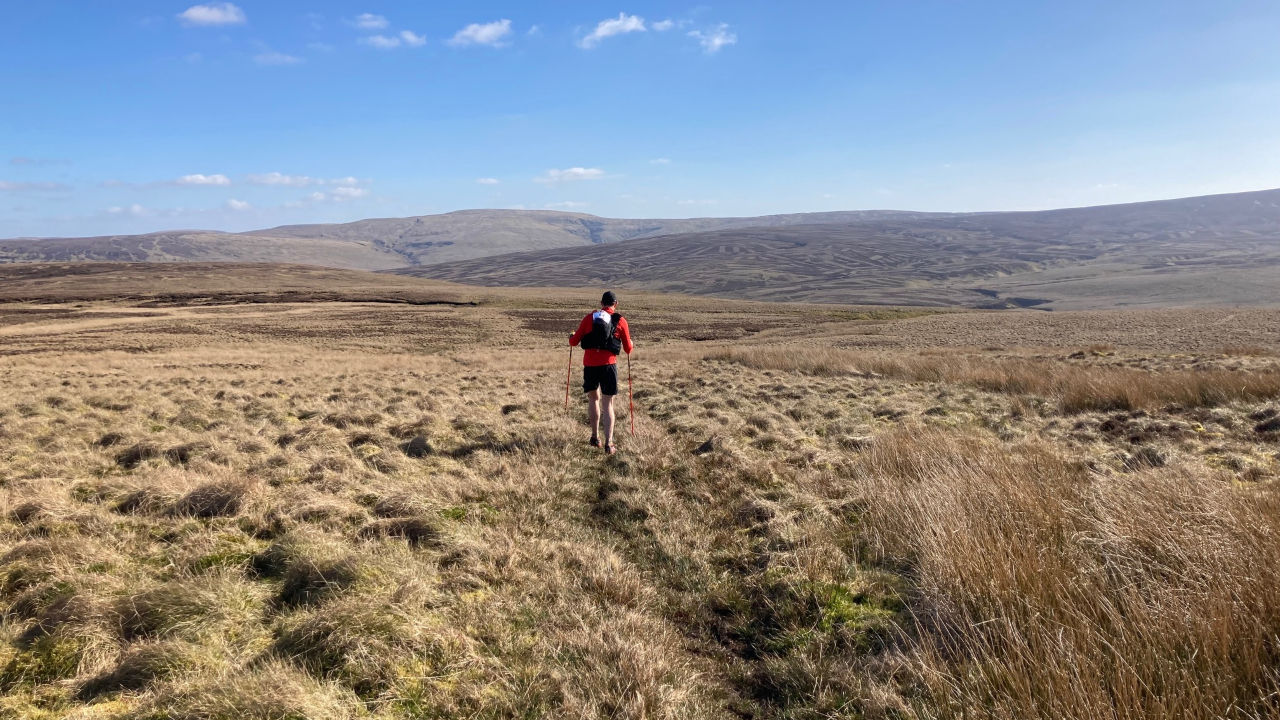 After a fairly unpleasant section involving a rainy, windy, claggy Kidsy Pike and the length of Haweswater, there was a food stop in Shap, then it was onto Kirby Stephen.
I was tired, slowing a lot and my feet were beginning to develop hot spots. I probably should have napped at Patterdale…
Lonely spell
After finally sleeping for about an hour, dressing blisters and eating at Kirby Stephen, I pushed on through another day and this is where the differences between a 100-miler and a 190-miler really started to emerge.
Runners were now so spread out that it was rare to see people. In fact, I didn't see another runner during nights two and three. This was mentally really tough.
Your mind is doing its worst in terms of the distance and time you have left to run – not to mention the things you start to imagine you're seeing – and there's nothing to distract it.
I hadn't expected to be alone quite so much, and that was a disconcerting experience over the Moors for hours, but I also hadn't expected to feel quite so cold.
The second two nights were cold, with a frost, but the clothing I had on should have been ample to keep me warm in any conditions in 'normal' circumstances – mandatory kit includes a 300g synthetic down jacket as well as all the usual items.
Grueling third night
But it wasn't. I found that the cold weather, when exacerbated by extreme fatigue, calorie deficit and not moving very fast, made it impossible to be warm enough, even when wearing five layers of clothing.
I'd done plenty of races involving running through one night and some involving running through two. But going into a third, having had two sleeps of about an hour in the last 48 hours, was something else.
Staying awake on night three involved a lot of singing and talking to myself and saying out loud A-Z lists – things I'd seen that day, bands, at one point I did 'things I like about my dog' – that's how bad it got. That third night isn't something I care to experience again.
Mentally tougher
But finally running into Robin Hood's Bay, the overall thought I had was that 'I actually don't feel any worse than I do at the end of a 100-miler physically'. And the recovery so far has been pretty much in line with a 100 miler too.
The mental side was so much tougher, the blisters are worse, and I had no real sense of time as those three days just blurred into one. But my legs are ok – maybe those little sleeps and rests allow you to recover a bit as you go.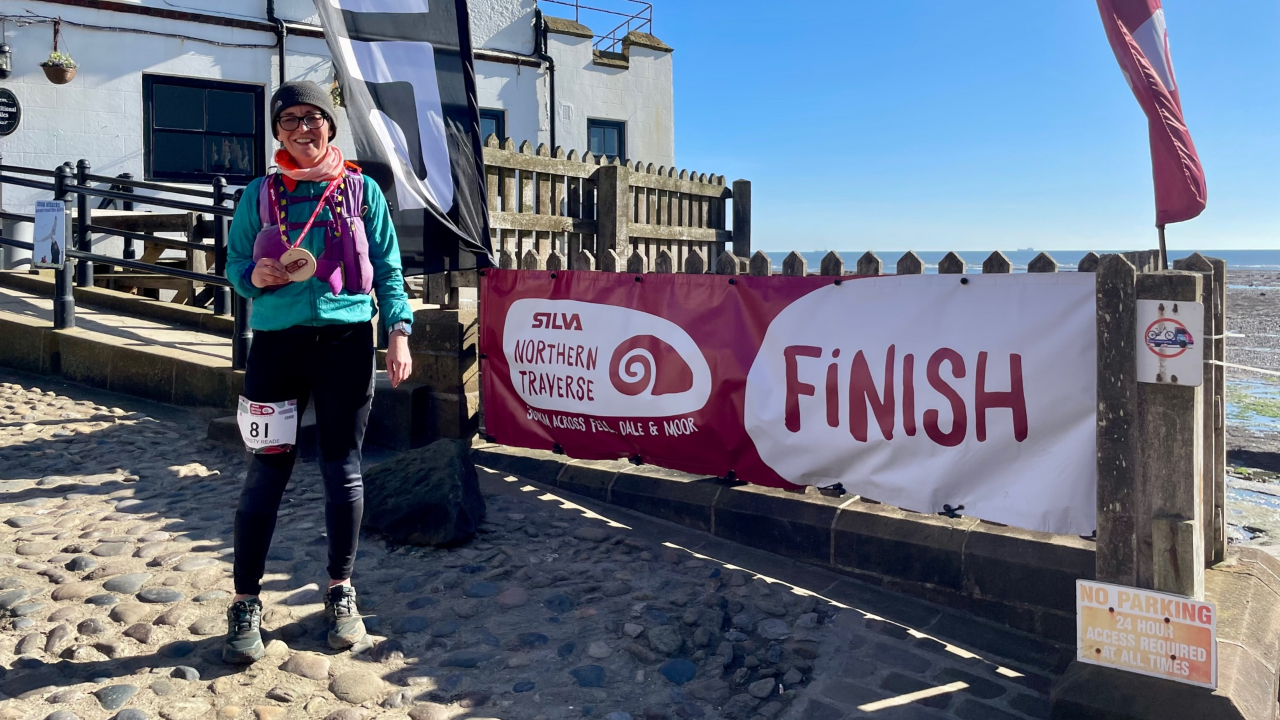 It's worth saying that I could have made things easier for myself by sleeping a lot more given the cut-offs are generous, and it may even have made me faster in the long run.
One of the great things about ultras is that you're always learning and I definitely took a lot away from the Northern Traverse, particularly on the mental side of things.
Entries are already open for next year. If you're feeling curious about longer ultras, it's a great way to scratch that itch.