There were course records in both the men's and women's Montane Summer Spine Race as South Africa's Tiaan Erwee and Britain's Anna Troup stormed to victories.
Erwee completed the punishing 268-mile route along the Pennine Way National Trail in 70:46:51, eclipsing the men's record set by Eoin Keith (IRL) last year by almost seven hours.
Meanwhile, Troup smashed the record she set last year by over an hour and a half as she reached the finish line in 78:57:49.
The summer event proved far more prosperous than the Winter Spine Race for the duo, who were both forced to retire from the event in January with injuries.
Setting the pace
Erwee had taken control from the outset, setting a blistering pace early on and maintaining it to the end.
He showed no obvious signs of fatigue across the race. His only grumble came at CP5 where he remarked that 'he was worried the Romans had come back and built more wall because it went on forever' referring to the long section that follows Hadrian's Wall.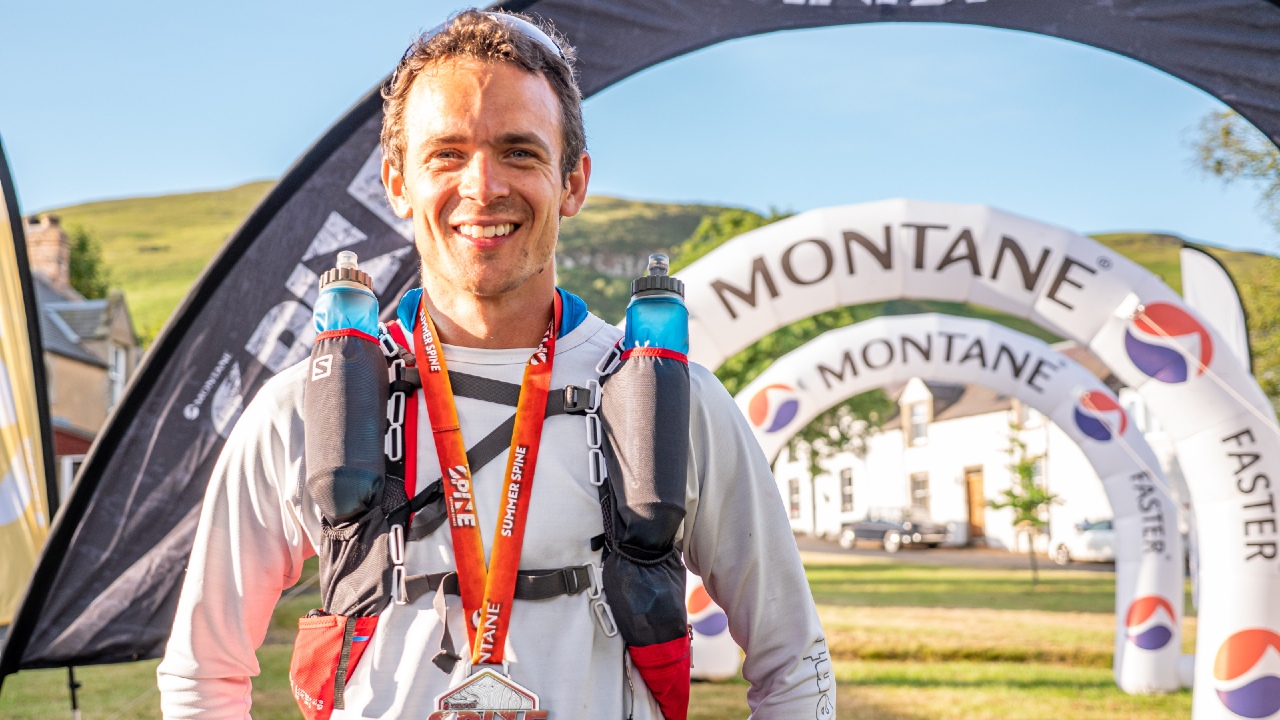 Tiaan, who builds his fitness on the eight-mile island of Guernsey where he lives, commented: "I did witness phenomena on the run. I saw paving stones that were dry, which is a very uncommon sighting on the Pennine Way! It was great fun."
Super Troup a class apart
Troup crossed the line in Kirk Yetholm in second place overall and first woman. She also broke the record she set herself only last summer, taking off 1 hour 31 minutes.
She also finished more than 24 hours ahead of second woman home, Lizzie Faithfull-Davies.
When asked after the race how much sleep she'd had Anna revealed that it was only 20 minutes, adding: "It was so hot compared to last time, at times I just couldn't run, so I didn't stop for sleep. It was the only way to make sure I beat the boys."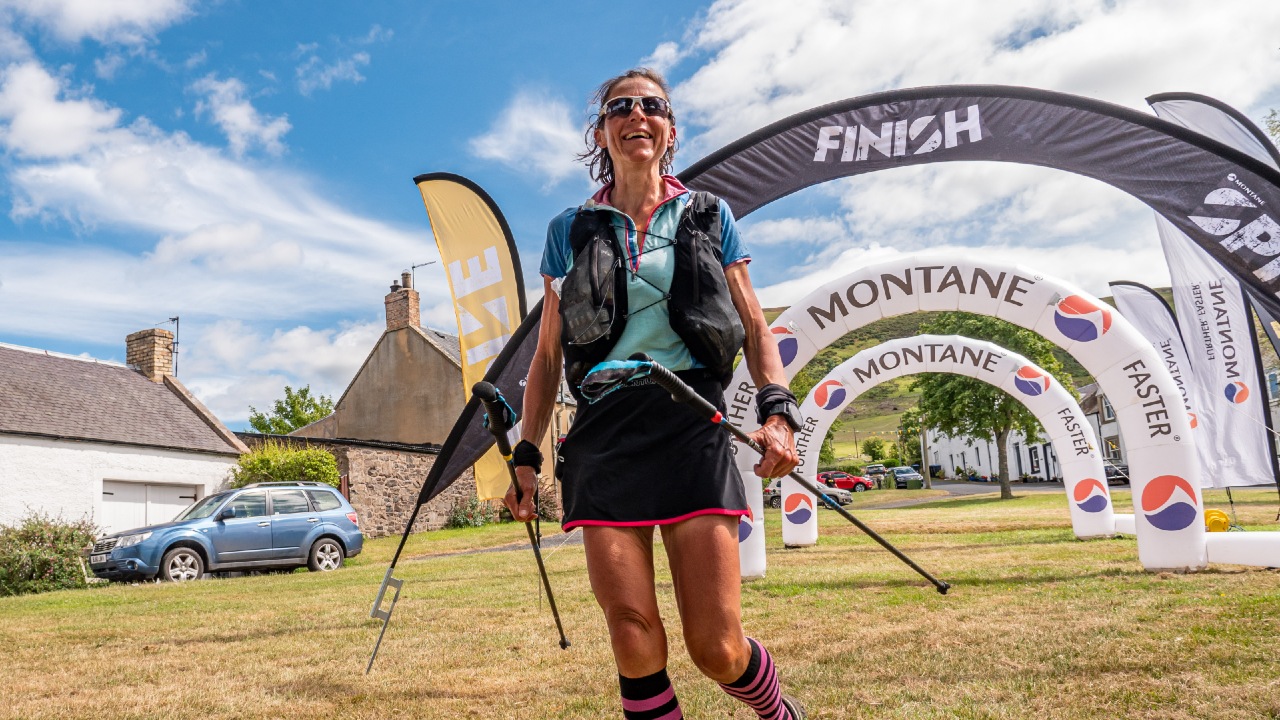 Challenging conditions
This year the Montane Summer Spine Series has had new records set across all three formats in the full Spine, Challenger and Sprint races.
Co-founder and Race Director Phil Hayday-Brown commented, "All of our winners have run phenomenal races.
"Considering the heat, it's been a fantastic Montane Spine Summer Series as new course records have been set across the board. Huge congratulations must go to Tiaan who took off an incredible 6 hours 48 minutes from Eoin Keith's time last year."
Summer Spine Race Results
Men
1. Tiaan Erwee 70:46:50
2. Mark Potts 83:55:10
3. James Leavesley 88:45:01
Women
1. Anna Troup 78:57:49
2. Lizzie Faithfull-Davies 105:02:26
3. Joanna Edwards 118:09:03