Absolutely stacked fields are heading to the Swiss Canton of Valais this weekend to race from Sierre to Zinal in the sixth Gold Label race of this year's Valsir Mountain Running World Cup, with Saturday's showdown marking the halfway point of the competition.
The legendary 31km race starts with a monstrous opening climb and has an honour roll reading like a Who's Who of the sport.
This year the event features in both the Valsir Mountain Running World Cup and the Golden Trail World Series, leading to the deepest elite fields to be found anywhere outside a major championship.
And there are plenty of former winners taking their place at the startline, ready to add yet another accolade to their resume.
Mathys in golden form
In the women's field, Maude Mathys seeks her fourth victory, having run the three fastest winning times over the last three editions – culminating in last year's 2:46:03. And this will come straight after her double gold at the European Championships in La Palma.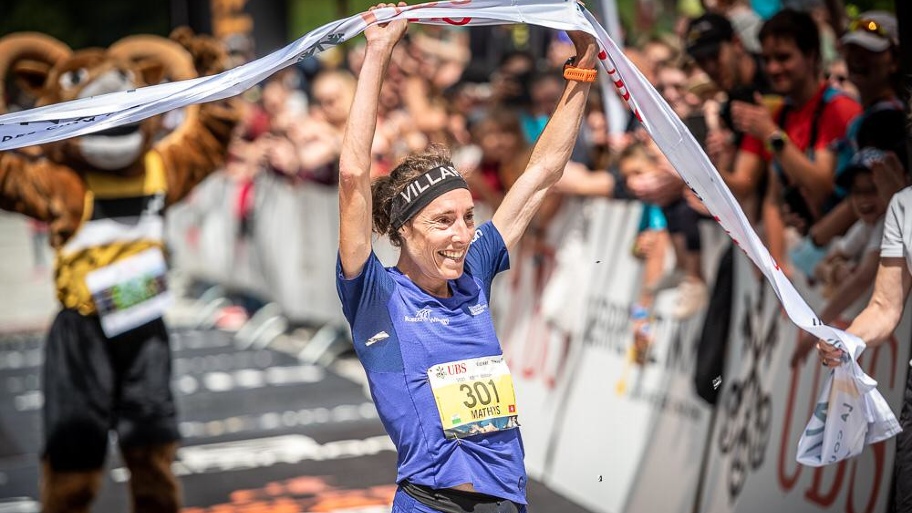 She'll face stiff competition, though. There's another three-time winner, Lucy Murigi, who will be looking for her first World Cup win of the year after finishing second at Grossglockner Berglauf and Giir di Mont.
And of course there's Joyce Njeru, the Valsir Mountain Running World Cup's standout performer this year, winning four of the Gold Label races.
Only one woman has beaten her in Europe this season – Kisang Philiaries at Thyon-Dixence just last weekend, and she'll be racing too.
Sara Alonso will look to extend her lead in the Golden Trail World Series standings, after a win at Mont Blanc Marathon and third place at Zegama-Aizkorri. Sophia Laukli, winner of last weekend's Stranda Fjord Trail Race, is another big name in action.
Jornet in a classof his own
As for the men, Kilian Jornet returns to the scene of some of his greatest triumphs – and where he holds the course record of 2:25:36, set in 2019.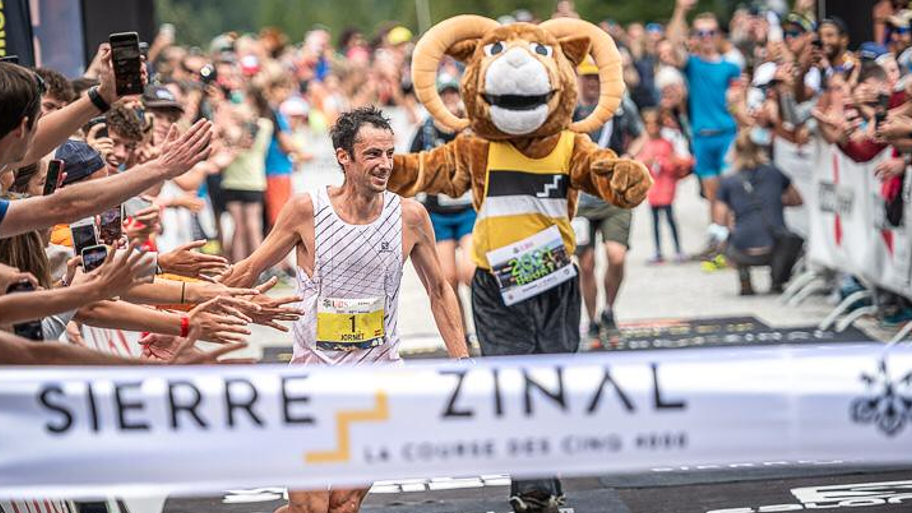 The Catalan seeks his tenth victory at Sierre-Zinal – and there's no need to worry about his recent win at the Hardrock 100 taking too much of a toll. He's done that particular double three times before.
Another former winner in the field include 2016 champion Petro Mamu, while Robbie Simpson will be looking to improve on four previous second-place finishes and last year's bronze medallist Cesare Maestri comes into the race on the back of gold and silver medals at the European Championships.
And of course Patrick Kipngeno hasn't put a foot wrong this year – and on top of his perfect record in the Valsir World Cup, he's also broken the great Jairo Correa's 1990 course record at Thyon-Dixence.
The top three from the Golden Trail World Series could all join the field: Elhousine Elazzaoui, Trail World Champion Jon Albon (though he was undecided when we spoke to him earlier this week) and Davide Magnini.
It's all set to be another enthralling instalment of Sierre-Zinal – as it has been every year since its first edition back in 1974. The course takes in the five peaks of the Weisshorn, Zinalrothorn, Obergabelhorn, Matterhorn and Dent Blanch before concluding with a final, frantic downhill stretch as the greatest mountain runners fight for gold.