Jon Shield and Mel Sykes won the 2023 Montane Summer Spine Race Challenger South, as Tom Hill and Jovica Spajic crossed the line together in the Challenger North.
The two races take in the southern and northern parts of the 268-mile iconic Spine Race route, with the Challenger South taking in the first 108-miles from Edale to Hardraw while the Challenger North starts at Hardraw and ends 160-miles later at Kirk Yetholm.
Shield and Sykes dominate fields
Both Jon Shield and Mel Sykes dominated their respective fields at the 2023 Summer Spine Race challenger South.
Shield led from start to finish, his blistering pace putting him inside the record time. However he fell off as the night progressed and the weather worsened, yet he held on to win emphatically in a time of 27:53:52.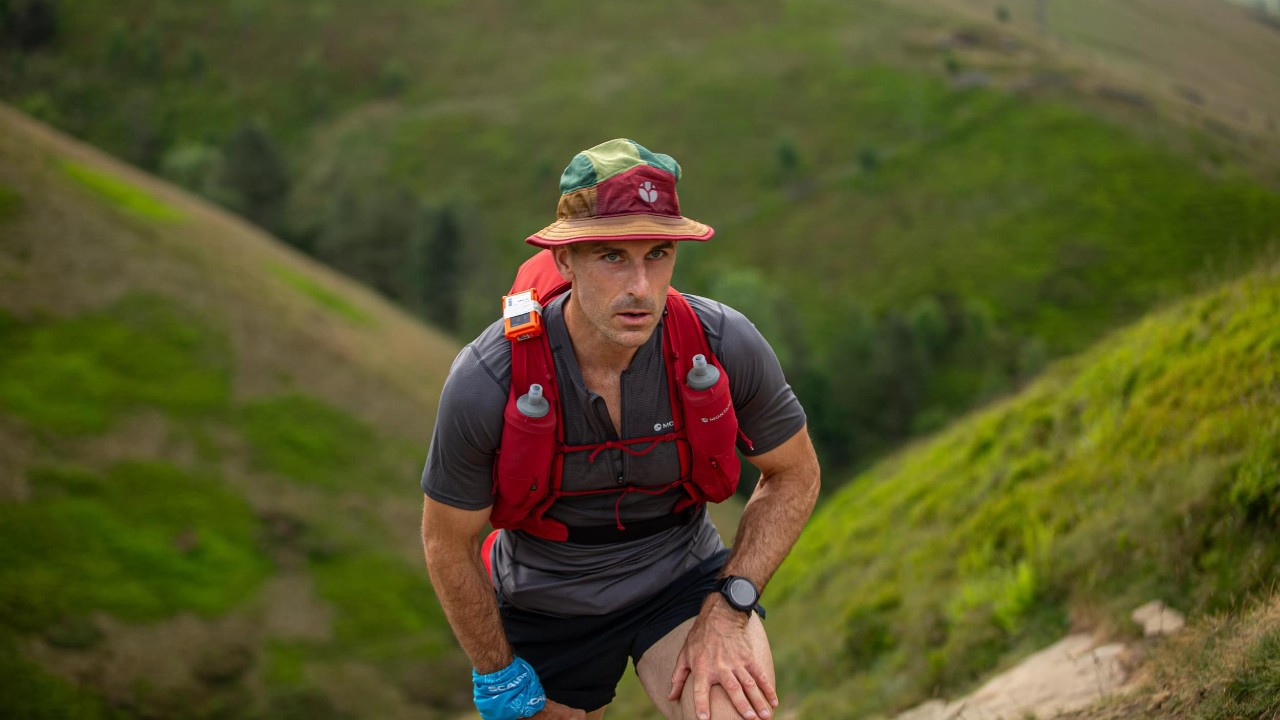 He was nearly two hours faster than his nearest rival, Nathan Drinkwater, who finished in a time of 29:51:32. Martin Thompson came in third in a time of 30:12:08.
Sykes, meanwhile, finished nearly six hours ahead of the second fastest woman. She ran a 32:22:19 and had also been inside the women's record until the tough conditions thrown up by the night. Behind her came Rachel Harris as runner-up, with Nina Kuypers third with the clock on 41:25:31.
All Summer Spine Challenger South racers were described as being extremely tired following the race, with a brutal change in weather coinciding with the night leaving many having to change strategy, and there was around 30 retirees.
One who took a big hit was the final finisher Mark Radford- at one point he looked certain to miss the 60-hour-cut-off by nearly 45-minutes, but a late rally saw him finish with 22 minutes to spare despire just three hours of sleep throughout his mammoth 59:37:37 journey.
Redemption for Spajic as he ties with Hill
Serbian runner Jovica Spajic steamed through last winter's Spine Race Challenger North, but was forced to retire due to the weather.
Yet at the Summer Spine he finished the job, leading for most of the race from British runner Tom Hill. Hill eventually caught up with him, and the two were inseparable as they ultimately formed a partnership and opted to finish the race together, Spajic carrying the Serbian flag as he finally completed the race he had first set out to complete in the Winter.
The two completed the race in a time of 39:45:55, and were some way ahead of the rest of the pack. At time of writing, Eloise Eccles is the leading woman and has just departed Bellingham.
Live Tracking for the Summer Spine Race Challenger North and Summer Spine Race itself is available HERE.
For our full report on the Summer Spine Race Sprint click HERE.
Summer Spine Race Challenger South Results
Men
Jon Shield (GBR), 27:53:52
Nathan Drinkwater (GBR), 29:51:32
Martin Thompson (GBR), 30:12:08.
Women
Mel Sykes (GBR), 32:22:19
Rachel Harris (GBR), 38:07:15.
Nina Kuypers (GBR), 41:25:31.
Summer Spine Race Challenger North Results
Men
Jovica Spajic (SER) & Tom Hill (GBR), 39:45:55.