Ultra-Trail Ninghai has been confirmed as the latest race added to the 2023 UTMB World Series calendar, taking the number of confirmed events to 35.
Runners will descend on the Zhejiang province on China's east coast on 15-16 April, in what will be the 10th edition of the race.
The seventh UTMB World Series event in the Asia-Pacific region, Ultra-Trail Ninghai by UTMB sees competitors take on trails in the Tiantai Mountain chain.
"Beautiful course"
Launched in 2013, Ultra-Trail Ninghai by UTMB is one of China's most popular trail races, attracting 4,500 runners each year.
There are four distances – 105km, 60km, 25km and 12km – as trails scythe through bamboo forests, up testing Alpine peaks and past ancient temples and shrines.
"Ultra-Trail Ninghai is one of the best trail running races in China," commented 2020 women's race winner Fuzhao Xiang, who was seventh at last year's UTMB Mont-Blanc (UTMB).
"The best part is the beautiful course, very typical Zhejiang landscape, friendly villagers, volunteers, and the staff of the race.
Fuzhao will be one of several elite Chinese trail runners in action at Ultra-Trail Ninghai by UTMB – Miao Yao, Meiling Xu and Jingyan Tang are set to be key figures in the women's edition, while Jiaju Zhao, Jiasheng Shen and Yanqiao Yun are among the big names in the men's race.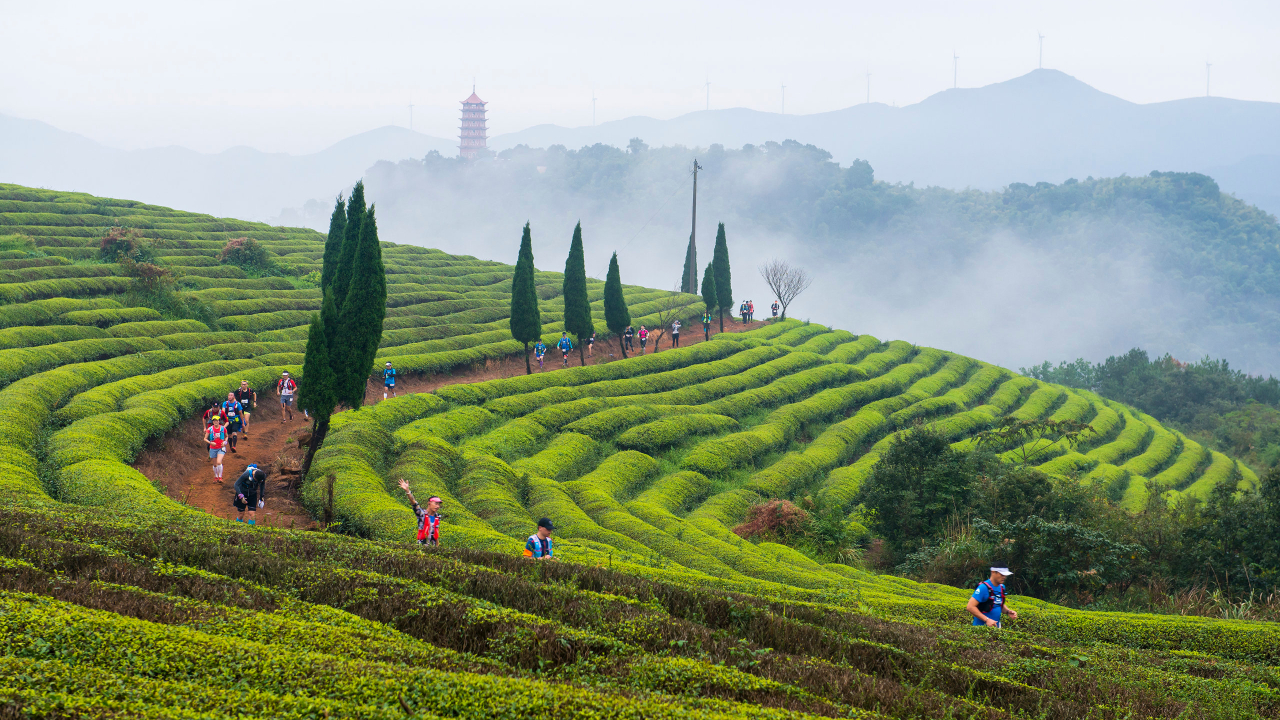 With the event accessible via a three-hour train ride from Shanghai, Race Director Qianyao Xue highlighted its prime location and how it offers a brilliant opportunity for Chinese runners to reach UTMB, given qualifying Running Stones are available to all finishers.
UTMB pathway
"Ultra-Trail Ninghai by UTMB is a platform to explore the typical Chinese regions south of Yantze river, that lets trail runners enjoy the pure outdoor race spirit," he said.
"By joining the UTMB World Series, we'd like bring the beautiful Ninghai to the world, as well as establish a bridge for Chinese trail runners to get to UTMB Mont-Blanc, and also improve the local race experience."
Registration for Ultra-Trail Ninghai by UTMB is open until February 21 for Chinese residents as one of the fastest growing trail running communities in the world continues to develop.
Typically an international event attracting around 20% of its runners from outside China, ongoing Covid-related restrictions mean only native runners can enter in 2023.
The 2023 UTMB World Series kicked off with Tarawera Ultramarathon by UTMB in New Zealand last weekend and the brand new Amazean Jungle Thailand by UTMB is up next on February 17-19.