Sonia Ahuja may have finished on the podium at one of the toughest ultramarathons on the planet, but she insists she is simply a "casual runner".
Earlier this month, she became the first Indian woman to finish in the top three at Badwater 135, a brutal, 135-mile race through California's Death Valley, coming home slightly less than four hours behind overall winner and history-maker Ashley Paulson.
Despite the magnitude of her achievement, Ahuja maintains that her ultra running remains a means of bettering herself both physically and mentally, and that she is "not a racer".
"An addiction and a dependency"
After moving to the USA from India in 2000, she has experienced a "relatively busy corporate life" and has progressed to become Chief Operating Officer at an insurance company in California.
As her career developed, running gradually became a vital tool for Ahuja as she noticed a significant improvement in her performance at work as her mileage increased.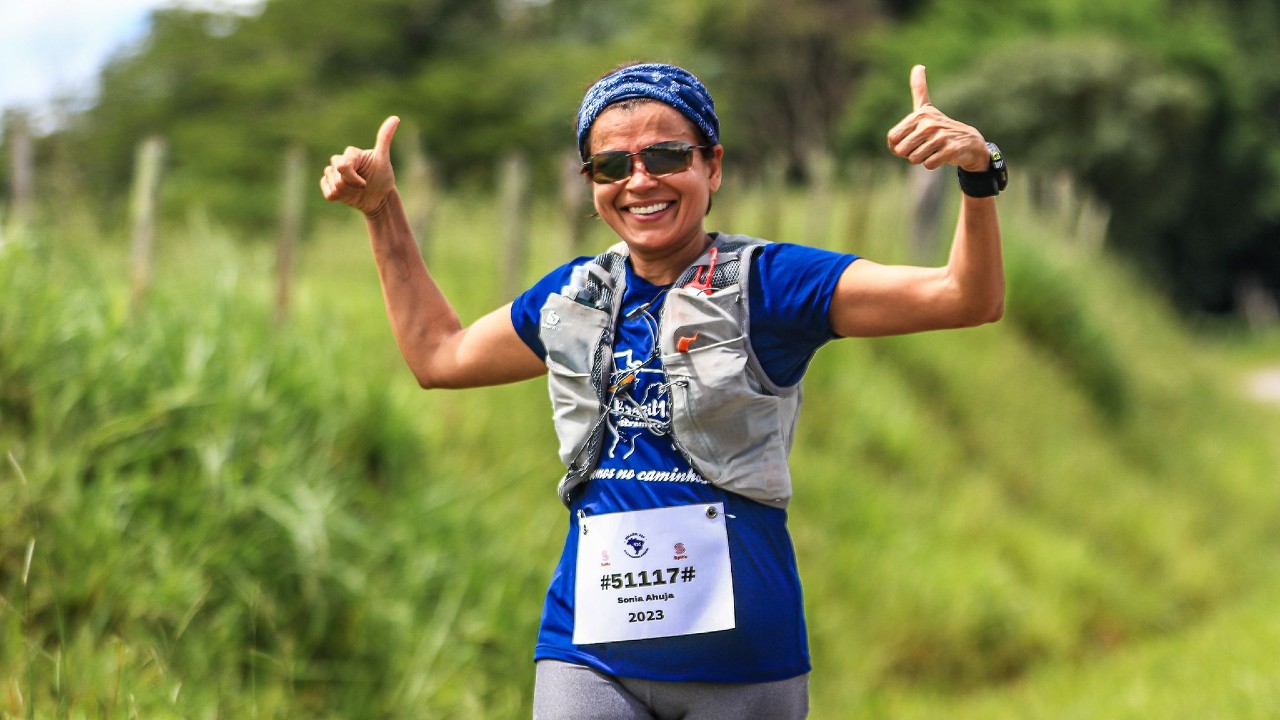 "I started running as I was growing in my career because I found that as I grew more, I was getting more stressed out about work," she explained in an interview with RUN247.
"I needed an outlet and running turned out to be a great avenue for that outlet.
"My running was all about de-stressing and feeling calm. The more I ran, the more I realised it wasn't just physical fitness I was gaining.
"Obviously I was maintaining weight and losing weight, but I also felt so good about my business – I solved bigger issues without problems and had so much clearer thinking.
"Mentally, it almost became an addiction and a dependency. I couldn't go to work without running. That's what my first few years of running were."
Marathons 'too easy'
It wasn't until around three years ago that Ahuja began pushing into ultra-distance runs, with the increased spare time that came as a bi-product of the coronavirus pandemic providing the perfect opportunity for her to test herself further.
With the standard 26-mile marathon not challenging her enough, she eventually decided to enter the 100-mile Loco Go Big or Go Home Challenge in California – though that also proved well within her capabilities as she cruised in as the second-place woman.
"As Covid hit, many of us either lost fitness or gained fitness," she noted. "I've seen both extremes. For me, because I used to travel a lot, I suddenly had so much more time.
"So that's when I increased my mileage. I was always running marathons before and I had observed that after a marathon I would have so much energy left. I never felt exhausted, I never took recovery days.
"I'd get up right after a marathon and in the evening I'd for another run, or go for another half marathon the next day.
"People thought I was crazy. Most of my marathon friends thought it was unusual.
"I knew I had more endurance than maybe the typical runner, but I didn't know what possibilities there were.
"I started to increase my volume during Covid and I just felt great. My body was adapting really well and I was feeling really good, so I signed up for my first 100-mile race in 2020.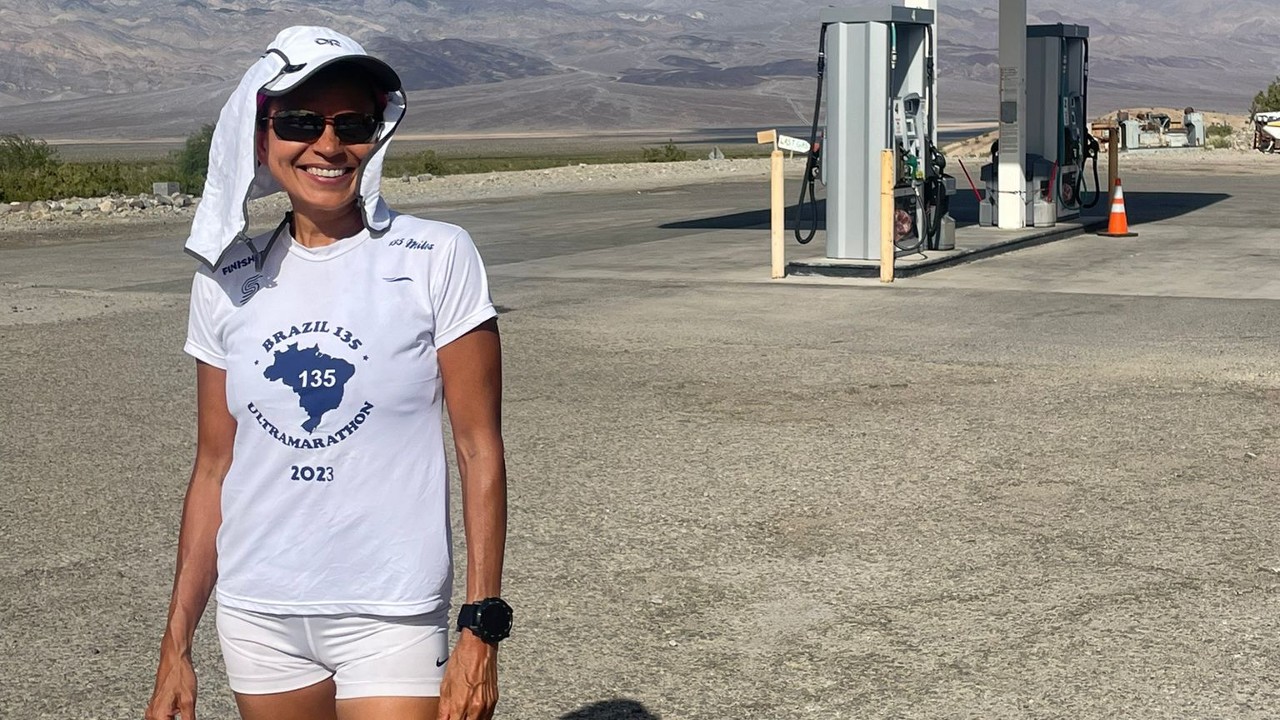 "I came second woman overall, I would say I did well. I thought I would be exhausted after that, but I still remember being at the finish line and saying 'oh, that's it?'
"I remember hanging out with friends and going shopping after that, so that was another indication that my endurance level was probably better than I expected."
Badwater discovery
Incredibly, it was only last year that Badwater 135 even came onto Ahuja's radar as she stumbled across the inspiring videos of Bob Becker, the 77-year-old who battled to the finish of the 2022 race despite obvious physical discomfort.
She says the mental toughness required to finish such a demanding challenge resonated with her, given the mindset with which she approaches each facet of her life.
"Last year was the first time I'd heard about Badwater. I'm one of those very unusual runners who, unlike people who are training or planning or applying for years, had just heard about it," she explained.
"I was just intrigued. That guy (Bob) is amazing and now he is a friend, I talk to him quite often. He just caught my attention. I thought this race is a true test of resilience.
"I'm a pretty resilient person and seeing him was like, wow, this another level.
"I started researching the race and saw it was at Whitney, which is four hours from my home. I go nearly every year. Those mountains are almost my weekend getaway, I go and run there all the time.
"I just never knew there was a Badwater race. I'm not a racer, I'm just a casual runner.
"The race drew me in, the course, the difficulty, the extremities. I thrive in that 'pushing yourself out of the comfort zone' philosophy at work. I found a lot of similarities."
100-mile magnificence
However, Badwater 135 is strictly an invite-only event, and runners must meet certain requirements to compete – it is not a case of simply signing up.
Ahuja, eager to discover her physical and mental limits, got in touch with Race Director Chris Kostman, but given her lack of ultra experience, her request to enter was almost laughed off.
Undeterred, she set about finding a way to meet the requirements before the 2023 edition and become one of only 100 runner on the start list, entering the only three 100-mile races that would still accept entries at that point in the year.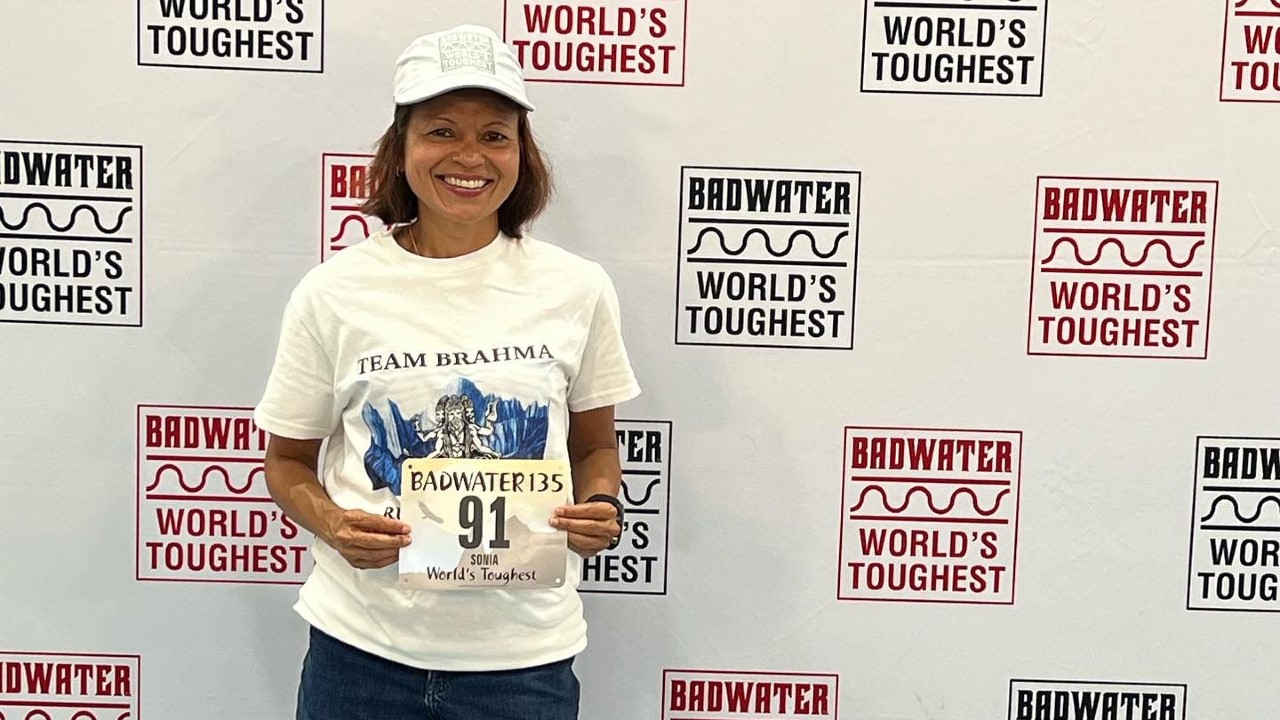 "I reached out to Chris Kostman and said 'I want to run this next year' and I remember he almost laughed at me," she said. "He said I didn't have the resume needed to qualify and I needed to run more 100-milers.
"I checked the entry criteria and it said that three 100-milers were needed. This was August last year. Most races had closed for entries or there was no space left.
"There were only three I could find, coincidentally. Miami 100, Brazil and Rio Del Lago.
"I was crazy enough to sign up for all three. They were November, December and January."
She would complete all three in a phenomenal three-month stint, claiming overall victory at the Miami 100 before an injury-hit Rio Del Lago saw her finish as fifth-place woman. She rounded off a trio of eye-catching results as she clinched victory at Brazil 135 Ultramarathon, threatening the men's record as she crossed the line in 31:17:18.
"I was very curious of what my limits were but Brazil also qualified me for Badwater, so I called Chris and told him," she recalled. "I asked what would happen to my application.
"He finally said 'OK, you're in, but you'll have to train'."
Ahuja would go onto further enhance her burgeoning reputation in the ultra world as she took second despite her inexperience at such a high-profile event.
Check out the second half of RUN247's interview with Sonia HERE, when she explains a crucial mistake she made at Badwater 135, as well as how she is aiming to break the course record and inspire Indian runners.