Sonia Ahuja may have been one of the less established runners at this year's Badwater 135, but she says she came into the race targeting the course record.
Ahuja, a Chief Operating Officer at a California insurance company, set about on a sensational quest to qualify for the Death Valley ultra at the end of last year, a journey which culminated in her coming home as the second-place woman – and fourth overall – earlier this month.
She also became the first Indian woman to finish in the top three at Badwater 135, underlining an incredible achievement in her biggest ultra event to date.
"Stupidest mistake"
For Ahuja, though, it was below the lofty target she had set herself prior to the race – but she would come very close to fulfilling her ambitious target.
"I trained really hard for Badwater and honestly I went in with the goal to break the course record," she revealed in an interview with RUN247. "That was my dream.
"I missed that by around an hour and a half because I got injured at Lone Pine."
A tweak to the course at this year's Badwater 135 due to road closures meant runners needed to be transported by car midway through the race, and it was during this period Ahuja made a crucial error – one she puts down to her inexperience at ultra events.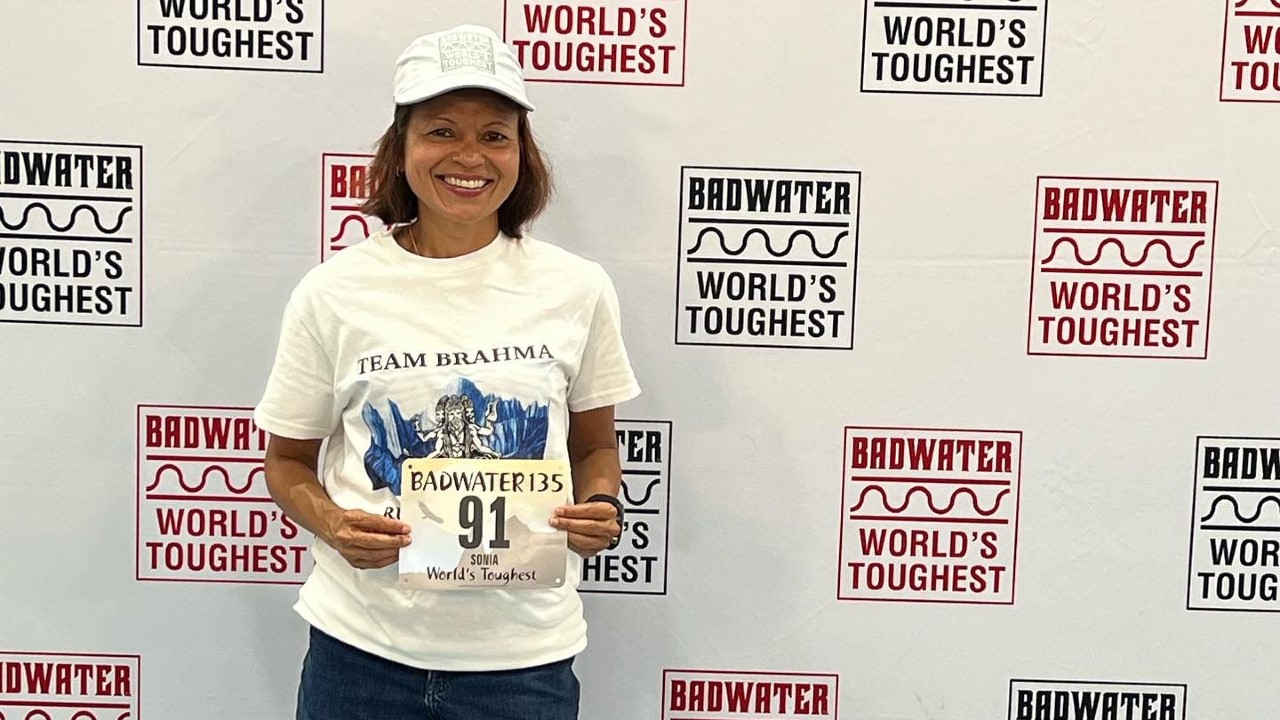 She was in touch with Ashley Paulson, who would go on to clinch a historic victory, with around 15 miles to go, but endured a difficult end to the race.
"I ended up making the stupidest mistake," she admitted. "That's when my lack of experience came in. I was actually ahead of my target, which was 24 hours, up to the drive to Lone Pine.
"During the drive, I put so much ice on my legs in 20 minutes. I got out and started running fast, and my legs just completely went into shock.
"I just collapsed. I almost felt like I was Bob Becker. I had to crawl from Lone Pine to Whitney, which gave me a lesson.
"I realised I didn't have the experience to win something like Badwater, however, my endurance and training proved to me that it is absolutely a doable target.
"I was within 30 minutes of Ashley for the most part, but I couldn't catch her after I got injured."
Ahuja would end up just less than four hours adrift of Paulson, but she was satisfied with her mental fortitude in the circumstances, hauling herself to the finish in Bob Becker-esque fashion – the inspirational 77-year-old who defied the odds to cross the line last year.
"The gap increased quite a bit because I couldn't even walk, I was crawling," she said. "I didn't want to DNF because a lot of people were saying there's no way I'd even reach the finish.
"I remembered Bob's vigour, that's when it came in really handy. I thought if he finishes, I'm going to finish.
"I was surprised when Chris [Kostman] said I was second despite four hours of walking.
"I was pleased overall, given I'd only had one year from the time I heard about Badwater to finishing on the podium."
Course record target
Despite missing out on the course record, Ahuja is able to accept that her performance at Badwater 135 was indeed hugely impressive for a first-timer, and a just reward for her unwavering commitment to training.
"When I put things into perspective, I feel good," she added. "I feel really disappointed I made that stupid mistake that cost me a few hours.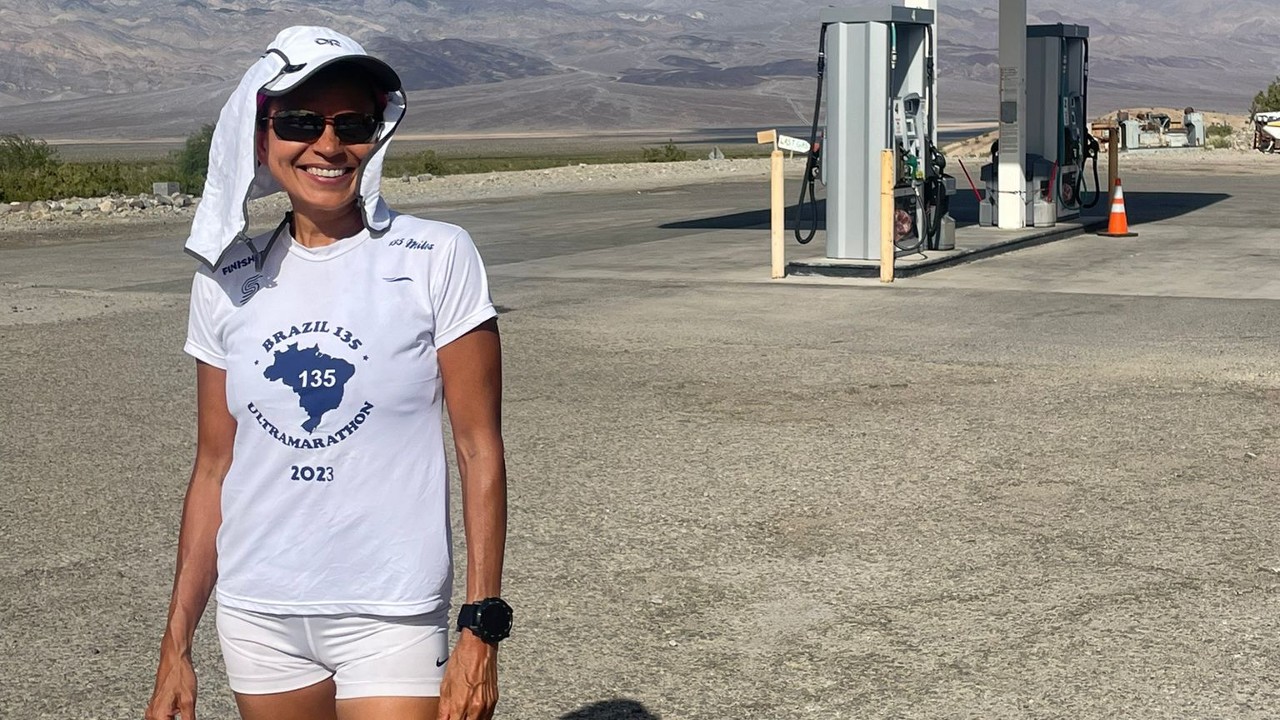 "I probably wouldn't have been number one, but I wanted to be close to Ashley. My goal was to show that anyone can do it too, if you put your mind to it.
"If you work hard, anything can be achieved.
Ahuja went on to outline her plans to return to Badwater 135 and use the experience she gained this year to challenge the record set by Paulson.
"I'm proud of what I did and hopefully I can go back," she said. "There's some unfinished business I have because I feel confident now, with my training, that I could at least break 24 hours.
"Next year may not be possible, it depends on the application process, but I do think that the year after seems realistic for me.
"I can try to win another qualification race. At Badwater Cape Fear I was third this year and not far from first.
"If I work a little bit more and work hard and go with a very focused mindset, I probably could use Cape Fear to get into Badwater.
"I would like to go back to Badwater, at least in the next couple of years, to try to shoot for the course record."
Aim to inspire
Since her Badwater 135 podium, Ahuja has been inundated with messages from Indian runners who were inspired by her efforts.
The response was a dream come true, given that she used the prospect of becoming a figurehead for those in her home country as fuel for her training.
"During my training I was struggling with the work-life balance, it was hard incorporating everything," she recalled.
"You have to have a strong 'why' when you're doing these crazy things. My 'why' was that I always envisioned the finish line and the India flag.
"It's not about me, it's about getting the message across that someone from India can come in and compete with Victoria Brown and Ashley Paulson and still make it. That's what kept me motivated.
"I am overwhelmed with how much response I got from India.
"There's so many runners who have reached out since Badwater, who say they now believe it's possible.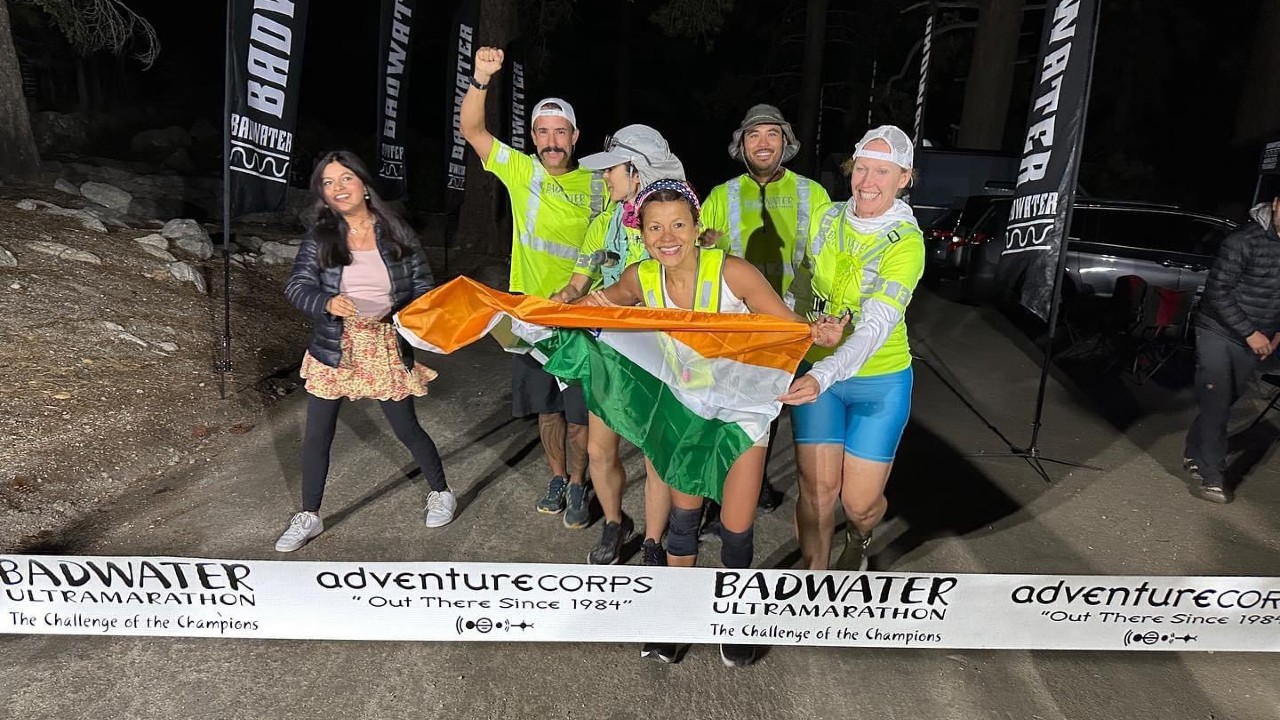 "They never thought that an Indian woman could do anything like that and now, all of a sudden, there's this momentum that's building.
"I'm really, really proud and fortunate to be representing India and to be able to make that impact. There are now a lot of women saying they want to train hard and shoot for bigger dreams."
UTMB and Dauwalter admiration
There is no set plan for Ahuja following her Badwater 135 exploits – climbing Mount Everest is on her bucket list, but when it comes to running, she is yet set a new target in stone.
She is toying with the idea of Ultra-Trail du Mont Blanc (UTMB), arguably the pinnacle of ultra running, as well as Western States – the race Courtney Dauwalter, who Ahuja greatly admires, won last month.
"I have a few ideas, I haven't finalised anything," she said. "I just got some interest from the US Championship team, a few people called me and told me I could qualify for that. I might try that.
"UTMB is another one. I'm not going to run every 100-miler, I'm not a race person. I still have a full-time job and board meetings and all that.
"I want to be picky. I want to pick a couple of races every year and then crush it. That's probably what would motivate me.
"Maybe UTMB next, maybe Western States, one of those. Courtney is leading the way at UTMB so that's a really hard shoe to fill.
"I get really inspired by Courtney and she reflects some of the style, at least, that I have. I mean, who doesn't like Courtney?
"I get so happy on the course, I'm a whole different person, I'm cheering, laughing and talking to people.
"I will at least try to follow her path and do a couple of races that she's done."