When you talk about running ultras (which people who run ultras do a lot) people often ask you things like 'where do you find the time to do all those miles needed to run an ultra', 'how do your legs cope with that many miles' and, inexplicably, 'where do you go to the toilet?'. There's a belief that to be able to run ultras you need to run big miles each week. But is this true?
One school of thought is that your ability to run for 50 miles, or 100, or even 320, is based more on an accumulation of miles in your legs over the years. As Paul Tierney put it when I interviewed him about his recent Wainwrights record, 'I wasn't worried about doing anything mega long in training because I knew that I had a decent amount of mileage in me on hilly terrain from the last two years'.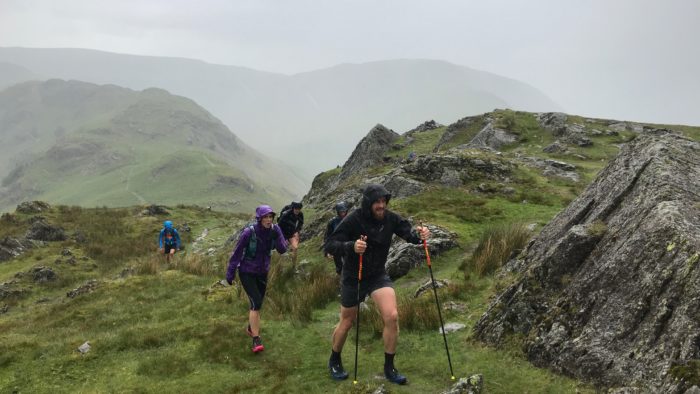 Volume is important, but not necessarily in the way we might think. Paul Tierney talked about the difference between running marathons and doing longer endurance events. 'An elite marathon runner might do 12 – 14 hours of running a week, an elite rower, cyclist or cross country skier might do about 30 hours a week. And do you know what the difference is? It's the mechanical stress of running at speed – it's a massive stress on the body. But a bike or a rowing machine has way less force and impact, so you can do way more volume. And volume is the age old way of improving.'
So, if volume is an important element in training, but you also need to avoid too much impact and stress on the body, then it stands to reason that hiking could be a useful tool.
I spoke to Robbie Britton, GB 24 hour runner and coach, who agrees that hiking is really good training for ultras, not just as a way of getting volume in without too much stress but also as it's mimicking what you'll be doing in the race. 'As for volume, it's a nice low impact way of getting in that time on feet. But as with any training, the more specific you can make it to the task you're going to be doing on race day, the better it is. If you're training for UTMB hiking is a big part of what you're going to be doing on race day. Even if you're doing a reasonably flat ultra, you're going to be doing some hiking. It's preparing your muscles for what they're going to be doing'.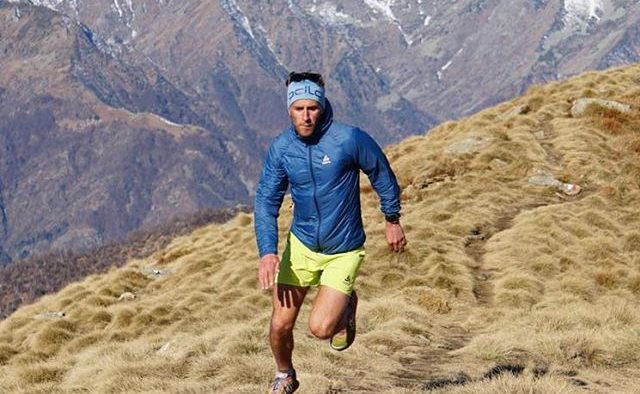 Robbie also said that some people's bodies just don't react well to doing very long runs. 'But if you can get out for an 8 hour hike you can practise eating and drinking and just be prepared for that tired feeling in your legs, without it being a massive impact.'
Robbie suggests that ultra runners think about what percentage of their race they're going to be hiking and include a similar percentage of hiking in their training. But he also believes that runners who don't do ultras can benefit from incorporating hiking into their training. They too will reap the rewards of lower intensity cardiovascular training, adding volume, without stressing their bodies.
One such example is GB mountain runner Sarah Tunstall, who recently won the GrossGlockner Berglauf race in Austria. As a specialist in eyeballs-out straight-up the mountain type of running Sarah won't be found hiking her races, but she does use hiking in her training.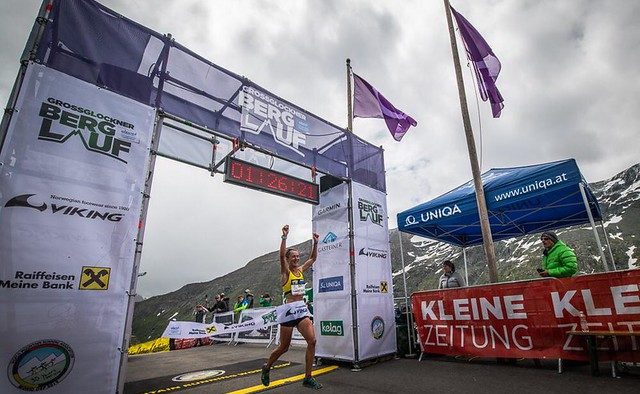 'I love hiking! It's something I've found has benefited me for years now. As soon as I spent any time in the Alps I wanted to be outside as much as possible, which if I did running would leave me knackered, injured, or both, so I would hike. It is kinder on your body, allows more time to absorb the views and I usually like to incorporate a myrtille tarte at a refuge! As I'd suffered a few injured spells I found hiking would provide more benefits than trying to run twice a day. One of my main inspirations, Angela Mudge, would also use hiking to add strength and time on feet to her mountain training.  For ultra races I imagine it's invaluable as a way of getting out for long periods, however, even for my shorter races (marathon downwards) it is a great form of alternate training and something I really enjoy, especially if I'm recovering from a race.'
Another runner who uses hiking in his training is Damian Hall, last year's 5th place finisher at UTMB. 'It depends a little on what race I'm training for, but I don't think I've done an ultra yet where there wasn't at least some power-hiking involved. For UTMB say, I'll definitely include power-hiking in my long runs (on steeper ascents). But also, I'm a fan of Ian Sharman's signature weight-vest hikes. They work as strength training and cross-training, too. A session is usually just 30 mins/1-2 miles up and down a small hill perhaps.' Damian uses 8-10kg as a weight but it's important to start with less than this. Maybe just add extra water to start with and certainly don't add too much weight too quickly on the downhill, or you may injure yourself.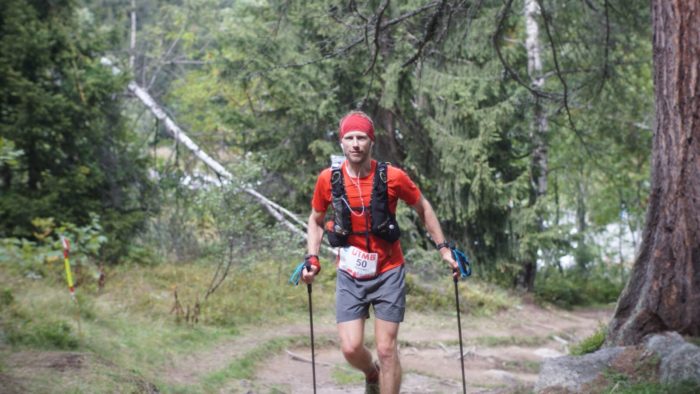 But one issue with incorporating hiking into training is time. Few of us can find the time to add in long hikes to training plans which already impinge on family life. But of course one other advantage of adding hiking to your training is that it becomes a bit more inclusive than 'I'm just going out for a 4 hour run'. You can take your family along and enjoy it together. In fact, Katie Arnold, last year's Leadville 100 winner, recently wrote an article about how a lot of her training was done on family hikes and generally centred around family life.  However, if it comes down to a choice between going for a long run or going for a hike 'ultimately, running is going to grow aerobic fitness better than hiking will' says Damian. 'But I would still recommend including power-hiking (there's a real knack to it, which needs learning – and yes, cheat sticks will definitely help) in long runs (again assuming the race is a lumpy one).'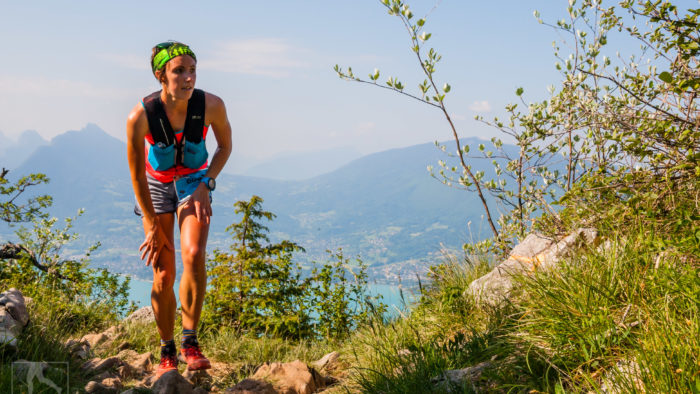 Natalie White, former British and English fell running champion does a lot of hiking with her dog, Rosa. She says 'personally I like to go hiking so that I can go at a more relaxed pace whilst still getting the elevation and time on feet in. There's less impact on your body and you can do more.' I know that Natalie racks up quite a lot of mileage this way and it clearly works well for her as she's regularly found on podiums at races in Italy and France.
There are so many advantages to incorporating hiking in your training. You can prepare your body for long races, with less risk of fatigue or injury, you can use it as specific training for races which will involve hiking and you can even use it for strength training. And you can use it to pump up the volume. As Damian Hall puts it 'the secret is to grow volume without getting injured, fatigued or divorced.'