What better opportunity to test kit than a 315km, 5 day jaunt through the Welsh countryside? As a few contributors from Run247 recently took on the Dragon's Back Race we thought we'd bring you our kit highlights. The stuff that we found really helpful and, importantly, the stuff that stood up to the hundreds of miles of training, as well as the abuse of the race itself.
Let's take this from the ground up!
Shoes
This is a crucial one as the race is very hard on the feet! All the rock, the bogs, the tussocks and the bits of road take their toll.
Pip Haylett: I used a combination of inov-8 Roclite G 290, and Injinji 'ultra' socks.  The Roclites were fantastic – providing grip, comfort and protection, as well as support in all the technical sections.  I particularly love the mesh across the toes that is stretchy enough to fit my hobbit-like feet and dries really quickly. These in conjunction with Injinji socks meant I got around all 5 days with no blisters or foot problems to speak of.
Kirsty Reade: I'd second the Roclite 290s. They were really comfortable, grippy on the rock on days 1 and 2 and had good cushioning. My second pair of shoes was the Roclite 275s, which were also really good, gave a bit more protection and stayed a bit dryer in boggy bits. Having both the 275s and 290s with me was a good combination, though I slightly preferred the 290s as they feel a bit less rigid and slightly more comfortable.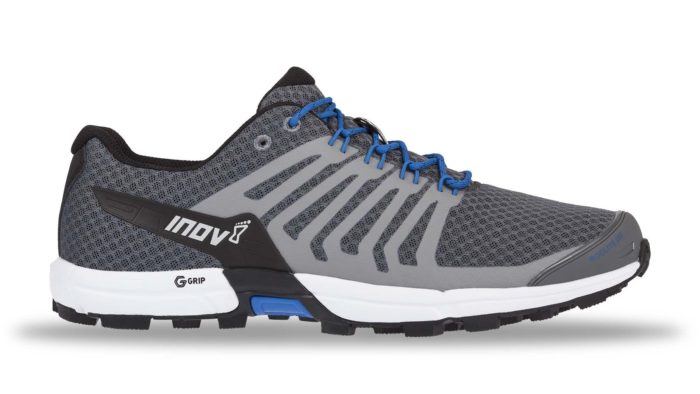 Bottom half
Lisa Watson: Shorts – a bit of a random one to include as you'd think shorts are just shorts but honestly I've never really run in shorts much before because I've never found a pair that I like (I have the ¾ length tan lines to prove it). On DBR it was pretty warm and I wore the Alpkit Koulin trail shorts all week. I like them because are a little bit longer than tiny running shorts and have an under-short that works but is not so tight that it rides up at every opportunity. They also have a back pocket big enough for your phone and two stretchy side pockets for snacks.
Top half
Kate Fogelberg: Patagonia Airchaser short-sleeved top. This top is treated with Polygiene, so it won't stink after several days of wear. You and your tentmates will thank you. Especially the top to your tail in your sleeping compartment.
Lisa Watson: Alpkit Gravitas waterproof. It was great on Cadair Idris when it got surprisingly chilly in the wind. We were lucky with the weather so it wasn't needed much but very reassuring to have a trustworthy layer that didn't weigh me down.
Pip Haylett: the Montane Surge jacket once again proved to be excellent, keeping me warm in the -4 of Cadair Idris and dry in the rain on Friday.  Packing small and weighing in at only 370g, this is a great jacket that can be picked up for a decent price these days
Accessories
Rob Neal and Kate Fogelberg: the Katadyn Be Free water filter bottle. This clever bottle with a filter lets you drink out of the dodgiest streams fear-free. It also means that you only ever have to carry 500ml of water (except on day 1 where there aren't many refill opportunities).
Lisa Watson: Salomon Adv Skin 12 set. This bag is so comfy and has so many reachable tardis-like pockets and a decent zip pocket for your emergency kit that you want to keep stashed away. It goes down to an XXS which is great for small people like me. I retrofitted the Salomon quiver onto my bag to hold my poles which worked really well (my bag is the version before the quiver was released), but the newer version of this bag has the loops needed to attach it built in.
Rob Neal: Ultimate Direction Adventure Vest 4.0. This is my second UD Vest and I've found them a better fit and more resilient than the Salomon packs. My favourite thing about this pack is the sheer number of pockets, which give you so many options for keeping food and kit organised and accessible on the move.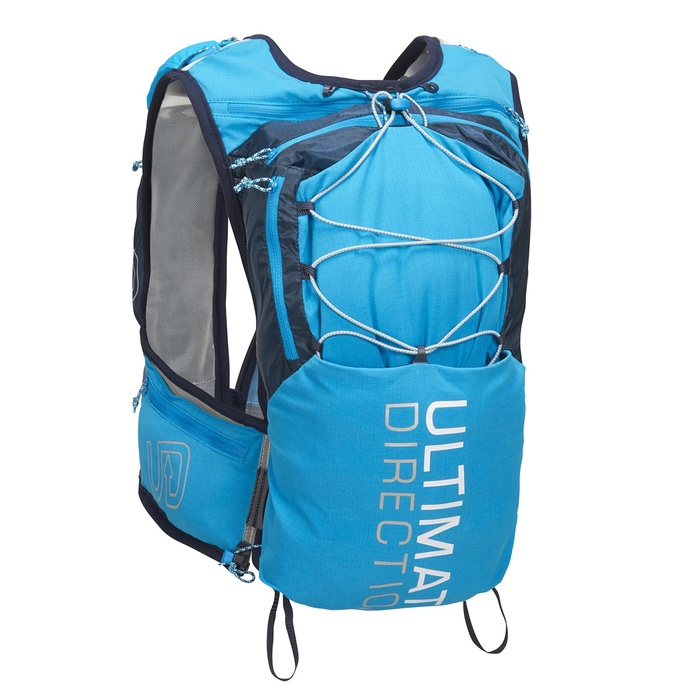 Kate Fogelberg: Andrex washlets – your arse will feel as clean at the end as it did on day one!
Kirsty Reade: Sidas Anti-Friction Cream. This is the best foot cream I've found and it's good as a general anti-chafing cream too. The course was mostly pretty dry and obviously there's a lot of rock and hard ground, so the potential for friction-related blisters was high! I didn't avoid blisters altogether but putting this cream on every morning definitely helped.
Rob Neal: This might be controversial but I found my Garmin Fenix 5 really useful, with the route loaded and set to display all the checkpoints. Obviously the paper map should be the primary means of navigation but when you're tired it's nice to be able to glance at the watch for a quick check you're going the right way. The battery easily lasted a full day by only selecting the navigation mode when I needed it.
Pip Haylett: Big shout out for the Mountain Fuel 'raw' energy drink that kept me going throughout the week when I couldn't swallow anything else.  That in conjunction with the chocolate recovery formula once I'd stopped running worked a treat.
Lisa Watson: my Suunto 9 had an amazing battery life!
Kirsty Reade: Maurten drinks and gels. The drinks deliver a lot of carbs and are easy to get down and the gels worked when I couldn't stomach any real food. They can't upset your stomach (read about the science behind them) so I found them perfect for when I wasn't feeling great.
Lisa Watson: Mountain King poles – light and easy to pack/assemble and made such a difference on the hills. My arms were definitely feeling it at the end of the week which shows how much I used them!
Pip Haylett: Beary Quiet ear plugs. In a field of 50 close packed tents, ear plugs are a must.  These ear plugs were brilliant, and really helped cut out the sound of 400 odd people snoring.