This weekend sees the return of the annual Man v Horse race in Llanwrtyd Wells, Wales. For those not familiar with it, it's 22.5 miles (approx), 600 runners start, 15 minutes later a field of 60 horses and riders follow in pursuit and the race is ON! Man v Beast…and the rest! The course takes competitors through the Welsh countryside, over challenging terrain, steep ascents and descents, across farmland, through rivers and what can only be described as "bogland", well you wouldn't expect anything less from the town that hosts the infamous World Bog Snorkelling championships would you.
A runner has won this race only twice in its 40 year history. You've got to be a certain way inclined to even attempt a race this bonkers, surely, and even more so to think you might stand a chance of winning as a runner. However, there was a standout name in this year's entry list that probably has a better chance than most at achieving the almost unachievable.
Michael Wardian.
Hoka One One athlete and Pro Endurance Runner from the USA. Former Ultra Runner of the year. Recent World Marathon Challenge winner, running 7 marathons in 7 days on 7 Continents in the fastest time overall…Mike then tagged 3 more on in 3 days after he arrived home to take it up to 10 in 10 for the unofficial world record. He's raced in some hugely challenging and prestigious races around the world including Badwater, UTMB, Barkley Marathons, Marathon Des Sables and Western States to name only a handful.
Run247.com caught up with Mike to get his thoughts ahead of the race and find out if he'd been chased down by a horse before.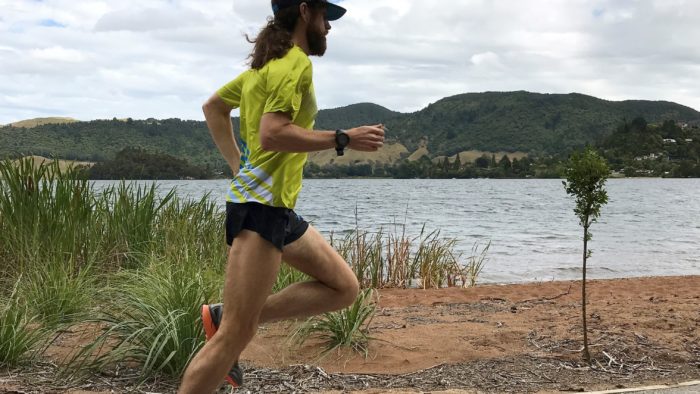 Run247: Why Man v Horse? I saw you mentioned it had been a "bucket list" race. How long had it been on your mind and how did you come to hear about it?
Mike: I saw something about Man v Horse about 10 years ago and I thought 'man, I want to do that someday' but every year something would come up and I would always miss the registration period, so last year when that happened I set up a reminder in my calendar and this year when it opened I put my name in.
Run247: Compared to some races you've run the distance and terrain, although interesting, won't be the most challenging aspect here for you, but have you ever experienced anything close to being chased by a pack of horse riders through farm land or across rivers?
Mike: I think Man v Horse is going to be unbelievably challenging and beautiful and I can't wait to experience the countryside of Wales. I have never been chased by horses, that is true, but I have been chased by a car for "Wings for Life" an event to try and end spinal injuries and that was a blast. I did the race 3 times in different places around the world and I have won a bunch of races so know what it is like to be chased and passed…wink.
Run247: Any thoughts of winning outright?
Mike: I am definitely lining up with the thought that it would be sweet to win. I know the odds are not in my favour but that has never discouraged me before.
Run247: A hot day might favour the human runner but chances are mid-June in mid-Wales it's going to be soggy and grey at best. Any preference on weather and which have you preferred or had more success with in the past?
Mike: I want it to be hot like 120 degrees and lots of sun so everyone suffers! I don't mind…bring it.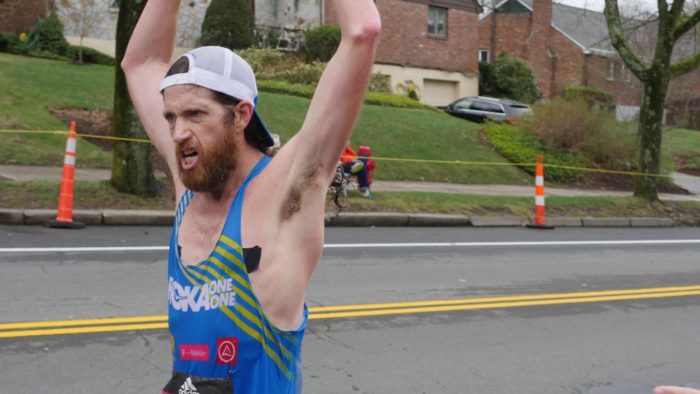 Run247: You've worked this race into a little family vacation to the UK. Is that a common occurrence for the Wardian family? What comes first – race schedule and then vacations around that, or do you book a trip and then search out a race? I'm assuming your family are supportive?
Mike: We always try and visit as much of the world together as possible. I think that is one of the best things about being a professional runner is the ability to bring the family to interesting and unique places. Our kids, Pierce -12 years and Grant -10 years have already been to 18 countries and 4 continents and we are hoping to keep traveling together as long as possible.
We sometimes decide as a family where we would like to explore and then see if there might be a race for me to do.
We are super supportive of each other, if my family wasn't into it and on board, I just wouldn't be able to do what I do.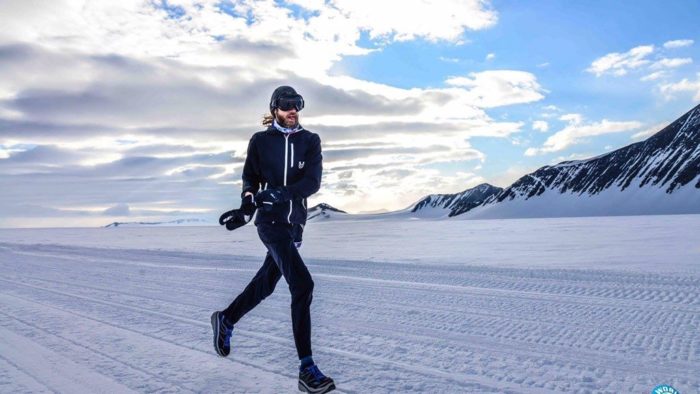 Run247: You race / compete / take on personal challenges a lot – World Marathon Challenge (+ The extra 3 for 10 in 10 record), Israel National Trail FKT, Boston, Big Sur (4th overall), Hoka 100k event all within the past 4 months. You must always be close to a constant state of peak physical fitness?
Mike: I love to race and this year, 2019, I have already raced over 1,100 miles, so yeah, I have some good fitness…my legs have been a bit sluggish since the FKT across Israel but I'm getting them ready to rumble.
Run247: Have you always approached your running schedule in that way i.e. full of races or goal attempts?
Mike: Absolutely yes, I have always been driven and loved to mix it up and race and compete.
Run247: What's harder – staying at that level of physical fitness or maintaining the mental resilience to be able to keep pushing yourself in such quick succession?
Mike: I think both are tough. I love the work and doing what is needed. I think that mentally it is tough to always be looking at what is next but also being present so of the two, I guess I would say mental.
Run247: You've raced a number of prestigious races around the world, hold world records and FKT's. Now you can add to the list raced (and maybe beaten) horses. What's next? Short term and longer term.
Mike: Short term is Man v Horse, Broken Arrow Sky Race and San Francisco Marathon. Long term I have some big goals and ambitions. I want to run across the United States and then run across all 7 continents and do some of the big trails like the Appalachian Trail, Pacific Coast Trail, the Te Arorra in New Zealand. I also want to run some fast marathon times and qualify again for some of the USA World teams. Set some age group world records and of course do some fun Guinness World Records