The treadmill is something that tends to divide opinion. Some runners love it, some hate it. But most of us resort to it at certain times when the weather or life makes it too difficult to run outside. Rather than seeing it as something to be endured, some runners embrace it and make it an integral part of their training. Tim Grose, 4.16 miler and 2.33 marathoner, is one such runner. He's covered an incredible 1655km on the treadmill since discovering a way of making it interesting. He's even got an impressive shed set-up. 
Tim, a lot of runners fear the treadmill. Have you got any good tips for keeping it interesting? 
Basically get yourself on Zwift. I started doing regular winter evening treadmill runs after a serious accident in 2011 when I ran into a post while out running in the dark that I did not see that saw me of running for 7 months. However back then I never found watching TV or Netflix or the real life course videos you get on some gym treadmills overly simulating and had to almost count down the minutes on even say a shortish 30 minute run. With Zwift it is very like running with friends in real life (and indeed many fellow Zwifters have now become actual friends) and we do regular group social runs, interval sessions and even some races. I can now quite happily do say 10K on Zwift without noticing the time dragging on and have even now completed a few half marathons on Zwift.
Zwift seems a bit tricky to set up. Do you have any good tips for getting started on it?
Assuming you have access to a treadmill, and pretty much any one will work, then the quickest and easiest way I find to get up and running on Zwift is with an iPad and a foot pod like the Zwift RunPod or the Stryd which both tell Zwift how fast you are going. I used that type of setup at my gym for over a year until got my own treadmill at home.
Of course, like anything, if you get more into it you can invest in more equipment and I suggest the first thing to add is a heart rate strap so you can see hard you are working. If you can have your own treadmill then you might look at a connected treadmill that conveys its speed direct to Zwift. The MYRUN Technogym treadmill is one such and is indeed what I have at home.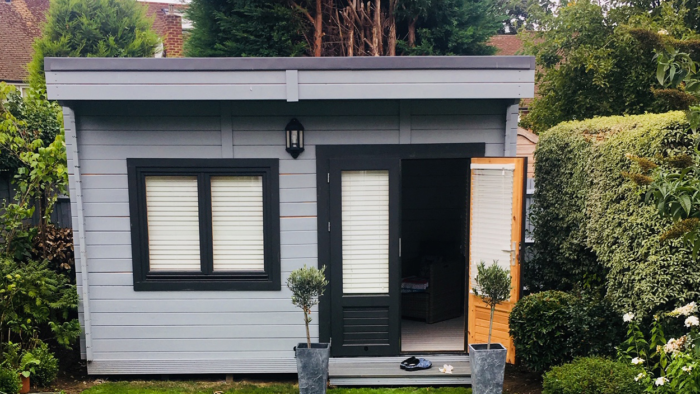 What sessions are best suited to the treadmill and Zwift? 
Variety is the spice of life so they say and that is certainly true on a treadmill so my favourite Zwift runs are either progressive runs where you start slowly and gradually build up the speed or more traditional interval sessions. We did one recently which was a take on the traditional 10 by 400 metres with one minute recovery you might do on a track but we started at a comfortably hard effort and built up the speed from rep to rep. You often see on a treadmill the value of not starting off too hard in any run. Of course you can just tap out a steady pace on a treadmill and Zwift helps to pass the time but I find those runs less rewarding so leave those sort of ones for outdoors.
How competitive can you get on Zwift? Is it good for social runs and when you want to have a bit of a smackdown too?
Certainly both. I organise two regular weekly group runs on Zwift – Monday Run Club which is a traditional "stay together" social group run and also Workout Wednesday Run which is more like a club interval session. We have a bit of banter in these just like in real life using the Zwift in game text messaging functionality. Some of us stream our Zwift runs live on Facebook and YouTube and I have recently got into that as well.
In the last few months we have started to have some actual races and themed special events on Zwift. Initially I wasn't sure about racing on a treadmill but as soon as get in one and see somebody on Zwift a few seconds up you want to catch them and then, if you do, the next one and so on. The other day we had a half marathon event on Zwift. I said to myself I would take it easy so started at a fairly comfortable 12 kph but the competitor in me started to take over and I kept speeding up every so often until got past 15 kph at the end as was trying to catch as many as possible. With that the time seemed to really fly by. About 90 minutes staring at the wall would have been a whole lot more difficult and indeed tedious.
I understand that you're a gadget fan. What are the best gadgets for indoor training? 
I would say this of course but Zwift itself really is the best thing for indoor training in my opinion just as it makes it so much more fun even when you are doing something rather hard like an interval session or race.
Practically get a big fan, preferably two, pointed at you as otherwise you can get very hot indoors. Wahoo do one now that even adjusts the fan level according to your heart rate. It is a gadget I need to acquire!
For Zwift, I love my MYRUN Technogym treadmill and Tacx Neo bike trainer (I do bike a bit as well !). The MYRUN conveys the treadmill speed and indeed your cadence direct to Zwift so you don't need a foot pod. However for the times I can't use my MYRUN (say at a gym) then the Stryd foot pod I find is the best one. You can also use it outdoors as it tells you what power you are running at which can be good for pacing especially on hilly courses.
I love my Garmins too and these days they come with all sort of metrics to tell you how hard you have been training and whether you are getting fitter or not. That said you don't actually need a Garmin for Zwift as Zwift essentially becomes your Garmin and records all your metrics.
I also understand that you wear 2 Garmins. Why?!
Er for balance! Seriously I am, as you said, a bit of a gadget fan and sometimes, especially outdoors, I like to test out different things so I might experiment on one device and leave the other just to record the run to be sure that it does. Other times I might use one Garmin to navigate so it is handy to have another device to look at normal stuff like distance, pace, time and heart rate. That all said, I am also a bit of an unashamed Strava segment CR (course record or KOM in bike speak) chaser and, as they say, if it is not on Strava it did not happen so 2 watches gives me a bit of a backup in case I hit the wrong button at the wrong time! Believe me have done it and more than once!
Would you say that Zwift has been good for your training? In what ways?
Oh definitely. I started running on Zwift after a period of injury and so was lacking in focus and indeed motivation. It was also winter time and getting out on dark, wet and cold evenings just wasn't that appealing. Running training isn't always as complicated as it might seem – I feel you need a blend of faster and longer runs with easier base building miles but you do need to go out and run them. Zwift gave me that structure for a lot of the week with the Monday and Wednesday social group runs and interval sessions. I then try to get out on Sundays for a long run outdoors but if it is bad weather would hop on Zwift instead. Add a few more recovery type runs and the odd tempo run and I have a reasonable week of training. In recent weeks have done my best parkrun and 10K times since 2016 so must be something in it. And, for a bit of variety, I might also hop on the bike and Zwift that way when not practical to get outside.
Tim Grose is a Zwift group run leader, county standard runner (PBs 3:55.5 1500, 2:33:53 marathon) and runs the Power of 10 and runbritainrankings.com results and rankings website.
Find out more about Zwift Run HERE