Most of us have heard of the Bob Graham Round, the classic Lake District challenge where runners have to visit 42 peaks in 24 hours. But fewer people know about an alternative Cumbrian challenge, the Frog Graham.
The Frog Graham is the ultimate swimrun challenge, combining fell running with lake swimming, covering around 40 miles and 18 summits with 4800m of ascent. The round starts at the Moot Hall in Keswick and begins with Skiddaw, before heading over to north western fells like Barf and Hopegill Head, then down towards Buttermere, taking in Red Pike and High Stile, before heading back to Keswick via such fells as Robinson and Catbells. Along the way people who take on the round swim across Bassenthwaite Lake, Crummock Water, Buttermere and Derwent Water. It is the brainchild of Peter Hayes, who created it and was the first person to complete it in 2005.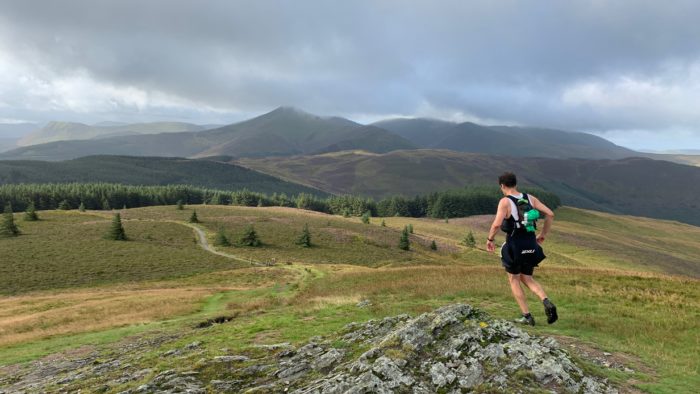 So this is a very tough fell running and swimming challenge and it also requires some great navigation skills. There are also serious precautions relating to the ecosystem in the Lakes which must be adhered to. It definitely isn't one to try unless you're an experienced fell runner and open water swimmer and very confident in your ability in this environment. You also need to put the time in on the recces because it's not just hitting the summits that's important, it's getting in and out of the water at the right points.
If you're successful then you'll get your name on that all elusive roll of honour on the Frog Graham Round website. To date less than 70 athletes have completed it.
This weekend Ben Abdelnoor, inov-8 ambassador and top fell runner, became the latest to complete the Frog Graham and set the fastest known time in the process. He completed the round in 10 hours and 55 minutes, taking just under an hour off the previous fastest mark. Ben opted to carry all his own kit and food, dragging a drybag as he swam, and to do all his own navigation to make the attempt as autonomous as possible. He ran and swam in his wetsuit and inov-8 MUDCLAWS.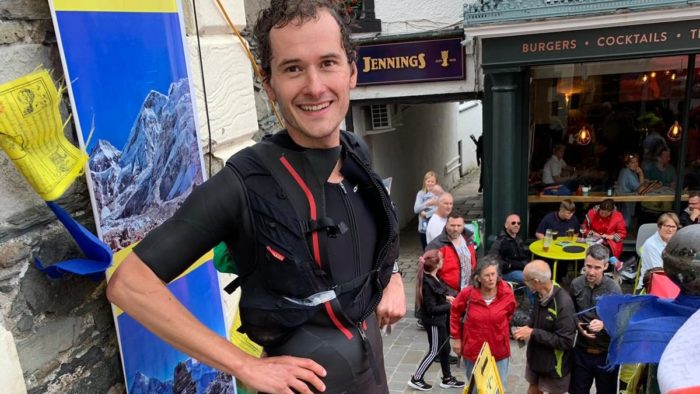 Ben told the bare minimum of people that he was planning the Frog Graham. He's something of a fan of keeping things under the radar, having done a similar thing when he did a very quiet Bob Graham Round back in 2015. In 18 hrs 25 minutes, we might add!
Will Kilian feel the need to challenge Ben's record? Time will tell. Congratulations, Ben!
All images copyright inov-8/Britta Sendlhofer, reproduced with kind permission.