Simen Holvik says there is no doubt that victory in the men's race at the 2023 Badwater 135 was the biggest accomplishment of his sporting career.
The Norwegian runner finished second overall behind Ashley Paulson, completing the 135-mile course through California's Death Valley in 22:28:08.
Holvik overcame two two-time Badwater 135 winners as he crossed the line at Whitney Portal over an hour clear of Yoshihiko Ishikawa and nearly five hours ahead of Harvey Lewis, who was competing just two weeks after his American record at Dead Cow Gully Backyard Ultra in Australia.
Still sinking in
22-year-old Holvik was the first Norwegian to complete the notoriously brutal Badwater 135, a race that even esteemed endurance athlete David Goggins has failed to finish on two occasions.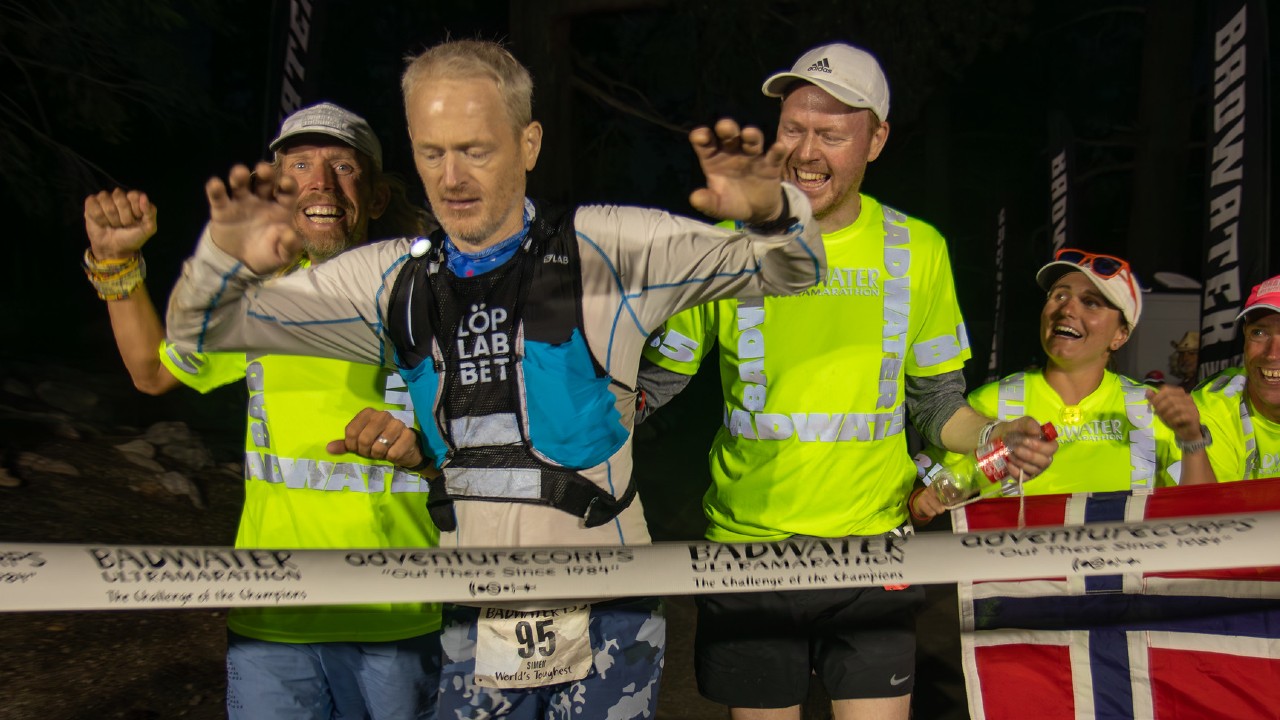 He admitted afterwards on Instagram that his achievement was still yet to sink in, but was under no illusions about the significance of the victory.
"Very pleased with winning the men's class in Badwater 135," he said. "This is huge.
"This is without a doubt the biggest accomplishment of my sports career.
"I'm a little empty right now. Takes time to get my thoughts together."
Support respect
Holvik was keen to underline the efforts of his support team and sponsors, both of which were vital to his Badwater 135 success.
He credited coach and fellow ultra runner Sondre Amdahl with his aggressive approach to the race – one which ultimately paid off.
"I want to first thank my team; Andreas Gossner, Tori Head, André Holvik and Sondre Amdahl who worked tirelessly for almost a day," he added.
"It's an extremely demanding race to support. Stopping every 2-3km for fluid refills, running behind me while dousing me in ice cold water, replenishing ice around my neck…

"Thanks to Sondre for making a game-plan that worked. You made me be offensive.

"This is a very expensive project. Thank you to everyone who has supported me. Both private individuals and companies.
"We made it! We made history.