The World Mountain Running Association (WMRA) World Cup returns to Spain this Sunday as stages 14 and 15 take place at Zumaia-Flysch in the Basque Country.
This weekend's event will see the final long mountain race, a 42km route, and the last classic mountain race over 22km of this year's World Cup.
With rounds 12 and 13 also taking place in the USA this weekend, it is set to be an enthralling few days of World Cup action. The results from the four races across three days are set to have a huge impact on the final standings.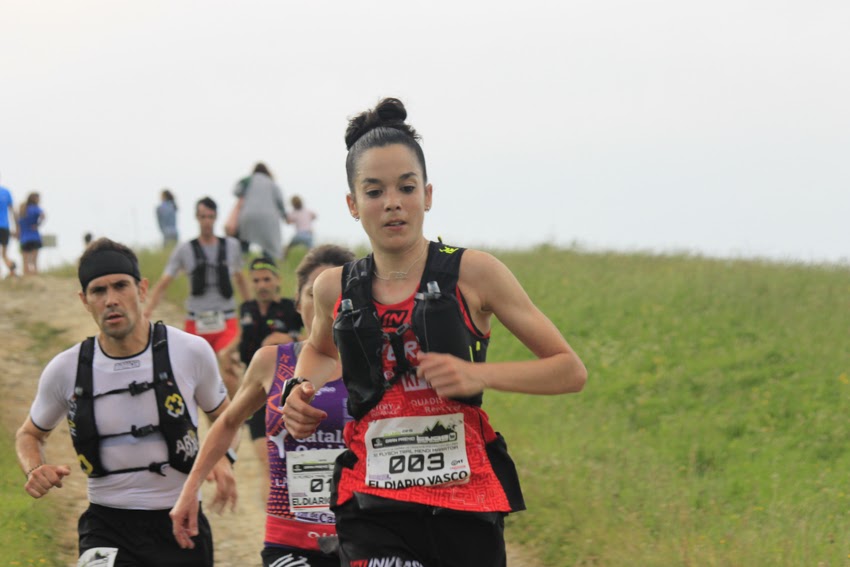 Which runners to look out for
Petro Mamu (ERI), ranked fourth in the World Cup standings, comes into the 22km race off the back of his Trofeo Ciolo victory last weekend and so will be looking to make it two wins out of two in northern Spain.
He will again be facing Geoffrey Ndungu (KEN), the runner-up at Trofeo Ciolo, while current World Cup number two Sandor Szabo (HUN) is also in the line-up.
Joyce Njeru (KEN), who also won at Trofeo Ciolo last Sunday, is in the women's 22km race and will be looking to solidify her lead at the top of the World Cup standings.
She will face competition from fellow Kenyan Lucy Murigi, who battled with Njeru right to the end at Trofeo Ciolo and currently sits fourth in the World Cup standings.
In the men's 42km race, Raul Criado (ESP) will be on the start line just a few weeks after doubling up at Canfranc-Canfranc in Huesca earlier this month. Criado, who is fifth in the standings, will face a tough field of local athletes and international runners.
Charlotte Morgan (GBR), currently second in the World Cup rankings, goes into the women's 42km race just five points behind current leader Njeru. With a decisive win at Canfranc-Canfranc a few weeks ago and a win at Tatra Race Run at the start of the World Cup, Morgan will be a firm favourite here.
Spaniard Oihana Kortazar (ESP) is also hotly-tipped, having won the Canfranc-Canfranc marathon in 2020, and finished third in Olla de Nuria and the Spanish Mountain Running Championships this year.
The route
Located in the Gipuzkoa Province, the Zumaia-Flysch trail is part of a UNESCO Global Geopark, sandwiched between the mountains and the sea.
The 42km race will provide a tough final test for runners who favour the long course, which tops out at 613m and has a total elevation of 2,916m.
Runners in the 22km race will be faced with an 850m ascent, as the highest point registers at 210m.
Race organisers are looking to secure Europarc Certification for Care for the Environment and will be asking runners to leave no trace and respect the paths.
Race Schedule (all timings local)
07:30 42km race start
08:30 22km race start
How to follow the races
Live streaming will be available from 07:15 at youtube.com/moxigeno
You can also follow latest news and results via WMRA social media channels – Facebook, Twitter and Instagram.