Whether it was a 'sorry' or a 'you're in' magazine on the mat, or if you didn't even enter the London Marathon ballot, it's likely you'll be thinking about next year's race calendar. Here are a few that you might want to consider.
Sage Reading Half Marathon
Five weeks before the London Marathon, this race has traditionally served as a perfect sharpener for it. It's not only good timing for a marathon pace or faster run, while leaving time to recover, it's also a big and busy race (10,000+ runners) which will help you to practise your pre-race routine. It's also a very fast course, so it could be a good confidence booster.
Judith Manson, Race Director, says: "We're famous for our electric atmosphere, the huge local support lining the 13.1-mile route and the unique roar of the hero finish in the Madejski Stadium. We can't wait to welcome thousands of runners to the start line in March – be it your first running event or your taper for the London Marathon, we want to be that platform for personal bests and celebrations at the finish line!"
Next year it takes place on Sunday March 17th and registration is already open. Even if you didn't get into London it's a great race to target. You can find out more at www.readinghalfmarathon.com
Realbuzz Richmond RUNFEST
Claiming to be 'London's flattest and most scenic marathon', Richmond could be a good option if you weren't successful in the London Marathon ballot. It will take place on the 15th September next year, giving you even more time to train! Entries are already open.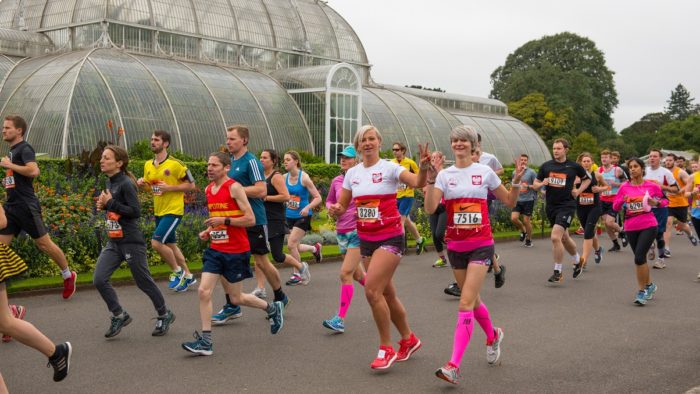 Tom Bedford, Race Director says: "This is a huge week in the running calendar and we are so excited to open our 2019 marathon entries. We're a Good For Age qualifier for the London Marathon so snap up your race spot with us today and enjoy the capital's flattest, most beautiful marathon taking in Kew Gardens, Ham House and Hampton Court Palace.
"The 2019 race is set to be bigger and better than ever before. 2018 saw perfect weather conditions, speedy race times, record entries, happy runners and more charity fundraisers than ever before! We can't wait to see you all at the start line on 15th September 2019."
Find out more at www.richmondrunfest.com
Baxters Loch Ness Marathon
Staying with Autumn options, the 2019 Baxters Loch Ness Marathon and Festival of Running is already open for early bird entries. There's a marathon, 10k, 5k and kids' race, so there's something for everybody. It would be hard to find a more scenic marathon than this race from one end of Loch Ness to the other. It takes place on Sunday 6th October next year.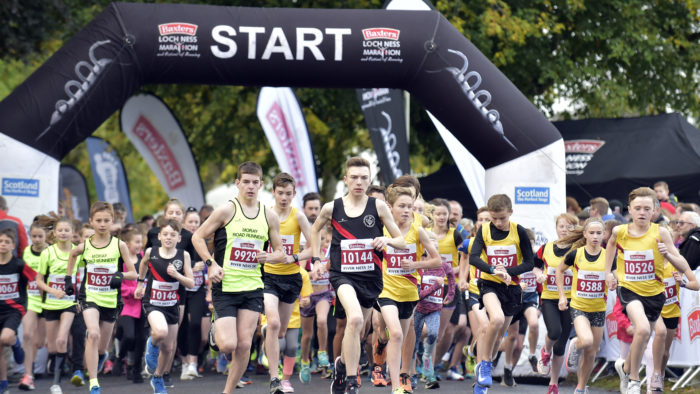 Race director Malcolm Sutherland urged runners to sign up early to guarantee their place:
"The Baxters Loch Ness Marathon and Festival of Running event grows in popularity year on year and continues to prove itself to be the highlight of the Scottish sporting calendar.
"Not only is it a great running event attracting runners of all ages and capabilities from home and abroad but it's a superb spectator event, which brings the community together and draws people into Inverness and the Highlands.
"The event raises thousands of pounds for our official charity, Macmillan Cancer Support and many other charities associated with the event. Entries for the 2019 event are now open – we're looking forward to welcoming many runners back and meeting new ones."
Find out more at www.lochnessmarathon.com
There are lots more marathons available in the Spring other than London. In April there's Manchester, Brighton, Southampton. In May there's Milton Keynes, Exeter, Windermere, Liverpool, Edinburgh.
But because we recognise that race entry can be a very expensive thing, here are a couple of options for alternative marathons that won't break the bank. Less money but no less fun. However, we should point out that LDWA events ARE NOT RACES. You won't get a medal, or even a result, they may not even be timed. But, you are assured of a very lovely day out on a beautiful route!
Pewsey Downsaround
Enjoy the rolling Marlborough Downs and views across the Vale of Pewsey. You can even take in a stone circle at Avebury. Taking place on the 28th April, there's a 26.2 mile option, but also 35, 17 and 10 miles. Entry is £12 for LDWA members and £18 for non-members. Less than one pound per mile!
Find out more at www.ldwa.org.uk/wiltshire
LDWA South Downs Marathon
How about this 28 mile marathon along the beautiful South Downs? At only £7 for LDWA members and £11 for non-members (which includes a light meal at the finish!) you can feel smug for every single one of those 28 miles when you think of all the other runners who enter races on the South Downs for many times the price.
It takes place on 12th May 2019 and you can find out more at www.ldwasussex.org.uk