Montane Spine Race winner Claire Bannwarth broke her own Backyard Ultra record as she ran 48 loops – 321.8km – in 48 hours at Infinity Trail Hossegor.
It is the furthest any woman has ever run at a Backyard Ultra in France, with Bannwarth improving her 2022 effort by three loops (19.8km).
Incredible year
The accolade comes after the Frenchwoman dominated the winter Spine Race in January, and is her latest ultra triumph in a growing list of 2023 races.
Following her Spine success, Bannwarth won TrailCAT 200 in Tarragona, Spain, as well as the Legends Trail, the longest trail race in Belgium, and finished in the top 10 at the Transgrancanaria Classic 128k.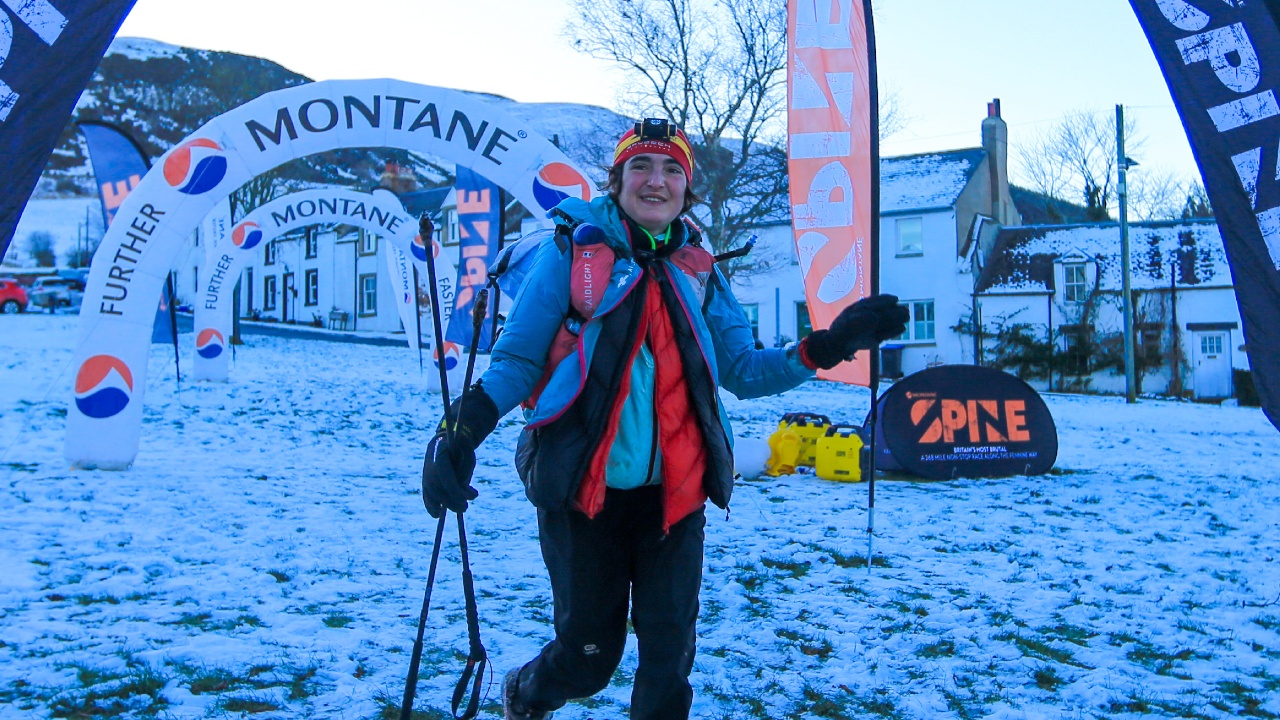 She also took part in another Backyard Ultra, Infinity Trail Les Terrils, last month, completing 30 loops (261.5km) along with Justine Houteer Magni, more than any other runners.
Bannwarth took on a staggering 23 ultra events in 2022, and could surpass that tally if she continues at her current eye-watering pace.
Hossegor heroics
Only four men ran further than Bannwarth at Infinity Trail Hossegor, with Maxime Le Meitour, Fabrice Puaud and Philippe Pollesel all managing 60 loops (402.3km) – another French record – while Fabien Carpentier stopped after 50 loops (335.3km).
The Hossegor and Les Terrils events are part of the Infinity Trail circuit, and along with other races at Ile d'Aix and Dijon, they serves as qualification for next month's national final in Normandy, which offers a pathway to the World Championships in October.
The Backyard Ultra was the brainchild of Barkley Marathons creator Gary 'Lazarus Lake' Cantrell, and challenges runners to consecutively run 6.706km loops in less than one hour.
Races conclude when only one runner remains to complete a loop – that person is crowned as the winner while everyone else is marked as a DNF.