A myriad of ultrarunning stars are descending upon the Swiss Alps for the latest event in the UTMB World Series, the Eiger Ultra Trail by UTMB.
With the UTMB growing closer- which now acts as the official UTMB World Series finals- plenty of the world's top runners are eager to confirm their spot in Chamonix, and will hope to pick up the running stones they need to do so at Eiger Ultra Trail.
From the great Kilian Jornet in the E16 pleasure trail to the main challengers for the 101km E101, here's your comprehensive guide to the big names who have travelled to the town of Grindelwald.
Watch & follow Eiger Ultra Trail
Watch the Eiger Ultra LIVE via the official broadcast below, from 06:45 local / 05:45 BST / 00:45 ET on July 15.
You can keep up with live tracking of the Eiger Ultra Trail by UTMB races on the UTMB live website HERE.
Hartmuth aims for title defence
The E101 at the Eiger Ultra Trail by UTMB has 6700m of elevation gain across 101km of the Swiss alps around the Eiger Mountain.
That's a sizeable difference to the 16km and 960m of elevation gain which Kilian Jornet will run this weekend in the E16, as he seeks the single running stone he needs to confirm his spot in Chamonix to defend his UTMB title.
But there's a number of big names racing the E101, with the women's race featuring defending champion Katharina Hartmuth.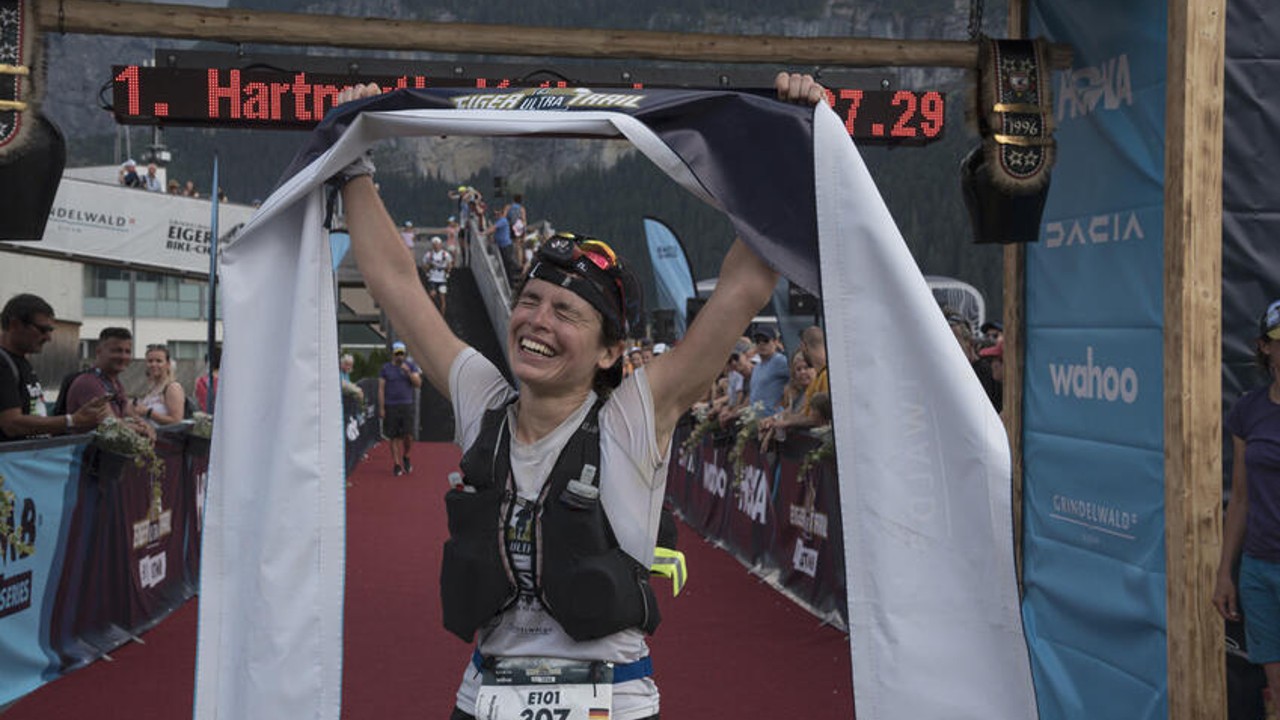 Last year, Hartmuth topped the women's field at E101 with a time of 13:37:20 before coming third in last year's UTMB TDS. This year she come fourth at Transgrancanaria and picked up second in the WMTRC Long Trail- with a dip into the Triathlon world for Challenge Roth.
"Finally back to the mountains this week after my little detour to the triathlon world," she said on Instagram.
"After a very outdoorsy weekend which had it all, I am now looking forward to a few easy days again before its already time for Eiger Ultra Trail!
"Lets go!"
Competitive field
Hartmuth will face fierce competition on the trails from a trio of other notable names; fourth at UTMB last year, Jocelyne Pauly heads to Switzerland off the back of a victory at the 47km Balcons de Cauteret 2023.
Karthrin Goetz was a DNF at Eiger last year but will look to correct that wrong this time around. Last month, she came second in the 50k race at Trail 100 Andorra by UTMB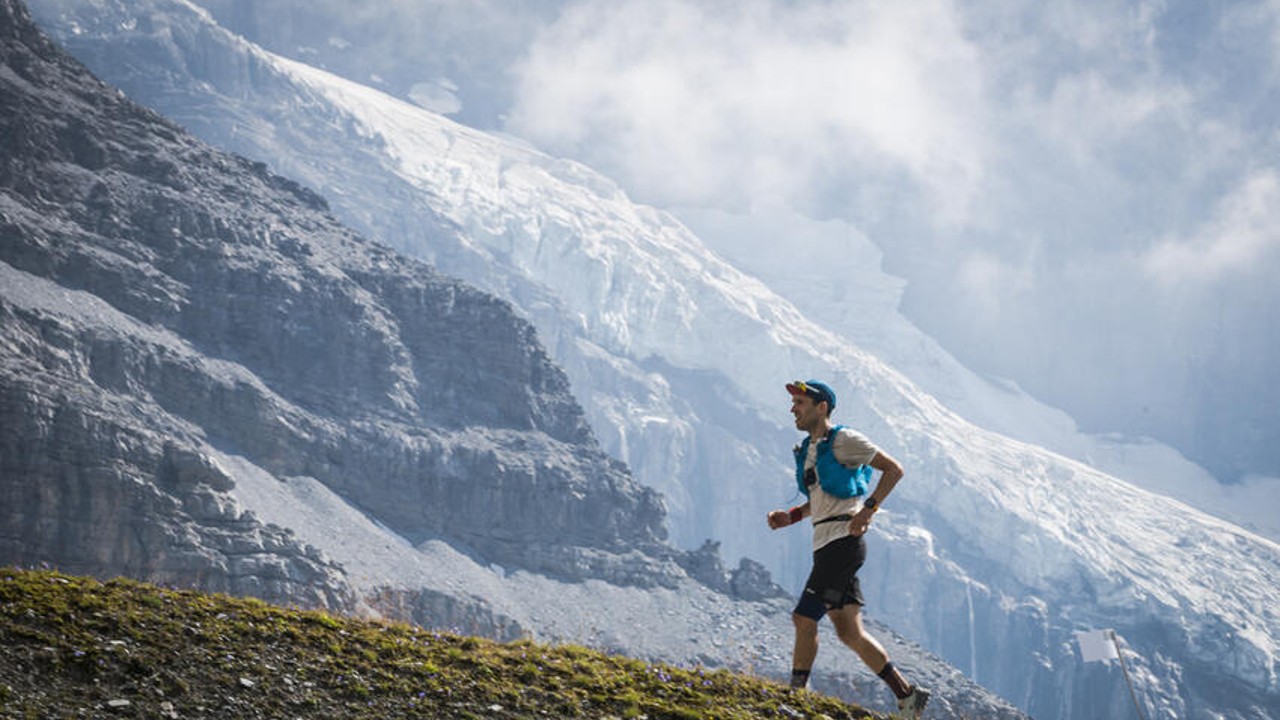 British runner Sophie Power is also in attendance, describing Eiger as "a fun run" as she prepares for her main goal- the 24hr World Championships.
"I'm insanely excited about racing in the mountains next week," she said on Instagram, "Ok maybe more surviving… I'm not a mountain runner."
In the men's Eiger Ultra Trail by UTMB E101, German Hannes Namberger tops the field for UTMB index with 913. Last year he was a DNF at UTMB, but went on to win the Ultra-trail Cape Town 2022 100kk later that year.
The other main competitor is Phillip Ausserhofer, and other 2022 UTMB DNF-er, with an index of 863.
Engdahl eyes another win ahead of UTMB
In the Eiger Ultra Trail by UTMB E51, UTMB CCC champion Peter Engdahl is eyeing another win to add to his tally.
Ahead of a potential appearance at the full UTMB this year, the Swede will take part in the 51km Swedish route which has 3100m of elevation gain.
Engdahl will be joined on the course by Italian Andreas Reiterer who has performed well in a number of races over the past year. His wins include the yellow race at Istria 100 by UTMB, while he came third in the Ultra at Transvulcania La Palma Island by UTMB and second in the long trail at WMTRC.
In the women's E15, British runner and 42km winner at Istria 100 by UTMB Eleanor Davis will be competing.
"I'm returning to the magical Grindelwald, Switzerland," she shared on Instagram, "I ran my first major trail race here 2 years ago, it's where my love of mountain running began."
She'll be competing against the Italian Julia Kessler, who was a DNF at E51 last year but boasts an impressive UTMB index of 761.