Petter Engdahl's recovery from his DNF at Ultra Trail du Mont Blanc (UTMB) was going swimmingly and a return to action at Kodiak Ultra Marathons was on the horizon.
The Swede was enjoying a stint in Romsdal, Norway, alongside fellow ultrarunner Jon Albon, minimising high-impact training in a bid to recover from his exploits at the UTMB World Series Finals last month.
However, disaster struck during an "easy recovery ride" as the 2022 CCC winner and course record holder came off his bike at 60km/h.
Engdahl suffered a fractured collarbone and has required surgery, leaving his plans of running at this weekend's Kodiak Ultra Marathons in California in tatters.
UTMB disappointment
After his CCC triumph and OCC podium the year prior, Engdahl was among the leading contenders for this year's UTMB title.
He came into the Chamonix showdown having won at Transvulcania La Palma Island at the end of 2022, and reigned supreme in the 50K race at Eiger Ultra-Trail by UTMB earlier this year.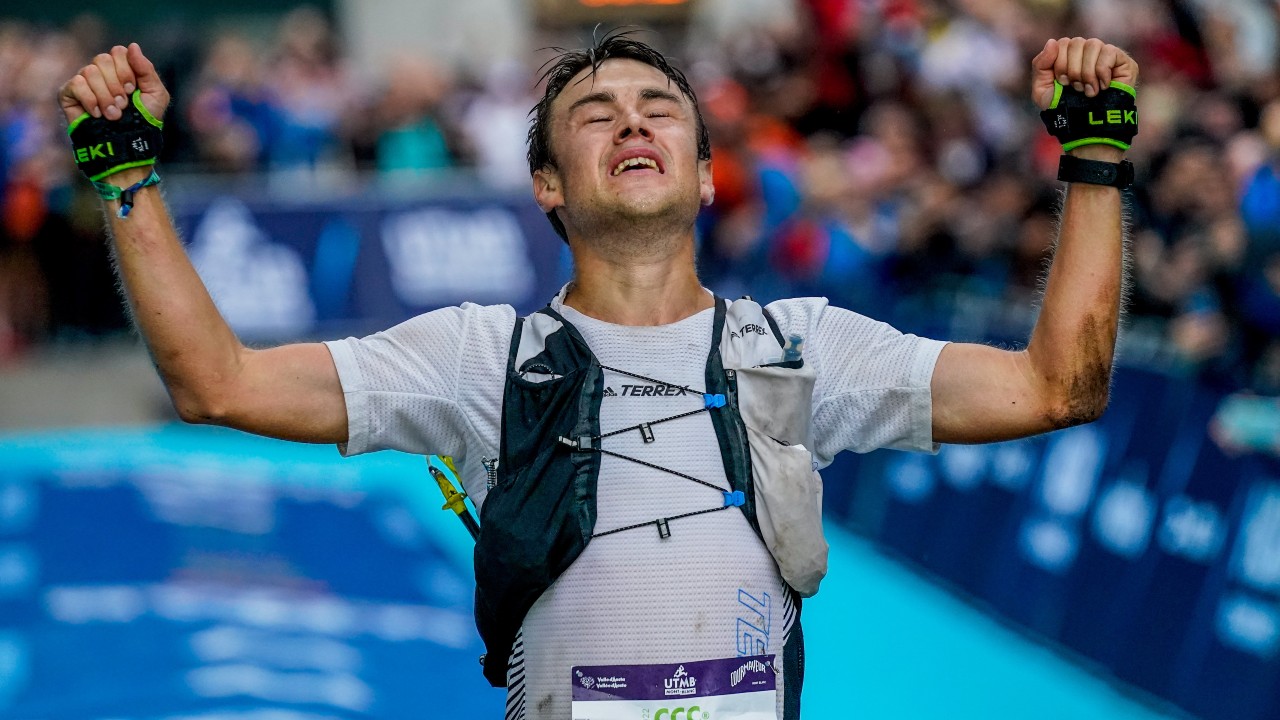 But UTMB was Engdahl's first ever 100-miler attempt, and he would be left hugely disappointed as he failed to finish.
He was beginning to come to terms with the setback during his time back in Scandinavia, and had high hopes of signing off 2023 with a positive result at Kodiak Ultra Marathons.
"It has been an amazing time in Romsdal and I was so happy to come home after a long summer in the Alps," he wrote on Instagram.
"Post, UTMB I felt a bit down, disappointed and tired.
"So it was good to come and spend time with friends, get back to school, work and easy days in the mountains.
"My knees were destroyed after UTMB so when I eased into training, I was mainly doing cross training (bike and rollerski) or scrambling.
"It was going well and set to do one last long race for the season in USA."
Scary crash
Engdahl went on to explain the bike crash and admitted that although it brought an abrupt end to his 2023 season, it could have been far more serious considering the speed at which he was travelling.
"I was on a easy recovery ride with Jon Albon in Venjedalen, and went off the road at 60kmh," he added.
"So that was a wrap of this season and it will be some recovery time from the fractures and surgery.
"I am not to sad however, it has been a good season and I have been lucky in my career to not have any major injuries so far, and it could have been much worse considering the speed!
"Surgery of the collarbone was successful and I am longing to get back to routine and build myself up.
"Thanks adidas TERREX for all the support, to Jon Albon for being there with me and all nice the messages!"