The 2023 Sierre-Zinal is almost upon us, but with Kilian Jornet injured – and hoping to make this year's Ultra Trail du Mont Blanc (UTMB) – the Sierre-Zinal record-holder won't be in attendance at the race.
With the equally-dominant women's record holder Maude Mathys also injured, it leaves both the men's and women's field wide open as both the Golden Trail World Series and WMRA World Cup arrive in Switzerland for a historic European race.
So, who are the big names to watch at Sierre-Zinal 2023?
Kipngeno, Mamu lead the charge
While there will be no tenth victory for Kilian Jornet – who has won nine titles since 2009 – it's still possible we'll be seeing a familiar face on the podium in the Swiss canton of Valais.
That won't be Tom Evans – the UTMB hopeful and Western States winner has dropped out of the race to focus on a bid at ultrarunning's biggest prize in Chamonix.
While last year's Sierre-Zinal winner Andreu Blanes Reig is also not at the 2023 race, 2019 champion Petro Mamu will be.
But perhaps the favourite is the Kenyan Patrick Kipngeno, one of a cohort of WMRA World Cup regulars who will be hoping to produce big performances. Last year, he came second here behind Reig, and will be looking to go one better.
He's in good form too – WMRA World Cup champion last year, he has so far won both of the races he has took part in this year at the Piz Tri Vertical and France's La Montee Du Nid D'Aigle.
But he will face competition from the current WMRA World Cup leader Philemon Kiriago and, on home soil, the Swiss competitor Remi Bonnet.
Bonnet, primarily a Ski mountaineer, was eighth at Sierre-Zinal last year and has already picked up a win in the Golden Trail Series in 2023, winning the Marathon du Mont-Blanc after a fourth-place finish in the opening race at Zegama-Aizkorri.
If Bonnet does manage to win, he would be the first Swiss man to triumph in the race in ten years – Marc Lauenstein the last to win in 2013.
Missing Mathys offers opportunity
Since 2019, no woman has triumphed at Sierre-Zinal other than Maude Mathys.
She has won all of the past four editions, including last year when Esther Chesang crossed the line first, but was stripped of her title due to a drug scandal – handing the title back to the Swiss native.
While Mathys moved from second to third, Kenyan Philiaries Kinsang moved from third to second and will be hoping to challenge for the win again in 2023. She was only around five minutes back from Mathys last year.
Six minutes behind her in fourth in 2022 came Britain's Sarah McCormack, who will be one of the main contenders once more.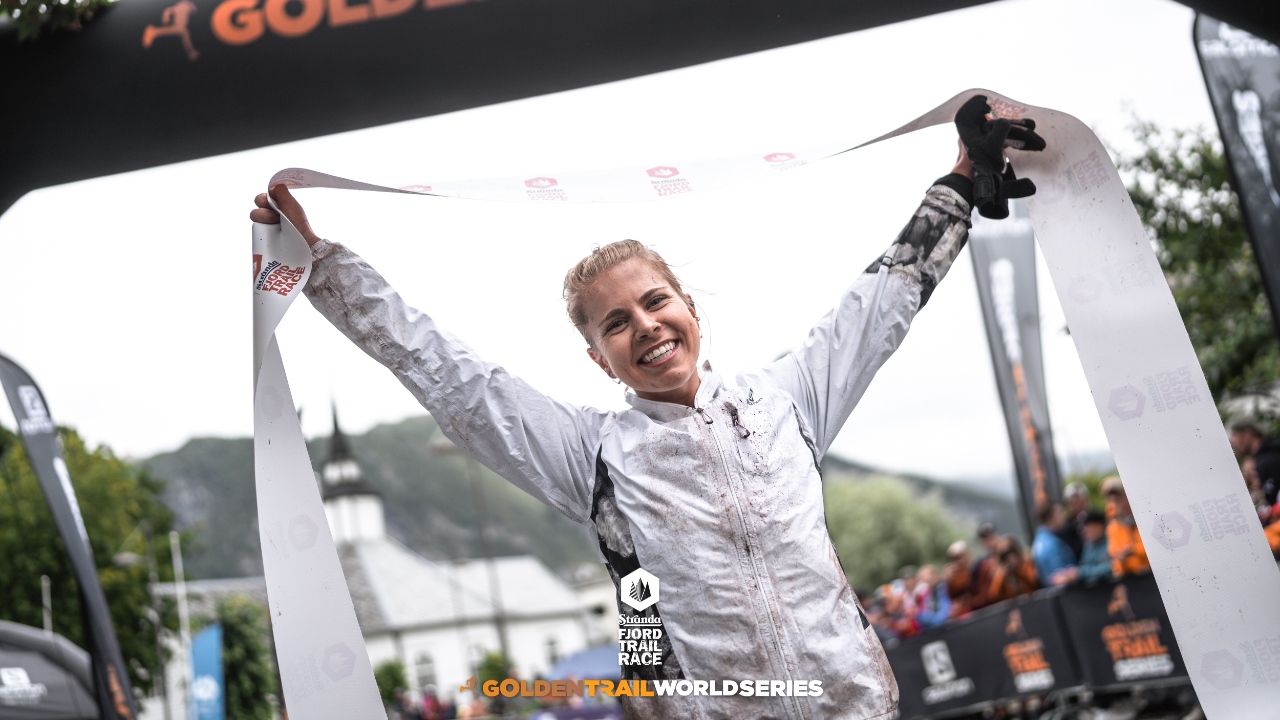 A trio of US runners are also among the major contenders. Allie McLaughlin races off the back of a win at the Tarawera Ultramarathon by UTMB 50K in February, Sophia Laukli was second in the last Golden Trail race at the DoloMyths Run and Bailey Kowalczyk – 5th overall in the Golden Trail World Series last year – completes the group.
In Mathys' absence, Judith Wyder is Switzerland's major hope – she came second in the WMTRC Trail Short earlier this year.
Dutch runner Neinke Brinkman will also be a threat. Last year's Zegama-Aizkorri champion and second at Sierre-Zinal in 2021, her 2023 running has been hampered by injury but she may well have shaken off the cobwebs just in time for a push for the title in Valais.