Tom Evans has announced that he is pulling out of the 2023 Sierre-Zinal in order to continue his focus on the upcoming UTMB.
The Sierre-Zinal is one of Europe's top ultra running challenges, but for Evans the focus is all on Chamonix and the UTMB World Series Finals as he chases a special Western States-UTMB double.
Double desires
Also known as 'The Race of the Five 4000m peaks,' the Sierre-Zinal takes place in the hearts of the Valais Alps in the Swiss Canton of the same name – but this year Tom Evans won't be racing despite having been down on the start list.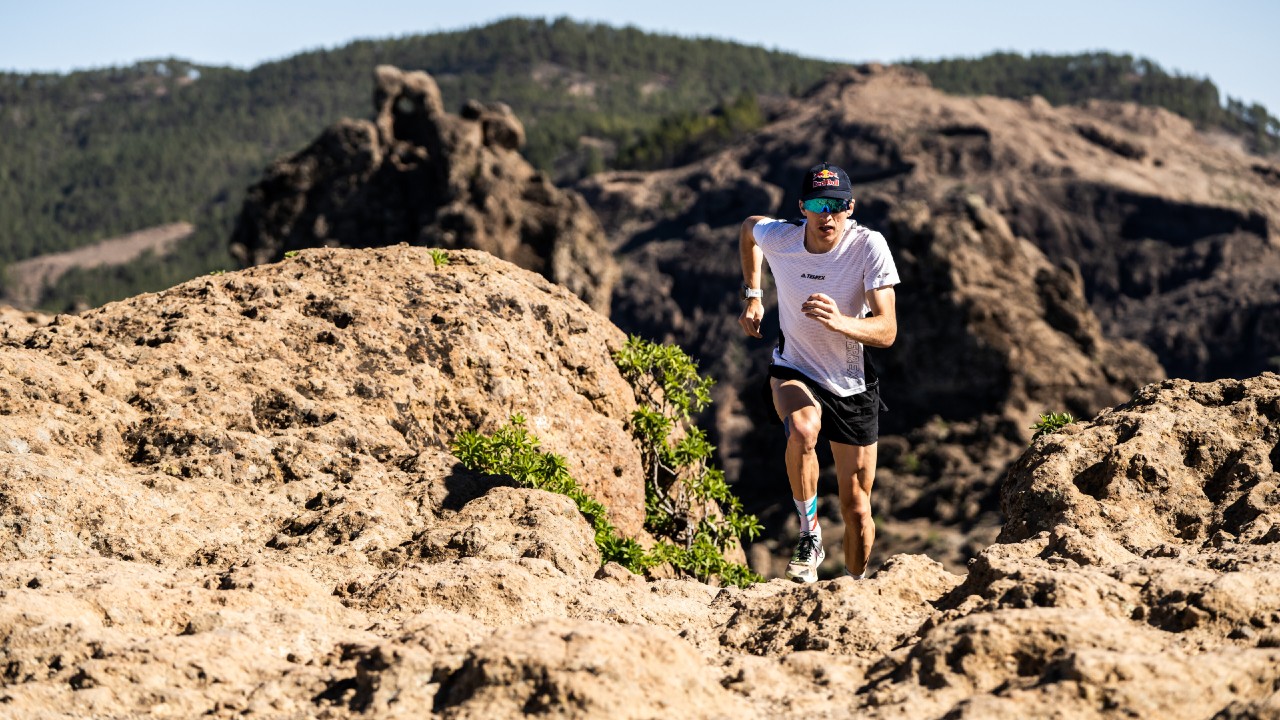 "No Sierre-Zinal for me this year sadly," the British ultrarunner shared on an Instagram story.
"Big focus on UTMB and making sure I am as well prepared as as I possibly can be!"
The news follows Evans' announcement a week ago that he would be seeking to add the 2023 Ultra-Trail du Mont Blanc title to his stunning victory in the Western States Endurance Run earlier this year.
The 31-year-old took the 100.2 mile Western States title in a time of 14:40:22, and having won the 2018 UTMB CCC and finished third in the main event last year, he now has desires on taking the overall title for himself in the legendary race.
"The Western States 100 / UTMB double is something that has always interested me," he said on Instagram, "It wasn't on my original plan but things have to change with how you're feeling!"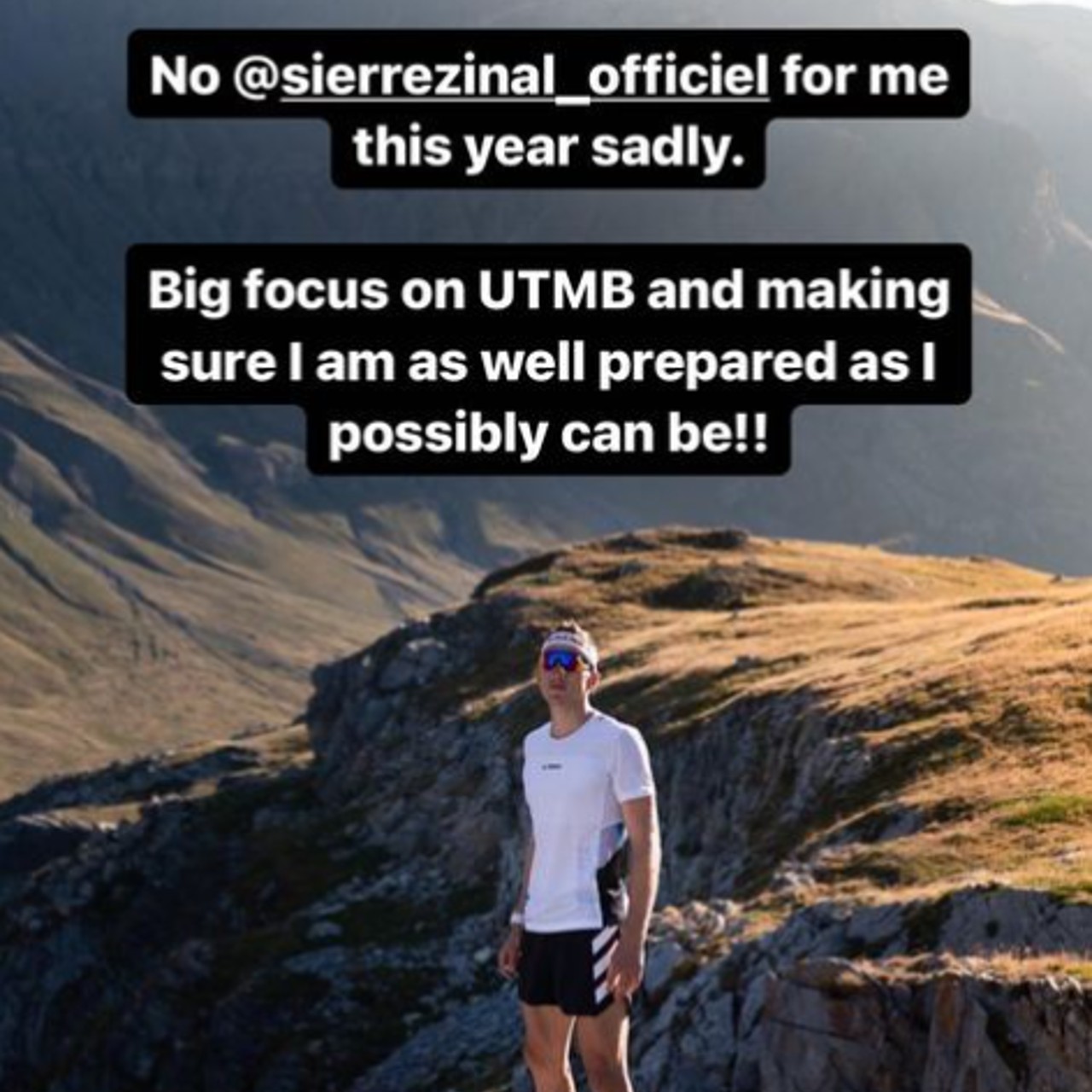 Kilain Jornet to follow?
Sierre-Zinal takes place on August 12, with the UTMB getting underway just three weeks later on September 1.
And as the biggest ultrarunning race in the world draws closer, some may follow Evans' lead and rethink participation in the shorter race as their preparation time slips away.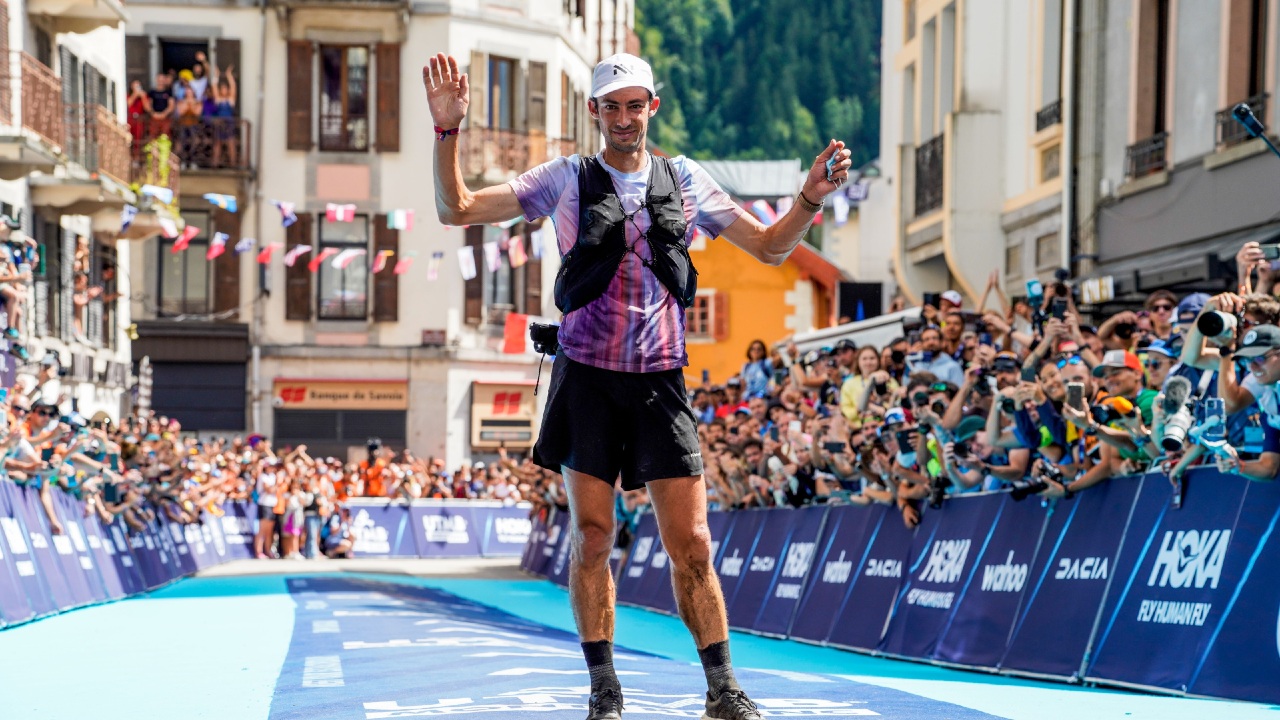 Kilian Jornet, who has won the Sierre-Zinal nine times and UTMB four, may be another major contender in both races to drop out.
The 2022 champion of UTMB, he qualified for the 2023 UTMB courtesy of a single running stone he picked up at the Eiger Ultra-Trail by UTMB, but he is in a race against time to be fit for a shot at a fifth title in Chamonix.
Jornet has suffered a bone edema – and while he remains on the start list for Sierre-Zinal, it would be a surprise if he was fit in time to compete.