The Ultra Trail du Mont Blanc (UTMB) is widely regarded as the pinnacle of trail running, and thousands of runners flock to Chamonix for the iconic event each year.
The UTMB is the flagship race at the UTMB World Series Finals and has been running for two decades, attracting the toughest and most elite runners from across the planet.
The daunting 171km route in the Alps passes through France, Switzerland and Italy and features 9,963 of elevation gain, including a summit of Mont Blanc itself.
To add to the demands competitors face at UTMB, temperatures range from 26°C to 6°C, with a drop of 6.5°C likely for every 1000m of ascent.
Runners can be out on the course for well over 40 hours – 2022 winner Kilian Jornet came home in a record 19:49:30, while the last finisher in 2022 was Japan's Tomio Suyama, who clocked 47:11:53.
The outcome is a race which is as intimidating as it is exciting, and one which can force even the most talented athletes into submission.
DNF danger
67 runners completed UTMB in 2003 – the inaugural race – amid torrid conditions, but as the event has grown in popularity, the number of finishers has risen.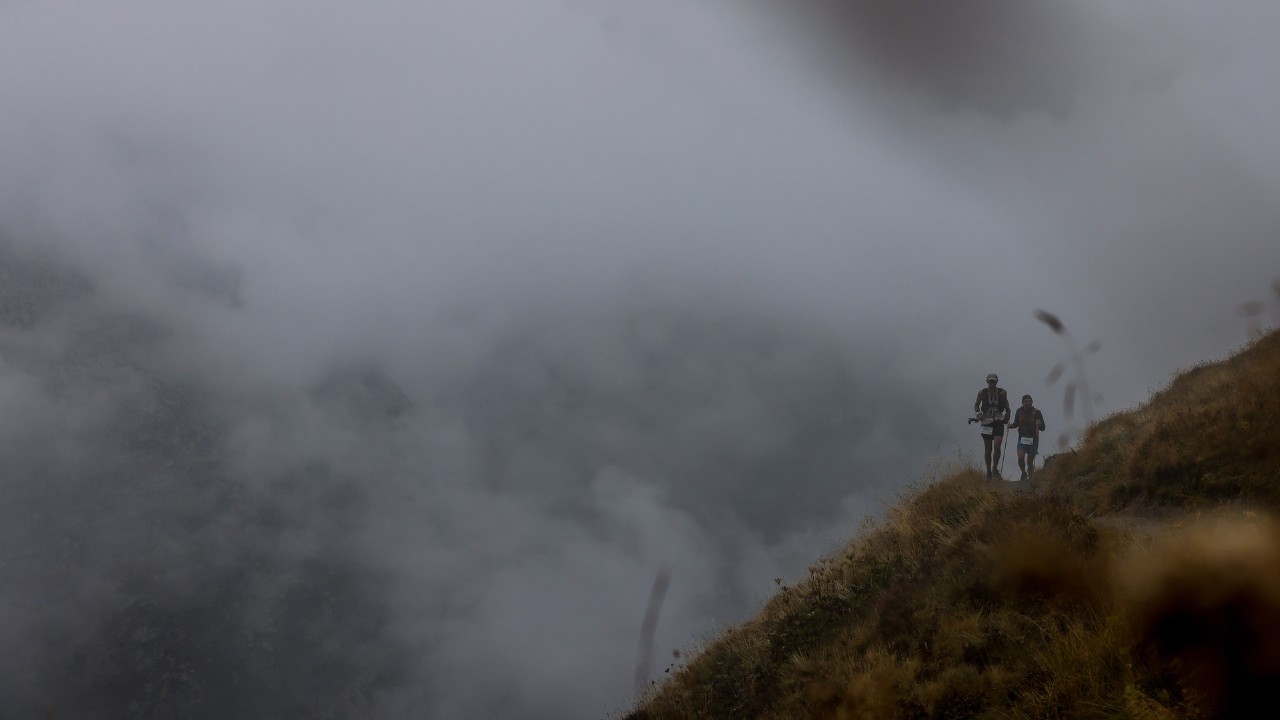 However, so has the number of DNFs – 1,789 out of the 2,672 starters completed the 2022 edition, meaning the race had just a 68% finish rate.
Two of those DNFs were Jasmin Paris and Ben Parkes, two runners with differing levels of accomplishments in the sport but both possessing the significant ability and commitment required to qualify for UTMB.
Paris plight
Jasmin Paris is one of the UK's most talented ultra runners – she completed a 'Fun Run' at the brutal Barkley Marathons in 2022 and became only the second woman to begin a fourth loop at the fabled race earlier this year.
She also won the 2019 Montane Spine Race and was sixth at the 2016 UTMB, meaning she came into the 2022 edition full of confidence.
But Paris' race would be riddled with struggles, as she explained on her blog: "In the end, the race didn't go to plan. My hamstring started to hurt barely 10km into the race, which was both confusing and annoying, albeit still entirely sufferable.
"Much more worrying was my stomach, which felt off already before the race start, and had me dodging off into the bushes for half the night, and which ultimately prevented me eating anywhere near as much as I usually would.
"By Courmayeur my body seemed to have cleared itself out and I was starting to feel better, just empty.
"The subsequent climb felt slow and laboured, and I was overtaken by a few people on the easy section to Arnouvaz."
Progress slowing
After recuperating at the aid station just shy of the 100km mark, Paris hoped to plough on and shake off her discomfort, but the UTMB is an unforgiving challenge.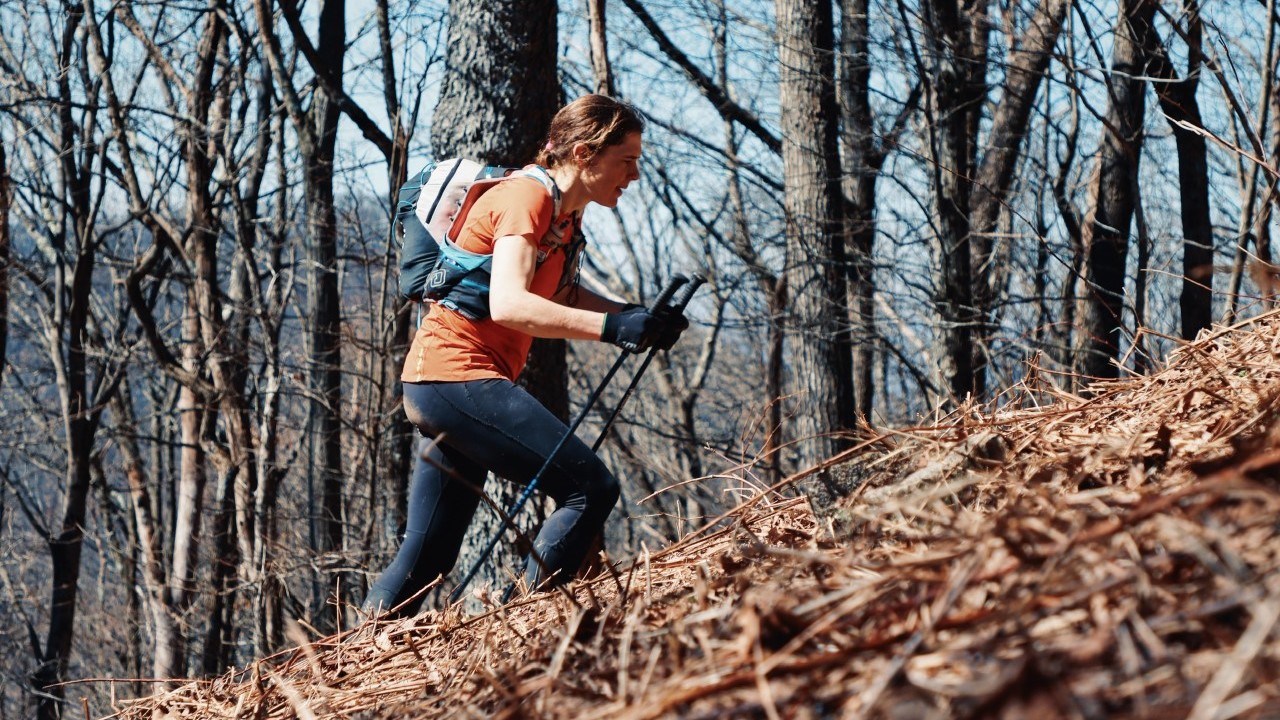 "I stayed a while to eat well there (Arnouvaz), including two lots of noodle soup, bread, cake, melon, and also a gel, but I think the damage had already been done.
"As I started the climb of Grand Col Ferret I ground to a halt, quite literally.
"Runners began streaming past, offering words of encouragement as they did so.
"A concerned pair of hikers kept catching me as I shuffled upwards, and even offered me some food of their own. I had lots, so declined with thanks.
"My progress by then was so slow, and I felt so drained, that I debated returning to Arnouvaz, but the idea of going backwards was too sad."
Gut-wrenching end
As Paris realised she would have to concede defeat, the toughest aspect was accepting that after months of preparation, her UTMB dream was over.
"At some point, when I realized my race was over, I sat down and had a little cry, not only for all the training, the week spent away from the children, and all the people following me at home, but also because after 14 hours of pushing myself despite suffering, " she added.
"I suddenly remembered how mountains make me happy, and I hadn't had the energy to even contemplate them until that moment.
"In the end I made it to the Col, and walked from there to La Fouly, although I stopped several times for a sit down en-route.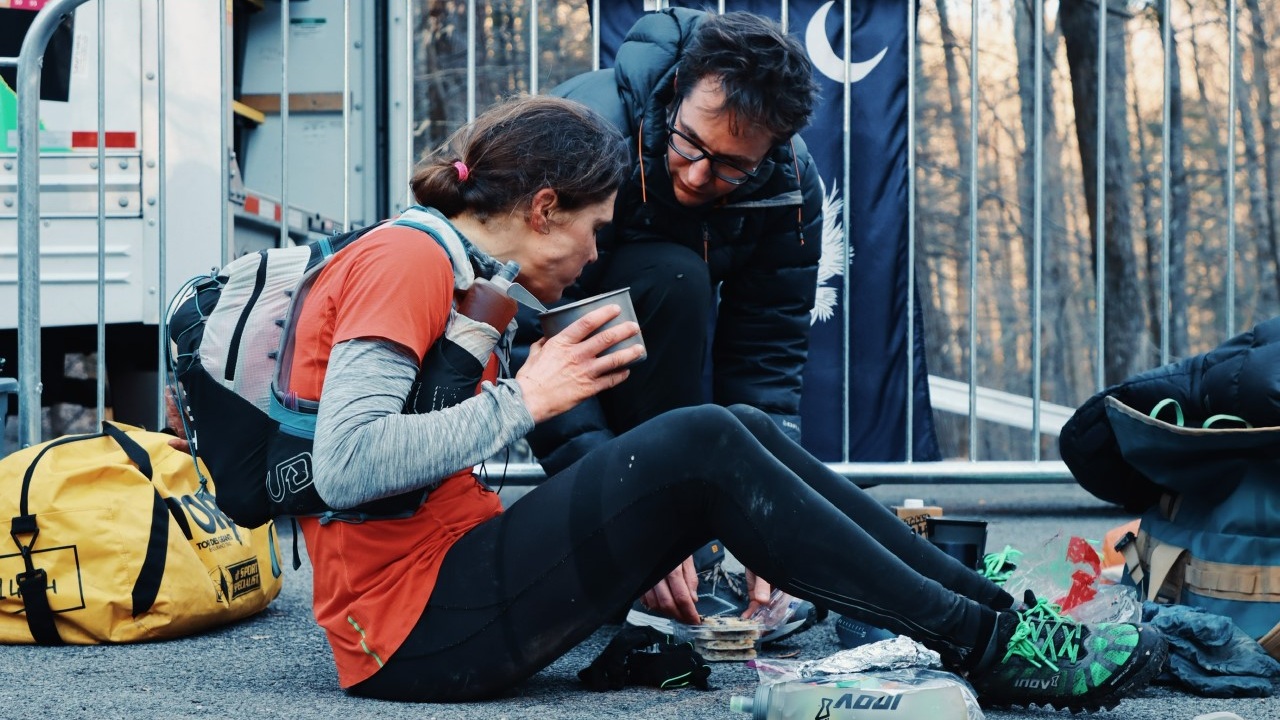 "I planned to drop out there, but stopping is a hard thing to do, and ultimately, I carried on to Champex Lac, and then Trient, where I finally called it a day.
"Failing to finish a race isn't really like me – only my second ever DNF I think, not counting Barkley – and I still feel oddly guilty for doing so, especially as so many people seem to believe in me."
Parkes pain
Ben Parkes is another British runner and tracks his endeavours for over 135,000 subscribers on YouTube.
While he was not among the elite contenders at UTMB, he still boasts a commendable record – he won Centurion South Downs Way 50 in 2019 and has finished a number of top-end races, such as the Marathon du Mont-Blanc, Ultra-trail Cape Town 100K, Centurion North Downs Way 100 and Transvulcania by UTMB 50K.
Parkes said that his target at the 2022 UTMB, his first attempt at the iconic race, was simply finishing, but 22km and three hours in, disaster struck.
"I was running down into Saint Gervais and just hit a tree root," he said in a detailed review of the race on his YouTube channel.
"I was running downhill, quite fast, at this stage so I fell forward and then my knee hit a rock that was facing upwards."
Like Paris, Parkes was defiant in the face of adversity and vowed to shrug off the pain and achieve his goal.
"There's no way I'd carry on if this was a normal run, it's not, we're here for UTMB and I'm not dropping out now," he said shortly after the fall.
"It will just be painful for a bit.
"I'm feeling absolutely great, and that's just the ridiculous thing. Feeling fine, loads of energy, hydrated, really good."
Luckless race
He also echoed Paris in his frustration over the misfortune, which threatened to render months of training for UTMB obsolete.
"It's funny how ridiculous it is, how you can train for a race and then it all just go wrong in a split second," he said after getting patched up at an aid station.
"It's hard, there's a lot of people in not a great way. In the aid station there were people being sick, people lying down.
"When you are suffering as well, it just gives you that excuse.
"Your brain is tricking you, your brain wants to keep you alive."
Limping to a halt
Parkes hobbled up the 8.2km climb from Les Contamines to La Balme, some 40.1km into the race, but his knee was only deteriorating.
After checks from a medic at the aid station, he was told that continuing wouldn't risk any further injury, so he duly pressed on for the Croix Bonhomme summit at 2,444m of altitude.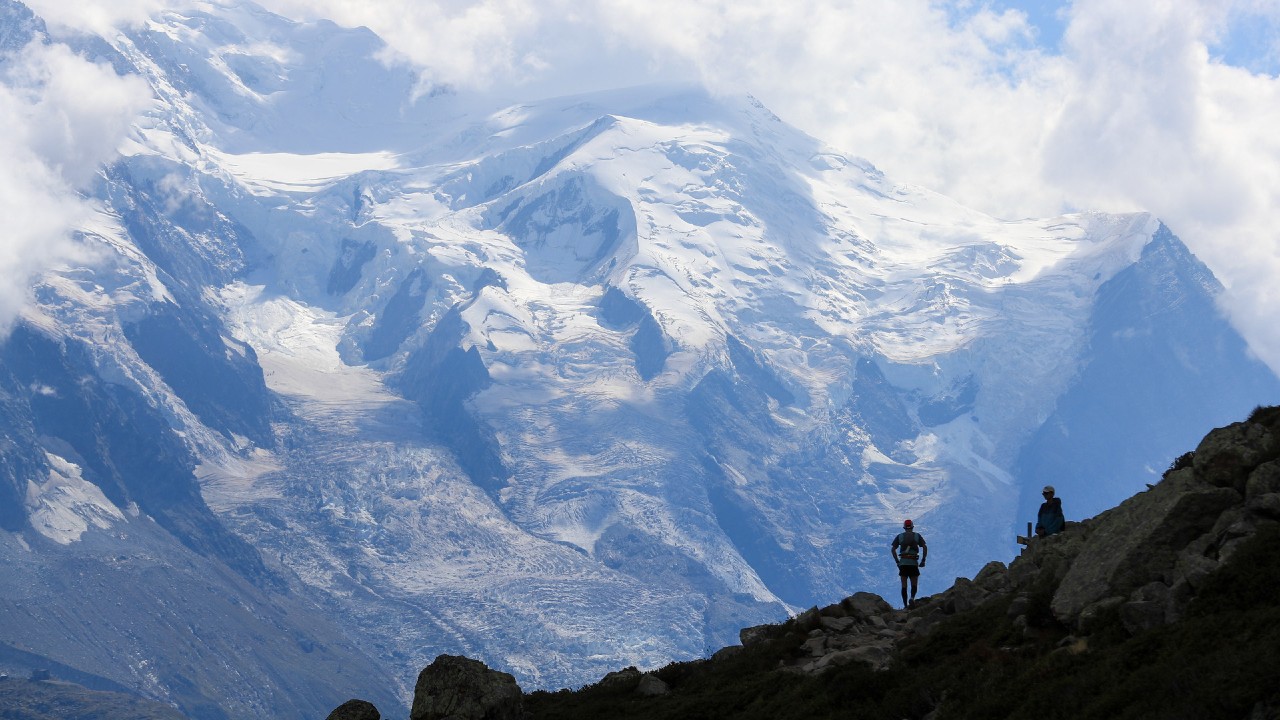 But halfway to the peak, Parkes' knee seized up and he ultimately came to the realisation that he his maiden UTMB effort would end in a DNF.
"I was basically stuck," he explained in his post-race review.. "I couldn't get up and I couldn't get down. My knee had just become so, so painful and started to swell up.
"I just didn't know what to do.
"It was quite a technical bit at the top of a mountain and I had literally nowhere to go.
"The doctor at the bottom of the climb had said it was alright to carry on, but they don't always know what's going to happen.
"My knee started swelling up and locking in place. I was just in a bit of a pickle.
"It all suddenly escalated and got quite a lot worse. Because I was going so slowly, I was then starting to get pretty cold as well. I was getting my emergency gear out my pack and putting that on to keep warm.
"Essentially, I couldn't carry on but I was on the side of this mountain, it was 2am and I had been trying to run on my dodgey knee for about six hours."
Continuing nightmare
Parkes' partner and coach Sarah Place, who was also running at UTMB, headed back down the course to help – sacrificing her own hopes of finishing – and kick-starting an exhausting return to Chamonix.
"Sarah came back and she phone for some help," Parkes added. "There was a refuge right at the top of this mountain, which was about 500 metres away, so people came down from that.
"I don't want to say 'rescued', but I had to be [helped] to the top of the mountain and to the refuge.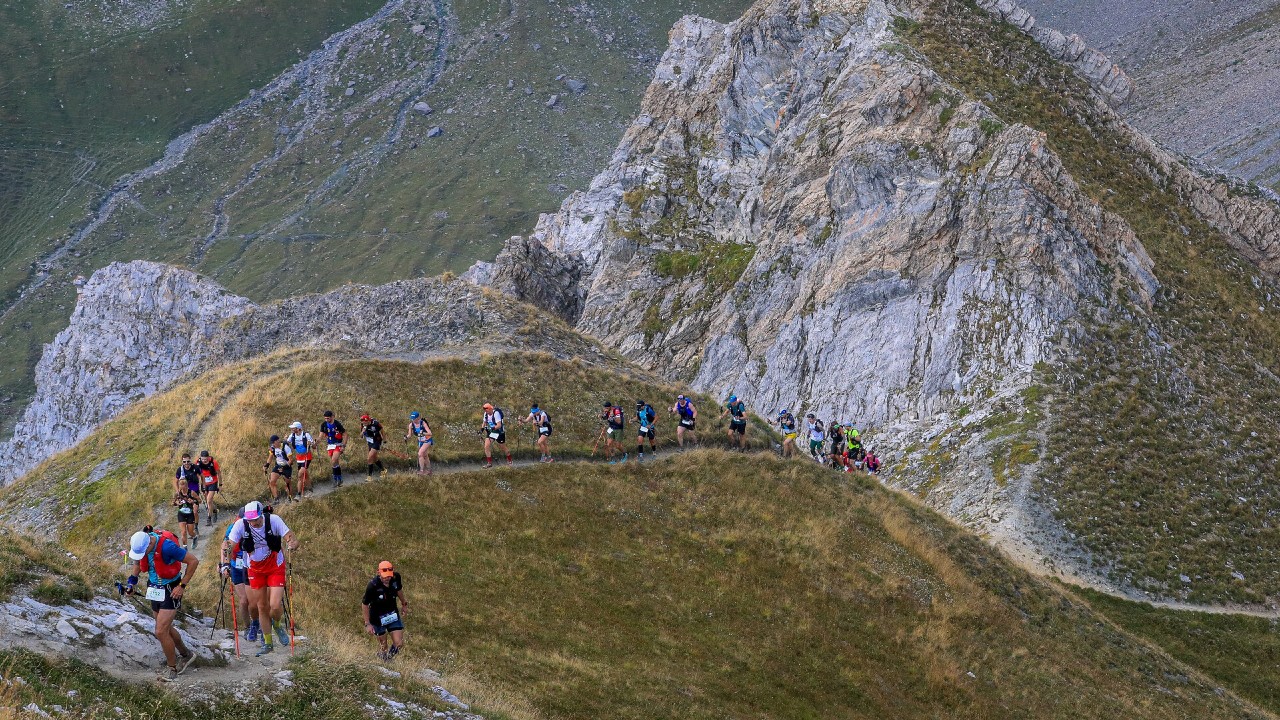 "We spent about three or four hours there until the sun came up, so we could walk back down off mountain. I really didn't fancy trying to get off the mountain in the cover of darkness.
"It was about 5km to get down to the official checkpoint. It took about three hours to do that. I was in a lot of discomfort at this point, My knee had really started to swell up and I couldn't get any bend in it.
"By the time we got down to the aid station, everyone had gone. It was completely and utterly deserted.
"There was nobody there, no phone reception, absolutely nothing. We were just there, by ourselves, thinking 'what on earth are we going to do now?'"
As it happened, the injury was just the start of Parkes' woes as they were unable to secure a lift back to Chamonix, and instead had to hop on a tour bus to Bourg-St.-Maurice.
With no trains until the next morning, the duo were forced to spend "a crazy amount of money" on a taxi back to the event site, rounding off what transpired to be a hapless UTMB effort.
"If you're going to drop out of a race, make sure you drop out at an aid station," Parkes concluded. "It was really just a case of wrong place, wrong time."