Blandine L'Hirondel may have set a new women's course record at last year's UTMB CCC, but she has cooled expectations heading into the 2023 Ultra Trail du Mont Blanc (UTMB).
The French runner held off Nepal's Sunmaya Budha to take victory in the 2022 CCC, completing the 101km course in 11:40:55 – around 17 minutes quicker than the previous best.
The CCC was a step up in distance for L'Hirondel, who had limited experience of 100km races, though she had bolstered her reputation with a win in the 55km OCC in 2021.
This year's UTMB World Series Finals therefore offer her the chance to claim victory in each of the event's three main races in three successive years.
Uncharted territory
However, she has been keen reiterate the significance of the step up to the 170km UTMB, and how she is taking a step into the unknown as part of a stellar field.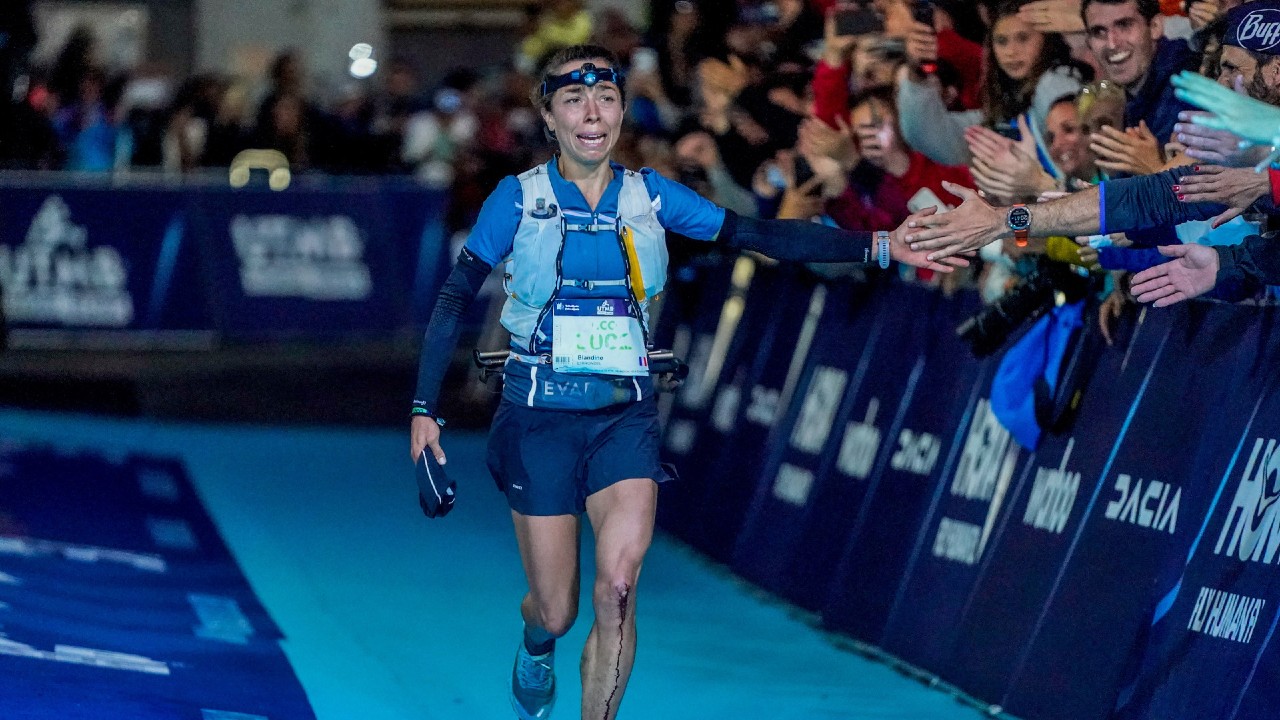 "Dawn of the big jump in this new discipline," she wrote on Instagram. "Behind that smile that shows a lot of enthusiasm coming from Chamonix.
"There are also many questions that I will look to answer.
"Today we tend to 'trivial' distances, but doing 170kms and 10,000m [elevation gain] without sleep is anything but trivial to me.
"After 12 hours of effort I don't know myself, I don't even know how I will react but I am curious to discover this shadow area."
Ups and downs in 2023
L'Hirondel claimed victory at Istria 100 by UTMB 50K in April and finished fifth at Zegama-Aizkorri the following month.
But her lead-in to UTMB has been far from plain sailing, as she was forced to pull out of the World Mountain and Trail Running Championships (WMTRC) 2023 Long Trail Race through injury.
She says she will use that setback as motivation in Chamonix, but insisted that reaching the finish is her sole target.
"The preparation will certainly have been disrupted with the early June break (injury), but the latter will be transformed into a lever of motivation to re-double effort so that I can align myself on that starting line, and I'm happy with the way I've come," she added.
"So, humbly reaching the end of this first ultra-trail pushing my own limits will clearly be my one and only goal."
The 2023 UTMB gets underway at 18:00 (local time) on Friday 1 September and you can follow all the action on RUN247.