According to the media lots of well-intentioned people fail to keep their New Year's resolutions by this time each year. In fact, previous research has found that nearly two thirds of Brits (66%) will already have given up their resolutions by the time that the end of February comes around, a figure that rises to 80% by the end of March. This is partly because New Year's resolutions are a terrible idea, but there are other factors too.
Those other factors include things like expecting big results too soon, getting bored, or a lack of support. So, taking the example of somebody who's resolved to run a marathon, they might be feeling like progress is too slow and they might be fed up with long weekend runs on their own.
The good people at Quest Adventure Series want to make a case for adventure racing being a good option to keep things interesting and keep you motivated. For the uninitiated adventure racing is a multi-disciplined event which encompasses trail running, cycling and kayaking through stunning rural locations.Quest Adventure Series is driving the adventure race format in the UK and Ireland, with its events attracting over 8,000 participants in 2018. Quest Wales was its first event staged in the UK and 2019 will be its third year as participants flock to the stunning Snowdonia National Park in North Wales, with the event taking place on Saturday 8 June 2019.
Here's their top 5 arguments for why you should try it:
1. IT GIVES YOU SOMETHING TO AIM FOR
With the first month of the year already flying by, there's a danger that your best-made New Year's resolutions will already be slipping. By signing up to Quest Wales, you're making sure this won't happen by committing yourself to an unforgettable experience that you'll want to prepare for and make the most of!
2. IT'S SOMETHING DIFFERENT
Variety is the spice of life and adventure racing provides fitness enthusiasts with the opportunity to tackle a new challenge. Kayaking adds a fun element to complete the race and is a sport which has considerably risen in popularity with Great Britain securing kayak gold medals in the previous two Olympics.
Most Quest participants report that kayaking is the most fun element of the race and with it being a relatively short experience, it's a matter of jumping aboard and seeing what you can do. Kayak hire is included as part of the entry fee.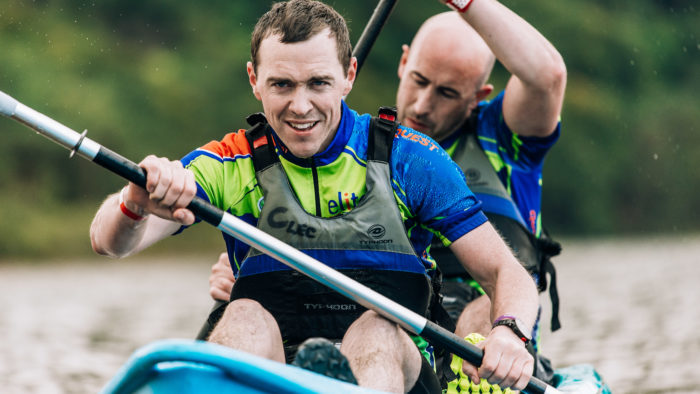 3. YOU CAN EASILY TRANSITION FROM OTHER SPORTS
If you can ride a bike and have run a 10k, there's nothing stopping you participating in Quest Wales. While the cycling routes are a little bumpier than your traditional road cycling route, you'll soon adapt and road bikes are the recommended type of bicycle to use. Likewise, if you're a road runner, the big differences are the undulating and off-camber terrain, the higher concentration levels as well as the distinct skills of ascending and descending. Get out on the trails to practice – when climbing try increasing your foot strike (cadence) to small quick steps, look upwards and relax the body. Same advice for downhill – don't try to brake, just try keep your back straight, chin up and fast cadence. Trust the hill and your feet!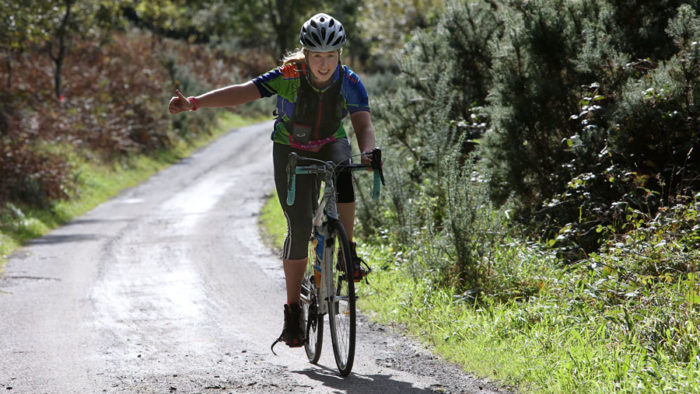 4. YOU MAKE GREAT FRIENDS ALONG THE WAY
Adventure races are noted for their friendly, fun and supportive atmosphere. Whether you are looking to simply complete the course or reach a personal best, you will be drawn in by the camaraderie and helpfulness shown to you by other racers. And the craic in the kayak is always 90 – trust us.
5. T-SHIRTS, MEDALS AND FUN AT THE FINISHING LINE
As well as the amazing sense of achievement, you'll get a Quest-branded training top and unique event finisher medal at the finish for those treasured #MedalMonday selfies. The post-race enjoyment doesn't stop there either as the party atmosphere kicks in with fun, family friends, food and drink all to be found!
All images copyright Quest Adventure Series