David Parrish and Jo Meek have won the 2023 Cape Wrath Ultra, holding on to their leads on the final day to reach the Cape Wrath lighthouse as men's and women's champions respectively. 
Jo Meek has set a new women's record with her total time of 52:09:56. Bith her and Parrish led the mammoth 400km, eight-day race from near start to finish, and they finally earned victory after completing the final day.
Parrish topped a podium which also featured runner-up Fernando Alvarez and third-placed Sam Hill, while Meek (fifth overall) was followed by Elaine Bisson and Jana Szczepaniak in the women's race. 
Coronation at the Cape Wrath lighthouse
Both with significant leads, victory was all but certain for the Parrish and Meek before day eight even started.
The two Cape Wrath Ultra race leaders were the first runners to leave the final camp as they headed out on the last 26km from Kinlochbervie, along Sandwood Bay and to the finish at the UK's most north-westerly point.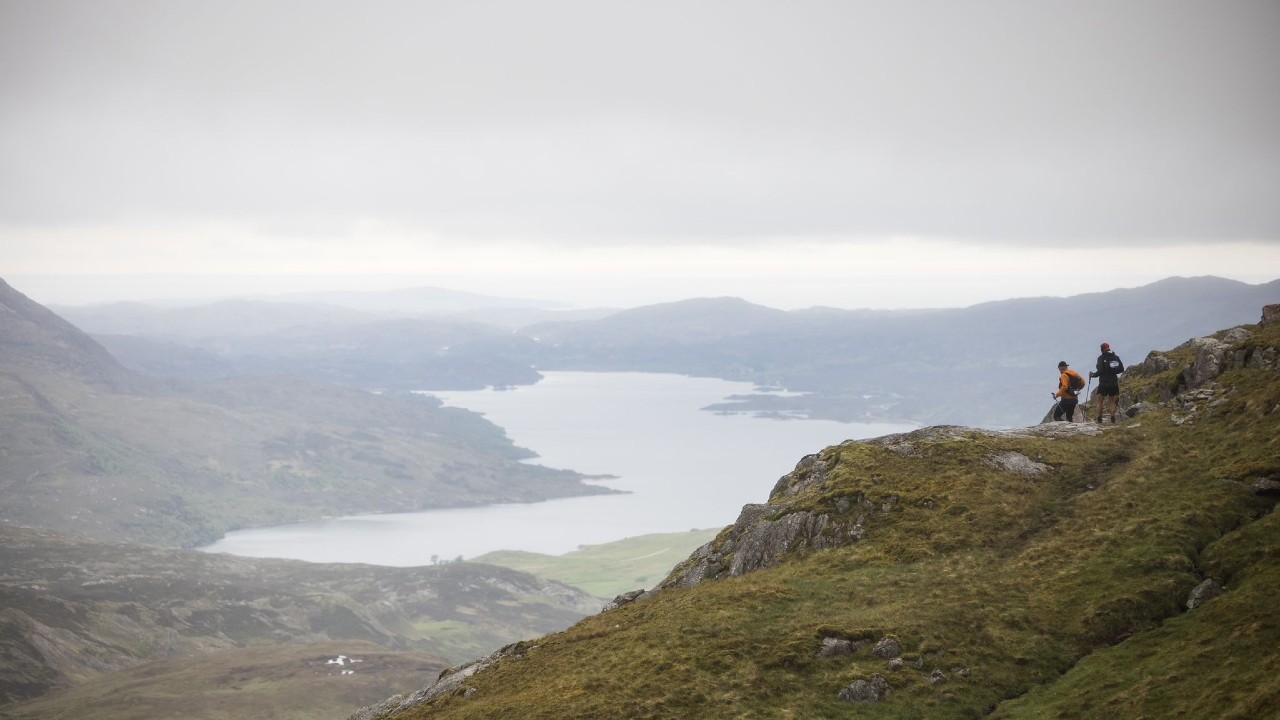 Meek's race has been extraordinary, with her 03:21:12 on the final day helping her set a new record, nearly 50 minutes faster than Sally Fawcett's 2021 time of 52:56:23. Bisson finished in a time of 55:26:32 with Szczepaniak over three hours back, finishing with 58:46:47 on the clock.
Parrish ran the final leg of the Cape Wrath Ultra in a time of 02:52:40, bringing his total running time to 45:28:48. He finished two and a half hours quicker than Spaniard Alvarez, who had a cumulative time of 47:53:27. Hill earnt third with the only other sub-50-hour finish, with 49:31:52 total running time. 
Stage reports
Day one | Day two | Day three | Day four | Day five | Day six | Day seven | Day eight
Cape Wrath Ultra final standings
Men:
David Parrish (GBR) – 45:28:48
Fernando Alvarez (ESP) – 47:53:27
Sam Hill (GBR) – 49:31:52
Women:
Jo Meek (GBR) – 52:09:56
Elaine Bisson (GBR) – 55:26:32
Jana Szczepaniak (GBR) – 58:46:47