David Parrish and Jo Meek stretched their respective leads in the Cape Wrath Ultra on the 44km day five.
The duo have been in command of the men's and women's races since day one and are now hours clear of their nearest challengers.
Three stages of the eight-day ultra remain, with runners having now completed over half of the 400km route through the Scottish Highlands.
You can follow the action live on the Cape Wrath Ultra race tracker.
Widening gaps
Parrish came into day five with around an hour and 23 minutes clear, and he added another quarter of an hour to that gap.
Fernando Alvarez (ESP) remains second, though the space between the front three is ever-widening – Sam Hill (GBR) is now around 38 minutes adrift, seven minutes further back than at the start of the day.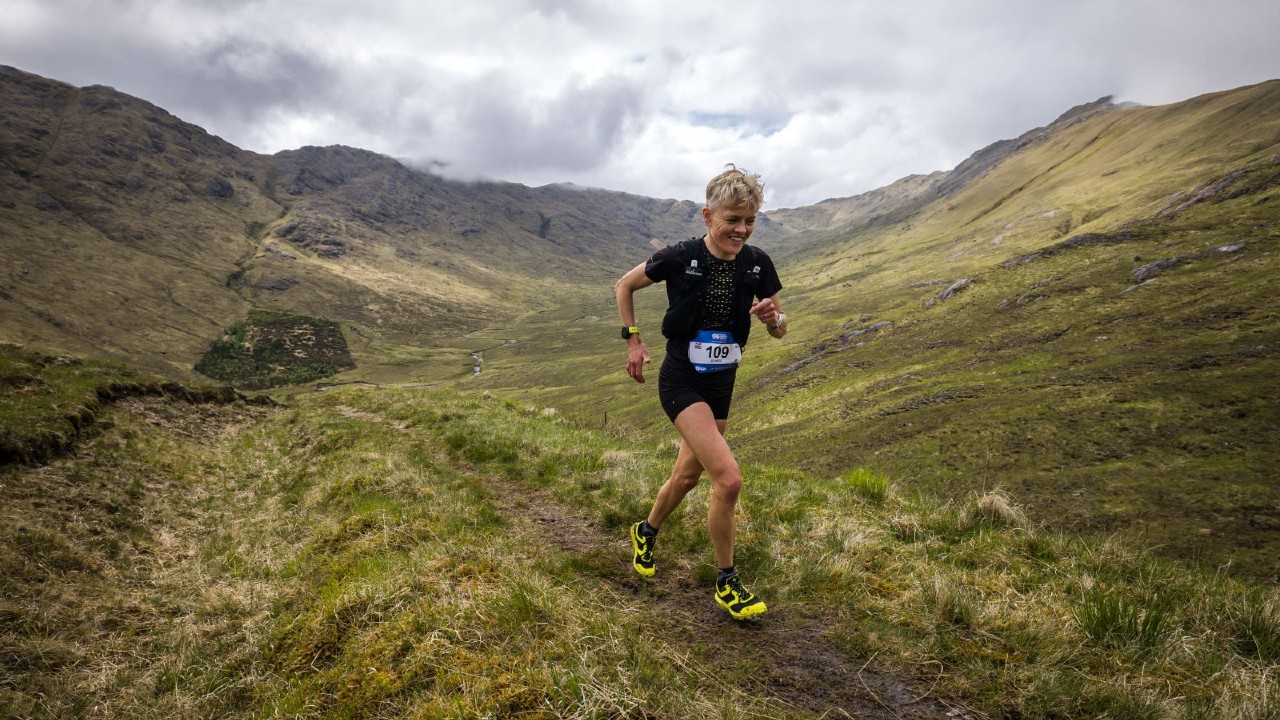 Jonathan Hall is over two hours off the podium places and is being followed by a trio of fellow British runners – Ian Malcolm, Richard Lindsay and Ian Challans are all within 36 minutes.
Meek has been even more dominant in the women's race and is now over three hours clear, widening her lead by another half an hour on day five.
Elaine Bisson (GBR) is still second and over an hour ahead of Jana Szczepaniak (GBR), though the latter made a gain of roughly seven minutes.
Longest day coming
Day six of the Cape Wrath Ultra sees runners embark on the longest stage of the race – a 72km trek from Inverbroom to Inchnadamph.
The route dives into remote and rough high ground, and also features long stretches on double-tracks in the glens.
Inchnadamph is the highest overnight camp at 80m above sea level.
Stage reports
Day one | Day two | Day three | Day four | Day five | Day six | Day seven | Day eight
Standings after day five of Cape Wrath Ultra
Men:
David Parrish (GBR) – 27:30:25
Fernando Alvarez (ESP) – 29:08:39
Sam Hill (GBR) – 29:46:34
Women:
Jo Meek (GBR) – 31:17:30
Elaine Bisson (GBR) – 34:20:53
Jana Szczepaniak (GBR) – 35:29:18