Jasmin Paris remains adamant that a woman can finish the Barkley Marathons after she fell narrowly short in this year's race.
The British runner became only the second woman in the iconic race's history to start a fourth loop, but was unable to get back in time start the fifth and final loop.
Paris, the 2019 Montane Spine Race winner and course record holder, was taking on the Barkley Marathons for a second time – she was the first woman in nine years to complete a three-loop 'Fun Run' in 2022.
"Incredible experience"
The 39-year-old had been backed for a strong display by now two-time finisher John Kelly prior to the 2023 race, and she duly produced a superb effort in the gruelling and unique challenge.
"The Barkley Marathons was a really incredible experience and I think it's a race unlike any other," Paris told BBC 5 Live.
"It takes you to the very edge of what you're capable of and beyond that really.
"It's very steep, there's a lot of ascent, the terrain's difficult, the navigation's difficult and it's really lonely as well.
"You feel quite isolated, especially once you're on your own, which I was for the last couple of loops."
Visions of friends
Paris revealed how she was suffering from hallucinations in the latter stages of the race, similar to those described by compatriot Damian Hall, who also came agonisingly close to a finish.
"By the second night of no sleep, I was also sort of falling asleep on my feet and starting to see various things, animals in the woods, sculptures," she explained.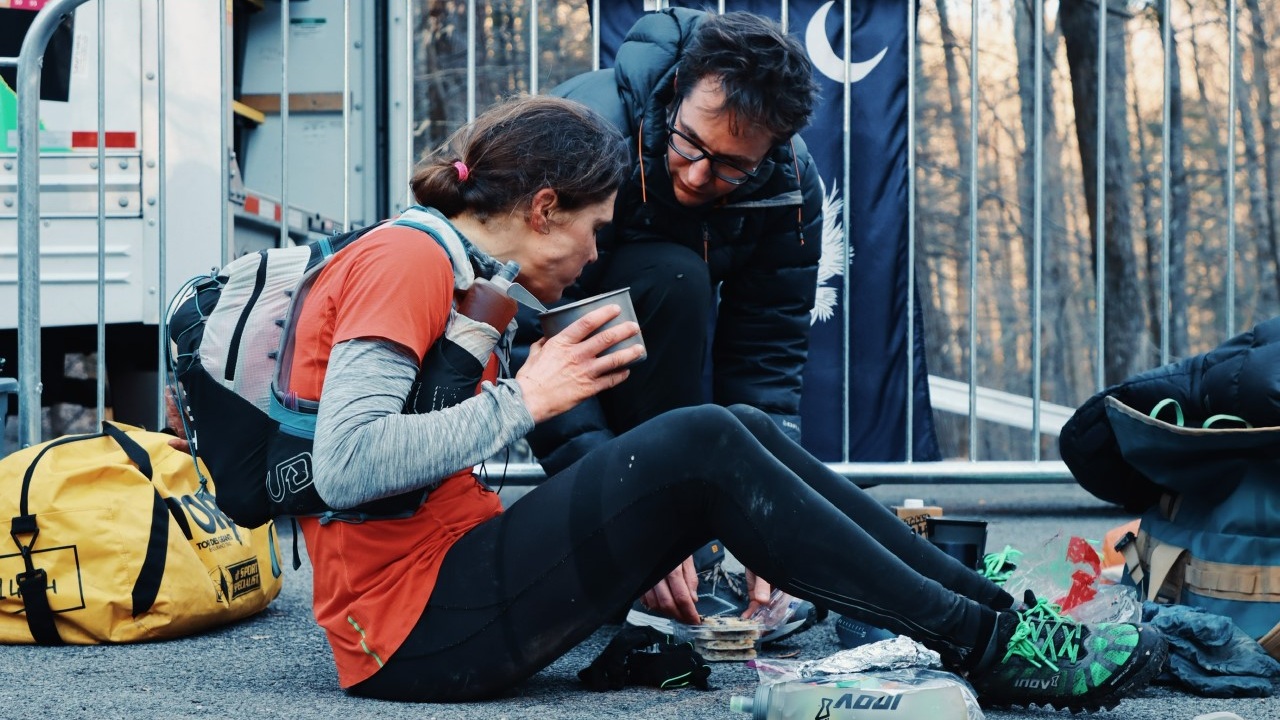 "I was actually 'joined' by lots of friends on the last climbs as well, which was oddly comforting."
With Nicky Spinks also enjoying a commendable performance at the Barkley Marathons, Paris maintains that a woman can complete the full five loops in the future – whether that is her or someone she has inspired.
Inspiring others
"I'm really happy with how I did," she added. "I do think that a woman can finish that race, whether that's me or another woman.
"Hopefully I've inspired some people.
"And generally, hopefully I've inspired people, especially woman and girls, to take on challenges that maybe they don't think they're capable of. I believe that they'll find that they are [capable].
"I'm also really pleased to represent The Green Runners and help with that call for collaborative action on climate change, both in the running community and beyond."