Courtney Dauwalter has explained the depths she went to in order to secure her win at the 2023 Ultra Trail du Mont Blanc (UTMB).
The American romped to victory in trail running's most esteemed race, completing a stunning treble of triumphs this year.
Dauwalter set a new record en route to victory at Western States 100 in June and repeated the feat in her Hardrock 100 triumph less than a month later, completing an unprecedented double.
She then further defied belief by confirming her UTMB bid – and while she claims her goal was simply to finish, she was in a class of her own once again as she finished the 170km race in 23:29:14.
Pain cave
Dauwalter would reach the line at the UTMB World Series Finals over 40 minutes ahead of second-place Katharina Hartmuth, but she insists it was not without a significant mental and physical battle.
"Going into UTMB, I knew I had already asked a lot of my body and had already been a very frequent visitor to the deepest parts of my pain cave. (There must be a Loyalty Punch Card I could sign up for… visit 10 times, get a free donut?!)," she posted on Instagram.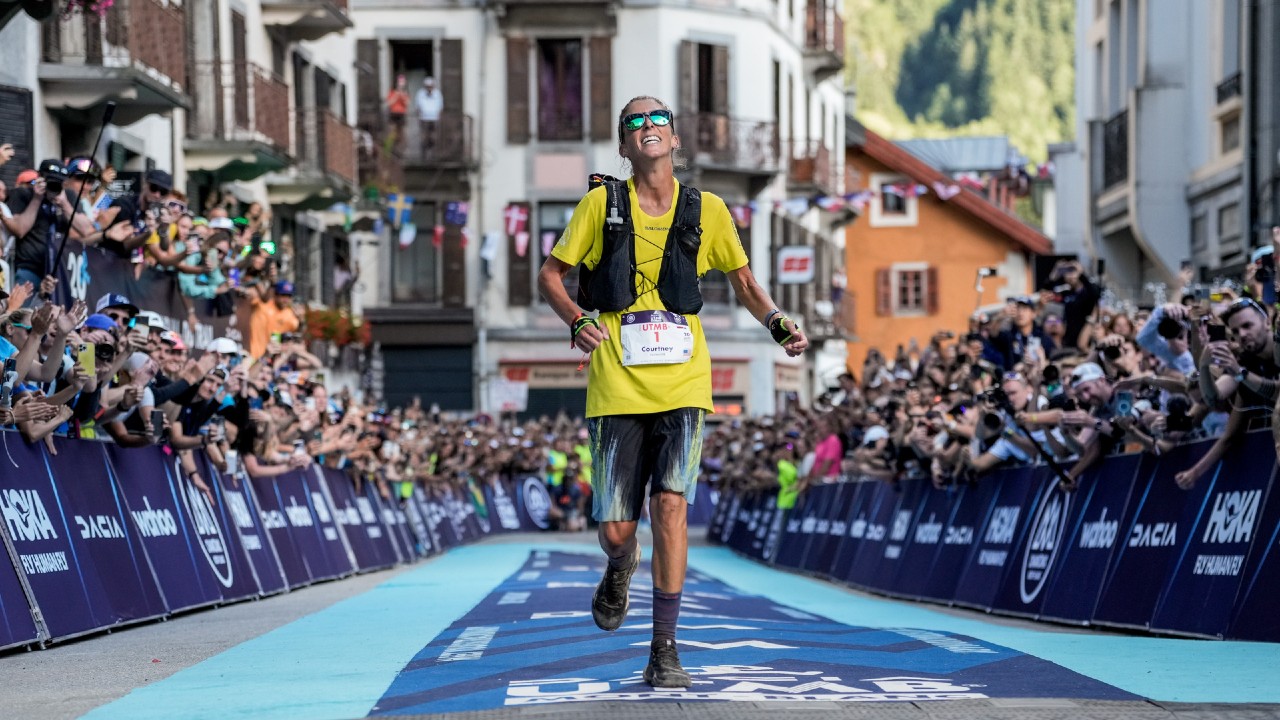 "Anyways, I knew my tank was nearing empty but I also knew the only way I wanted to race was full on. So, that's what we did.
"From the start, I raced as if it were my only 100 of the summer and was feeling fairly good. Normal amounts of tired. Normal amounts of pushing.
"Around mile 60, though, it was like the last drops of fuel were used and the legs sputtered to a crawl.
"I couldn't get any power out of them any more, no matter how hard I dug in with my chisel. It became a mission of moving. Plain and simple.
"I kept repeating to myself 'Robot. Robot. Robot.' in hopes that I could somehow get my legs to keep swinging forward for another step.
"Seeing family & teammates at the aid stations, and all the cheers along the course boosted these tired legs more than you could ever know. Thank you!
Pushing on
"We're going to build off of what we learned this summer to keep pushing forward.
"What's possible? Let's keep searching.
Courtney Dauwalter's phenomenal treble saw her run more than 300 competitive miles in around 10 weeks this summer, as well as taking on roughly 25,500m of elevation gain.
After a period of rest and recovery, she says she will return with a Fastest Known Time (FKT) attempt on the Colorado Trail after her last effort was scuppered by bronchitis in 2020.