Sally McRae is part an elite contingent of runners aiming for the coveted Triple Crown at the Moab 240.
The 2021 Badwater 135 winner is one of just 22 entrants in line to complete the 2023 edition of the monumental challenge, which comprises of the Tahoe 200 in June, the Bigfoot 200 in August and this month's Moab 240.
The trio of event total well over over 600 miles, with the Moab finale the longest race at 240 miles.
Triple Crown target
McRae took third at the Tahoe 200 earlier this year, finishing in 74:08:25, before a top-10 finish at the Bigfoot 200 in 87:15:54.
Heading into Moab, her overall time for the Triple Crown is 161:24:19, which sees her over 16 hours clear of Julie Sager as the leading female – and 12th overall.
It is the first time McRae has take on the Triple Crown, but the 44-year-old boasts a stellar set of results across a number of high-profile races.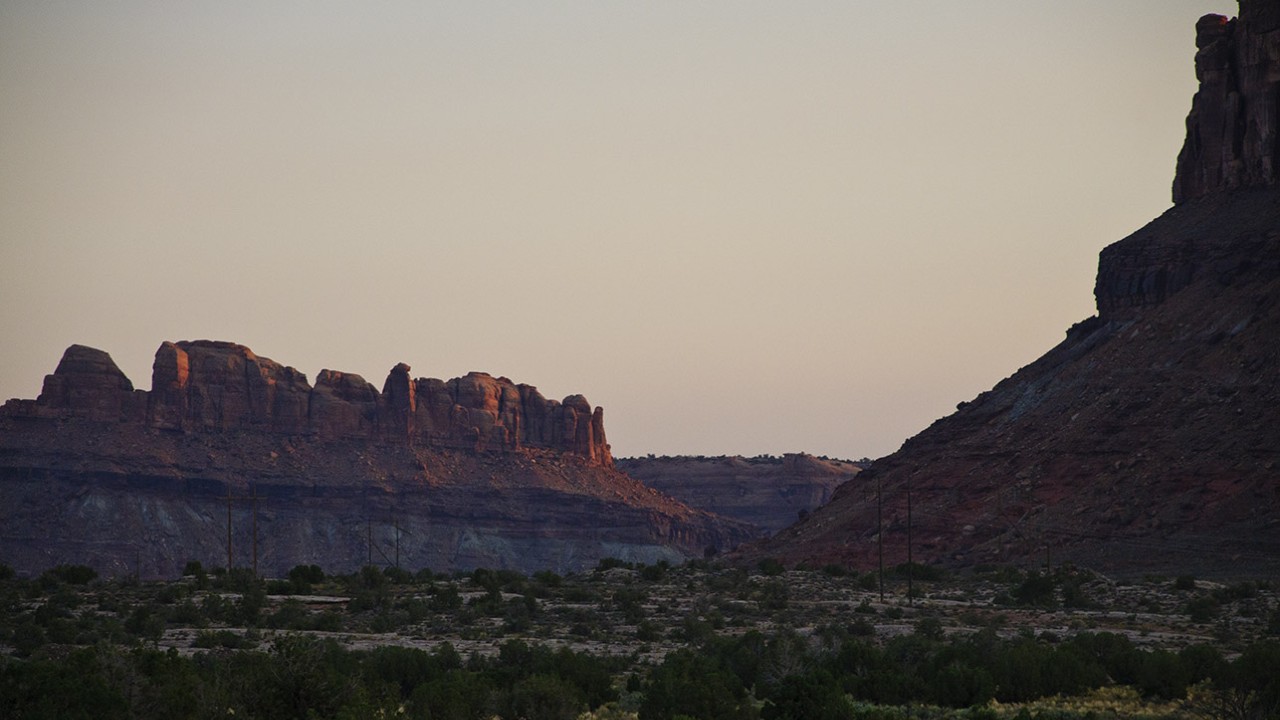 In addition to her Badwater triumph, she has won the Tarawera 100M race, twice finished in the top 10 at Western States and has completed the Ultra Trail du Mont Blanc (UTMB) three times, twice achieving a top-25 finish.
After ninth at Badwater last year and fifth at the 2023 Cocodona 250, McRae set her sights on a new challenge in the Triple Crown, which is poised to conclude in the Utah desert with the Moab 240.
"I'm feeling happy, excited, and deep with curiosity about what stories will unfold as I make my way through the desert," she wrote on Instagram.
"I am also very grateful for this opportunity to test my body for the fourth time in five months at this distance.
"I don't take these adventures for granted and it's always my goal to give my best no matter the circumstance.
"I'll be surrounded by an incredible crew/pacer team who I encourage you to follow because these are all rockstar humans who chose to give their time, and energy to help me achieve my goal.
"The best part of this sport is the friendships and memories we make along the way and I can't wait to make some rad memories with this crew.
"Time to write another chapter in my story…this one is gonna be good!"
Climbing a new mountain
In an earlier Instagram post, McRae explained how a staggering feat she achieved in 2022 – which was inspired by her mother, who died of cancer at age 43 – drew her towards Moab 240 and the fearsome Triple Crown.
"This time last year I completed a 507 mile project called Choose Strong – the most miles I had ever raced in a year within a 3 month span," she said.
"I didn't know what I was capable of then, but trying led me to its completion and ultimately my 2023 goal of running the Grand Slam (Triple Crown) this year.
"Last year felt like I was at the top of the mountain, but it was only the bottom of this year's mountain.
"I don't know what your plans are, but I'm gonna keep climbing."
Tahoe documentary
The start of McRae's Triple Crown journey in 2023 was documented in a fascinating video on her YouTube channel, and she is delighted that her brutal run to the Tahoe 200 podium can be relived by others and used as a source of inspiration.
"The content isn't only about running – it's about so much more and I believe that's my purpose in this community," she added.
"The medals are great; competing is great; achieving my personal goals is great, but loving you and encouraging you to be all you were meant to be no matter how hard life gets, is the greatest of them all."