Franco Collé broke his own course record, set back in 2021, to win the 2023 Tor des Géants in emphatic fashion as Emma Stuart took victory in the women's race.
The Italian won the race for a fourth time, after successes in 2014, 2018 and 2021, setting a new course mark of 66:39:16. He shaved four minutes and 41 seconds of the time he set in is last success at the event.
Britain's Stuart, who has enjoyed great success this year, added to her victories at the Arc of Attrition and Ultra-Trail Snowdonia by UTMB as she finished in 82:21:44 on her debut at the race.
Britain's Damian Hall, who finished 12th in 2022, completed the course in a time of 72:04:07. He was the fourth individual across the finish line – over 40 minutes off the podium places.
The Tor des Géants is an esteemed 330km looped ultra that spans the Aosta Valley and features over 24,000m of elevation gain Runners are allowed 150 hours to complete the race.
Collé sets new mark
Wednesday morning was the expected finish time for the leaders on the men's side of the race an Collé did not disappoint. The Italian took command of the race in the latter stages as he gapped France's Romain Olivier before taking the finish line in a course record 66:39:16.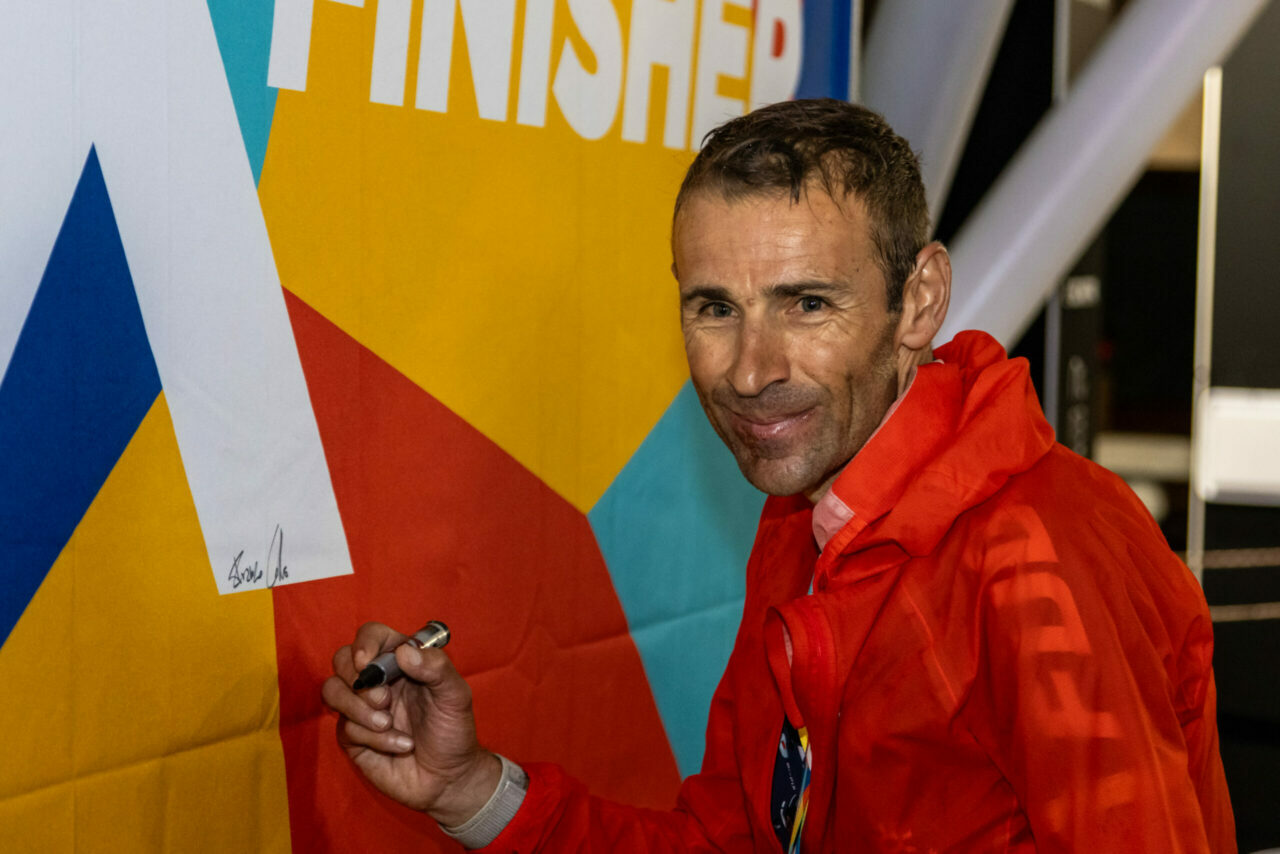 "I didn't expect to win, after last year's withdraw I just wanted to be at the finish line," said Collé. "They have been three intense days for me and my family, but TOR is TOR, it is something unique, that has to be tried or seen live.
"I know I will never separate from this race.
Olivier, who led for a large part of the race, lost the lead overnight on Tuesday and continued to fall back from the now four-time winner. The Frenchman felt to fatigue and was forced to sleep before Rifugio Magià and was helped down Fenêtre de Tsan by Collé before the Italian surged ahead.
The Frenchman entered Ollomont 45 minutes down, but lost further time as he required a massage, dropping him an hour and 20 minutes off the pace.
"Romain had a terrific pace, in Ollomont I tried to run away in order to beat him. The level of athletes is growing, this is the TOR we want," explained Collé.
Olivier eventually finished just under the 70-hour mark in a time of 69:49:38. He was followed by Canadian Reynolds Galen (71:22:30) in third, with Hall crossing the line in 72:04:07.
Italian Gianluca Galeati, who was second at the 2015 Tor des Geants, took fifth in 72:16:06 – nearly eight and a half hours quicker than his time eight years ago.
Two-time Barkley Marathons finisher John Kelly was 16th, stopping the clock at 85:27:00.
Stuart cruises home
Stuart emulated compatriot Sabrina Verjee, who won the race 12 months ago, as she took the women's Tor des Geants crown, reaching the finish over two hours clear of France's Jocelyne Pauly after taking control at the midway point.
"It's a beautiful race, but so difficult and beautiful," Stuart said.
"I struggled at some points, had problems with sleep deprivation.
"But I enjoyed it and I will definitely come back".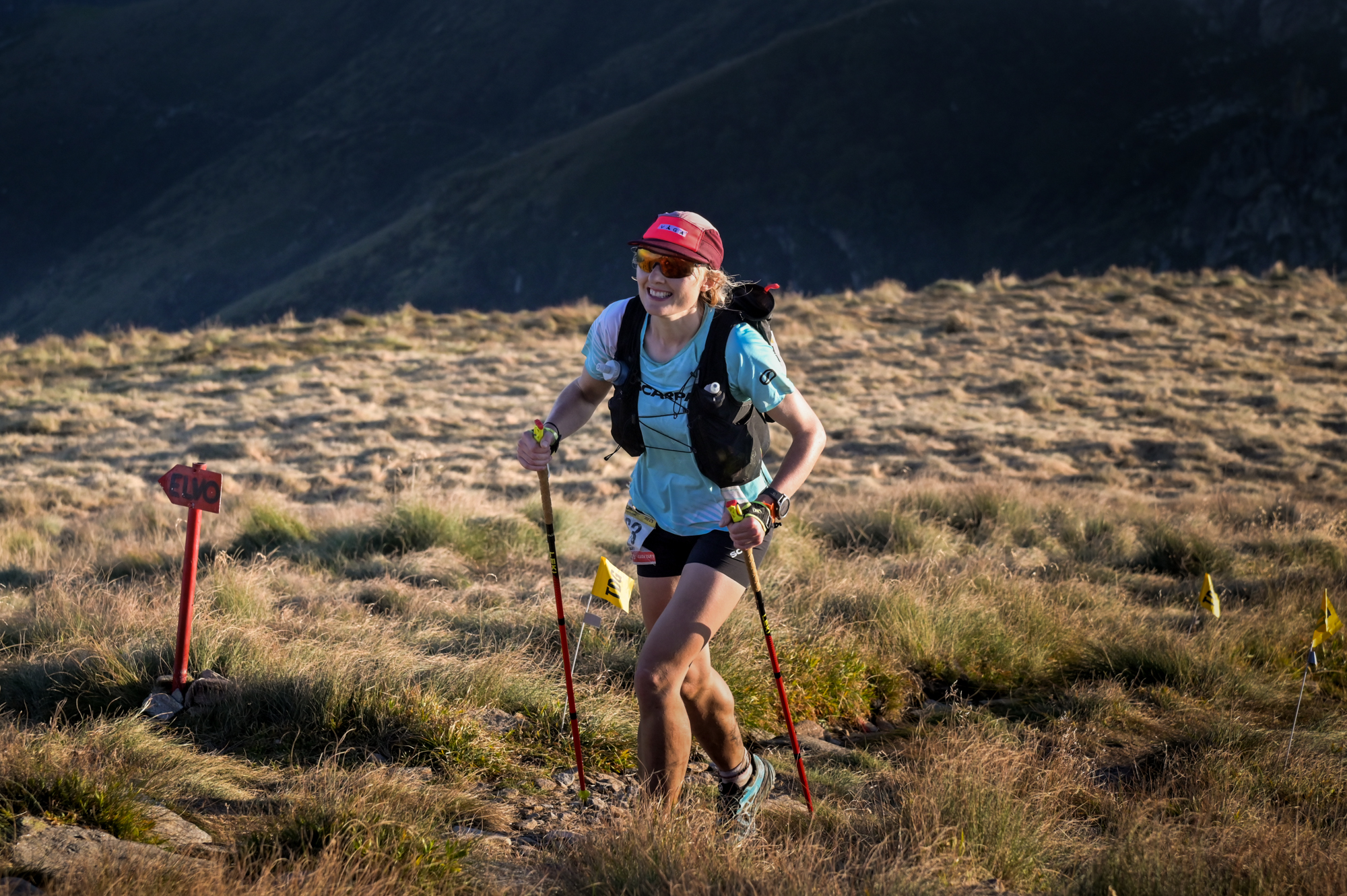 Pauly replicated her 2019 performance, when she finished second behind Spain's Silvia Trigueros-Garrote, this time finishing over three hours ahead of Italy's Elisabetta Negra.
New Zealand's Sophie Grant had led and held a podium spot for much of the race, but would be edged out by Negra and another Italian, Melissa Paganelli, as she clocked 91:53:18.
Grant was fourth at the 2013 Marathon des Sables, has three top 10 finishes at UTMB and was fourth at Lavaredo Ultra Trail by UTMB
Big names pull out
There were two notable pull-outs early on at the Tor des Geants, with Sabrina Verjee and Katharina Hartmuth both calling time on their bids for the women's crown.
Britain's Verjee set the women's course record en route to victory last year and won the Lakeland 100 for a third time in July.
Katharina Hartmuth finished second at this year's UTMB – only week prior to the Tor des Geants – and was a winner at Eiger Ultra Trail by UTMB in July.
Latest Tor des Geants results
MEN:
Franco Collé (ITA) – 66:39:16
Romain Olivier (FRA) – 69:49:38
Galen Reynolds (CAN) – 71:22:30
Damian Hall (GBR) – 72:04:07
Gianluca Galeati (ITA) 72:16:06
WOMEN:
Emma Stuart (GBR) – 82:21:44
Jocelyne Pauly (FRA) – 84:36:21
Elisabetta Negra (ITA) – 88:37:42
Melissa Paganelli (ITA) – 90:05:13
Sophie Grant (NZL) – 91:53:18
The full Tor des Geants results are available HERE.