I was once in a running club in a reasonably flat part of the country and people complained about a certain route because of the hill. The hill in question? A road bridge. Hills are subjective. One person's 'pleasantly undulating' is another person's Everest. But we bring you some races that are definitely hilly. In fact, they're uphill only races.
UYN Mont Blanc Skyrace K2000. This race has a mind-boggling 2200m of ascent over just 11km and the finish is at 3466m. Because that doesn't sound hard enough runners have to don helmets for the last 200m of ascent and use fixed ropes. There's also a vertical kilometre and a kids' race, which would probably be enough for most of us. Natalie White ran the K2000 race this weekend and this is what she had to say about it:
"It was a fast and furious start on the road, then straight into a steep climb to the mid-station, where we collected helmets and grabbed a drink. Then it was a mega steep uphill on grass – steeper than I've ever done before – then poles away before a mega scramble with fixed ropes. By now I was feeling light-headed with the altitude! Next you headed up a ladder, where some men were ready to catch you, then lastly a run up the staircase to the highest point (3466m). Such an amazing concept. Fun in a weird way but so hard!"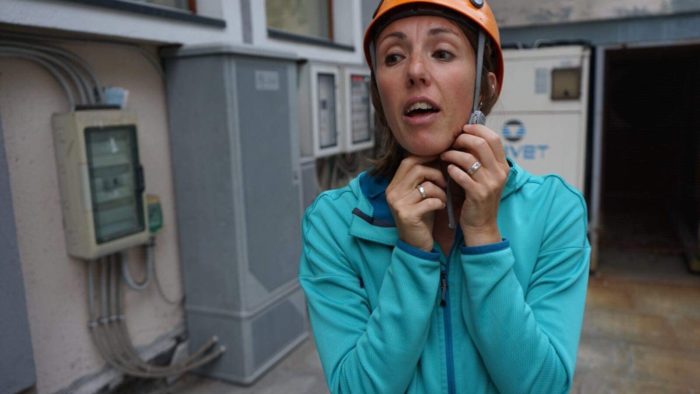 There are of course many uphill only races in the UK. Many fell races are uphill only and here's a few other suggestions:
Snowdon Twilight – an uphill only version of the International Snowdon Race.
Glencoe Mountain Uphill Running Race – 5k with 500m of ascent.
Salomon Mamores VK – billed as 'the UK's only vertical kilometre'.
An uphill only race could be something different to try, if you're feeling in a bit of a rut with your running. Or it could be a really good challenge to add to your running bucket list.
Header image (c) Robbie Britton