Have you got your ticket for the National Running Show in Birmingham yet? It's fast approaching – it takes place on the 25th and 26th of January 2020 at the NEC. There are obviously a whole load of exhibitors which you can geek out on, but we're particularly impressed with the speaker line-up this year.
The National Running Show has only been going for 3 years but it's grown and grown and now there really is something for every runner there. Whether it's athletics greats from the 80s and 90s, legends of the world of ultra running, or runners who've achieved incredible things, there are plenty of talks to keep you interested.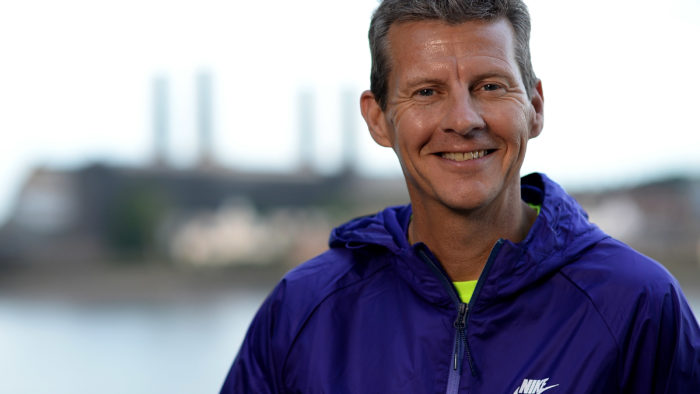 In the category of 'athletics greats' there's Linford Christie, Sally Gunnell, Steve Cram and Kriss Akabusi. Jo Pavey is also firmly in this category but she's not done yet, as she is going for an incredible 6th Olympics at the moment. All of those athletes must have incredible tales to tell, having been right at the top of their sport for many years.
From the world of ultra running there's James Elson, race director of Centurion Running, who's represented GB at 24 hour running and competed in (often winning) many ultras all over the world. He'll be talking about racing 100 milers and I can't think of anybody better qualified. He's also one of running's nicest and most modest men, so he's definitely worth listening to.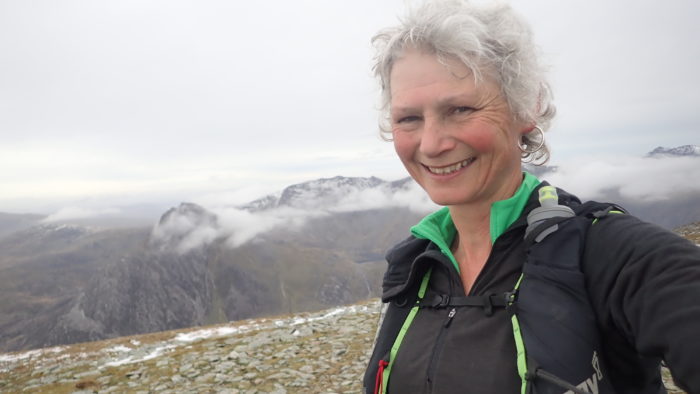 Nicky Spinks will be talking about some of her adventures in the world of ultra long running, as will Mimi Anderson. Between them Nicky and Mimi have held quite a few records for their incredible feats of endurance and will surely have some great things to say about the mental strength needed for running a long way. In a similar vein Rob Pope, who's run across America 5 times, should be interesting to listen to.
Lazarus Lake, evil genius behind the infamous Barkley Marathons, will be speaking, as will John Kelly, one of the few people to complete the Barkley and who recently attempted the 'Grand Round'.
Anna McNuff just finished her own incredible challenge – running all the way through Britain barefoot. She's always a great speaker so you can be sure that her talk is definitely going to be worth attending.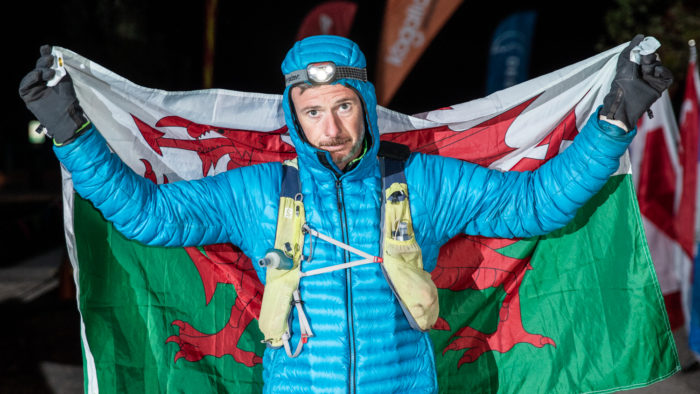 Other legends of ultra include 'ultramarathon man' Dean Karnazes, Rhys and Scott Jenkins, who undertake some of the toughest races in the world for charity, and Dan Lawson, who recently ran the Jordan Trail with Robbie Britton (they made a film about it), has been a long-time member of the GB 24 hour squad, and attempted JOGLE last year. Camille Herron, women's world 100 mile and 24 hour record holder, will also be speaking, as will Lowri Morgan, who's completed many ultra and multi-day adventures all over the world. Charlie Sproson, legend of Lake District running and race director of the Scafell Sky Race and Lake District Sky Ultra, will also be talking all things mountain running.
Lots of different aspects of running will be covered in the talks too, from strength and conditioning to returning from injury to mental health. One aspect which is very well covered is nutrition, with Renee McGregor, Alex Cook and Anita Bean all doing talks. So if you're interested in how best to fuel your running and recovery then there should be plenty of interest there.
You can get your ticket for the National Running Show at www.nationalrunningshowbirmingham.com/. It could be just what you need to kickstart your 2020 running.