Mathieu Delpeuch has explained the decision to race at the UTMB CCC this month after his podium finish behind Tom Evans at Ultra-Trail Snowdonia (UTS) boosted his confidence.
The French runner took second in the UTS 50K in May, and has since added another positive UTMB World Series result to his 2023 record by picking up fifth at Lavaredo Ultra Trail 80K.
Delpeuch, a podium finisher at Transgrancanaria last year, was full of praise for Evans after UTS and has now reiterated how coming in behind the esteemed British runner, who is taking on this year's Ultra Trail du Mont Blanc (UTMB), was a defining moment.
"New beginning"
"This year's UTS was a bit like a new beginning for me," he said in an interview with UTMB. "Even if there's still a lot to work on, this return to an international podium confirmed my decision to give myself the means to reach the highest level by devoting myself 100% to trail running.
"I worked very hard in 2022 to overcome the difficulties and finish my engineering studies.
"Finally sharing a podium with Tom Evans, one of the athletes who inspires me most, shows me that I'm heading in the right direction."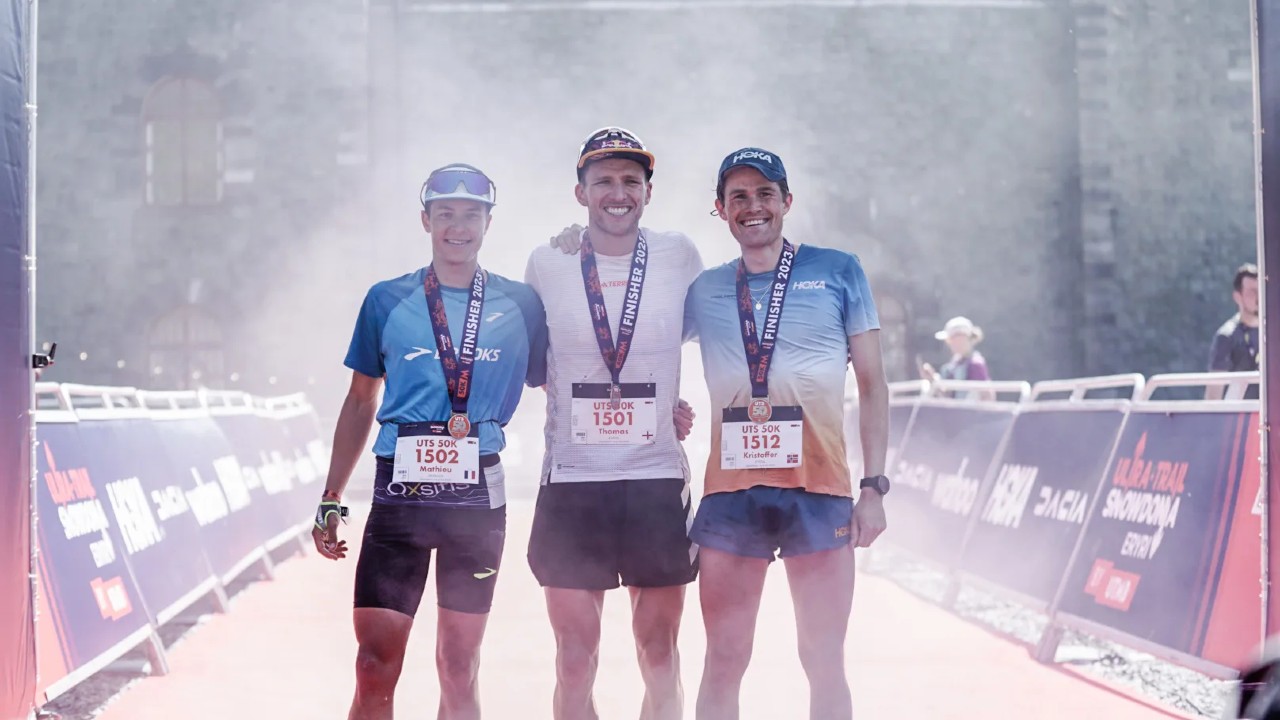 Delpeuch comes into the UTMB CCC with experience of other races at the iconic trail running festival, having won the 2016 Youth Chamonix Courmayeur (UTMB YCC) and completed the UTMB OCC in 2019 and 2021.
He says now is the perfect time to take on the 100km CCC event, which is some 45km longer than the OCC race, as he eagerly awaits a return to Chamonix.
"At the end of August, I want to measure myself against the best athletes in the world, and I think the CCC is without a doubt the 100km race with the greatest density," he added.
"All this is in an exceptional setting, so being there at the start line seems like a no-brainer.
"I think you have to experience the final stretch through Chamonix to understand what attracts athletes so much."
Raised on the trails
In the interview with UTMB, Delpeuch also touched on the 'why' behind his trail running endeavours, with his upbringing in the Auvergne-Rhône-Alpes region of France setting the foundations for his excellence in the sport.
"When I was 13 or 14, I started doing little races around my home in the Cantal region to keep up with my father and brother," he recalled.
"Back home, in Saint-Flour, there's no athletics track and even less flat ground.
"So, naturally, I found myself running nature races on the local trails. I got a taste for it because I loved being outdoors, but also because of the competitive spirit and the desire to outdo myself with each new race and little Auvergne trail.
"I was also lucky enough to be taken by my parents to the major alpine events where my passion for trail running and Ultra was awakened."