Ruth Croft is one of the leading contenders for the women's 2023 Ultra Trail du Mont Blanc (UTMB) title despite being a debutant at the iconic race.
The New Zealander is the #2 ranked runner in the women's field following her victory at Western States last year and wins in the other UTMB World Series Finals races – the CCC (2015) and OCC (2018 and 2019).
Croft boasts an eye-catching record, having also finished on the Western States podium in 2021, won the Tarawera Ultramarathon 60km and 102km – the latter in a record time in 2021 – and taken third at Zegama-Aizkorri in 2018.
CCC experience
She says that her UTMB dream began to manifest itself when she took on the shorter CCC race for the first time in 2015, though it would be almost a decade later that it would become a reality.
"I'm excited, and I have been told that it is just like one big hike with lots of picnics along the way, so what's not to love? " she said.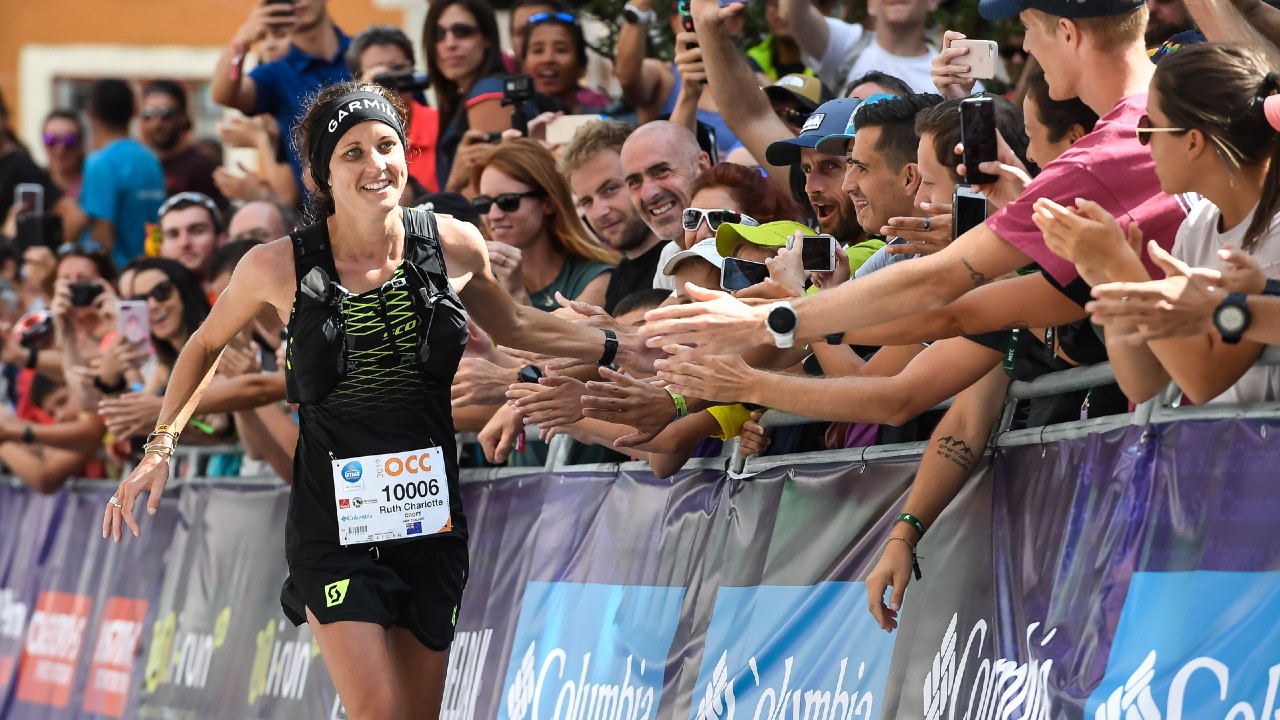 "I came over to Europe at the end of April and I have done a few low-key races in the build-up.
"I competed in Europe for the first time at CCC in 2015 and from then I always knew I wanted to do UTMB, but it has been an eight-year journey to get here."
100-mile shift
Croft largely focused on 50K category races when she was starting out in trail running, but proved a success when she dabbled in 100M races, finishing second at Lavaredo Ultra Trail in 2017.
Her Western States performances enhanced her reputation – and interest – in the 100-mile distance, and she will be going beyond that marker at the 105-mile UTMB, which she underlined as the pinnacle of training.
"Earlier on in my career I felt I needed to get more experience on the sub ultra, plus I really enjoyed those distances," she explained.
"It has only been the last few years that I have been intrigued and motivated by 100-milers. UTMB is going into the unknown for me but that's what is exciting.
"They say UTMB is the Superbowl for trail runners.
"UTMB always brings together a really competitive field."
Winning an afterthought
Croft, who is up against the likes of Courtney Dauwalter, Transvulcania La Palma Island winner Martina Valmassoi and CCC course record holder Blandine L'Hirondel at UTMB, says winning is not her target and that she is instead focusing on her own race.
"I'd be stoked (to win) but in saying that I'm not going into the race even thinking about that," she insisted. "I think if you start mentally focusing on solely winning then you become outcome dependent.
"Success to me is executing my game plan as best as possible, which means managing myself well and not getting caught up in what any other women are doing."
Pacing key
Croft hopes that if she is able to manage her pace as she as planned, she will be in contention with the frontrunners at the finish on Saturday afternoon.
"It's very different to shorter races where you always want to maintain contact with the leaders.
"I believe doing well at UTMB comes down to pacing.
"My goal is to execute my race plan as best as possible, and I hope that can put me up the top of the field."
The UTMB starts at 18:00 (local time) on Friday 1 September and you can follow all the action with RUN247.