Looking for picturesque parkruns? So many of us runners do parkrun on a regular basis now. Some are flatter and quicker than others, some are conveniently close to our house and some are just plain beautiful and worth travelling to. We bring you our Run247 top 5 of the most picturesque UK parkruns (in no particular order).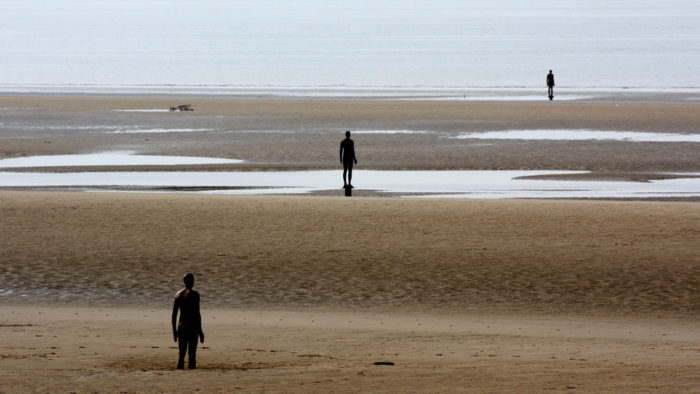 Crosby parkrun, Merseyside
Before I did Crosby parkrun I had only done fairly, let's say, 'functional' parkruns. They were in a park, they were nice enough, but the main point of them was to run 5k and hang out with nice people.
However, Crosby opened my eyes to parkrun tourism because of two wow factors. Firstly, it's run along the seafront, which is just beautiful on a nice summer's day, can be brutal on a windy, cold December Saturday morning, but it's always spectacular. Secondly, it's a stretch of beach which is famous for Antony Gormley's 'Another Place' sculptures, 100 cast iron statues staring out to sea, spread all along the beach.
It's an amazing place to visit at any time, but on a Saturday morning it makes an exceptionally picturesque parkrun location.
Fountains Abbey parkrun, Yorkshire
Fountains Abbey parkrun, or as Sue Henderson calls it 'Fabbey parkun'. Fountains Abbey is near Ripon and is a ruined Cistercian monastery. Sue says 'I think what made it stand out was that you didn't really see the iconic ruins until after the start so that you came up on them rather than seeing them from the off. It is set in some amazing gardens and you run round a lake. It would definitely be my top picturesque parkrun'.
Sue adds 'as it's a historic UK property it has an amazing tea room for post parkrun refreshments!'. Because at least 50% of parkrun is about the tea and cake afterwards, right?
Moors Valley parkrun, Hampshire
Sue Powell explains what makes Moors Valley parkrun special:  'it is set in Moors Valley Country Park and Forest, and is a lovely run through woodland and around a lake.
I completed this parkrun in September 2017, on a gorgeous morning, where it started off a little foggy, but this soon cleared and the sunlight through the trees was beautiful. It is relatively flat, but there are points on the course which are out and back, so you have an opportunity to see other runners. It is a pretty route in a gorgeous setting.
There is a good café on site, and places where you can sit to enjoy tea and cake after the run. It's near the New Forest so there is plenty to do in the vicinity. Definitely one that I would like to go back to!'
Penrose parkrun, Cornwall
Penrose parkrun takes place in the National Trust Penrose Estate and it has it all – woods, a lake and even a glimpse of Looe Pool, rumoured home of Excalibur.
Lisa Martin explains what she loves about it: 'fast as all on tarmac, an out-and-back course so great for encouraging and seeing other runners on route and you can also race your watch to try and run a faster second half.  It's a lovely location to visit, a National Trust property and land, there's access to beautiful walks out to Porthleven and other areas and a large free car park.
The start is very close to the boating lake in Helston which also has a great lakeside cafe serving treats for after parkrun (proper coffee, good selection of cake, bacon baps, sausage rolls etc), and a well equipped playground next to it.'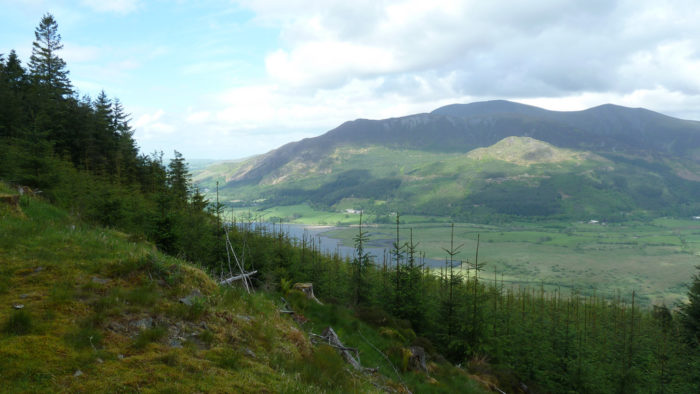 Whinlatter Forest parkrun, Lake District
Not only does this parkrun take place in the beautiful surroundings of Whinlatter, 'England's only true mountain forest', it also lays claim to the title of the UK's hilliest parkrun! With 674 feet of ascent over 5k this probably isn't a course for a parkrun PB, it's more about enjoying the undulation.
With miles of walking trails, activities for the kids and stunning views (including, yes, some lakes) this parkrun could easily turn into a day out. And, I hope it goes without saying, there's a lovely cafe for post-run refreshment.