Kilian Jornet has dominated several races throughout his career and Hardrock 100 is one of the many where he has left a significant impression.
The Spaniard, widely regarded as mountain running's GOAT (Greatest Of All Time), has triumphed five times at the iconic 102.5-mile race in the San Juan Mountains in Colorado, USA.
Jornet is the joint-most successful runner in Hardrock 100 history – which dates back to 1992 – alongside Karl Meltzer and Betsy Kalmeyer. He has won the race each time he has entered, with his first triumph coming in 2014.
Four-time Ultra-Trail du Mont-Blanc (UTMB) winner Jornet also holds the course record at Hardrock 100, completing the clockwise route in 21:36:24 last year.
Having been raised in the Spanish Pyrenees, Jornet has thrived at high-altitude races, and that ability has been apparent at Hardrock 100, which features a total elevation gain of 33,195ft and boasts a highest point of 4,048ft.
Instant impact
Jornet debuted at Hardrock 100 almost a decade ago, coming into the race off the back of wins at Zegama-Aizkorri and Marathon du Mont-Blanc in the two months prior.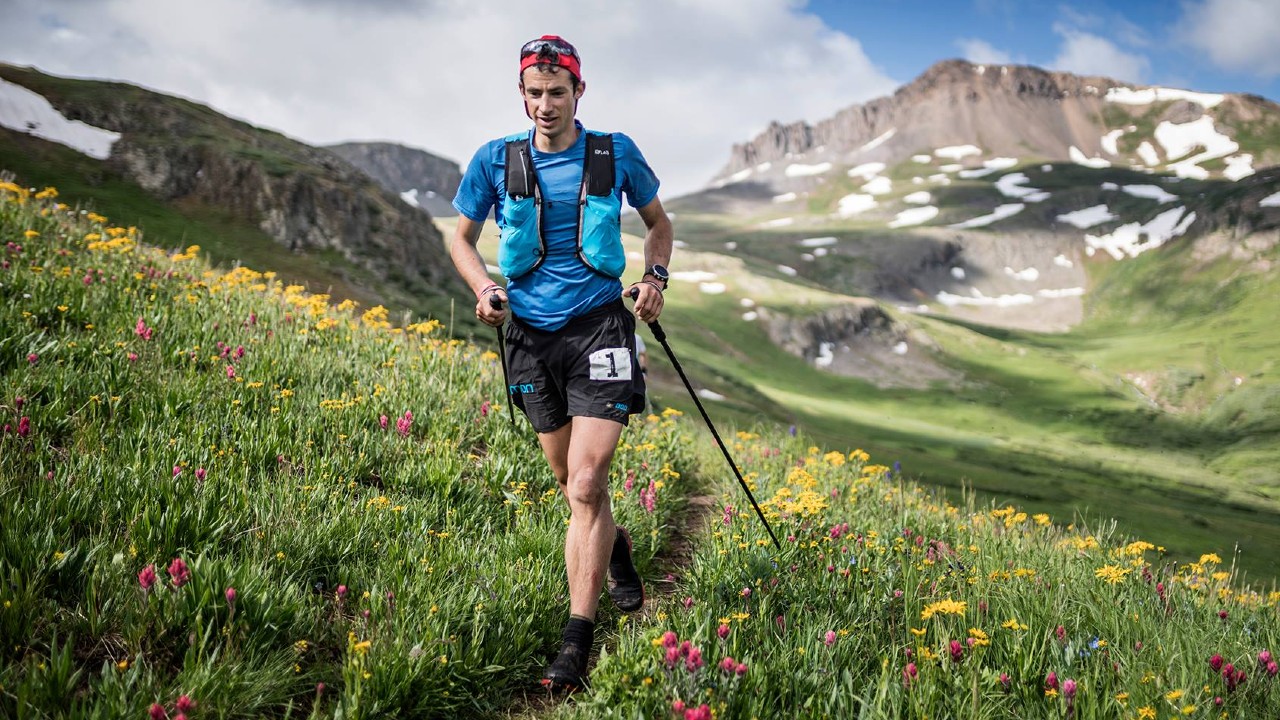 He would lay down an instant marker as he romped to victory in a clockwise-record time of 22:41:00, finishing nearly two and a half hours clear of France's Julien Chorier, the 2011 winner.
It was the first time a runner had managed sub-23 hours at Hardrock 100, with USA's Kyle Skaggs having recorded the previous best of 23:23:10 in 2008.
The next year, Jornet claimed victory again – this time more than two hours ahead of USA's Mike Foote – eclipsing the counter-clockwise course record on that occasion. He clocked 23:28:00, shaving just under an hour off Frenchman Sebastien Chaigneau's 2013 effort.
He made it three in a row in 2016, sharing the title with Jason Schlarb after an incredible duel with the American. Having worked together and battled for hours, the pair agreed to finish together, coming home in 22:58:28.
Dislocated shoulder
2017 would bring a fourth successive Hardrock 100 victory for Jornet, but it was far from straightforward as he took a fall and suffered a dislocated shoulder around 14 miles into the race.
He powered on regardless, popping his joint back into place before medics wrapped his damaged limb in a sling later on in the day.
Incredibly, despite being forced to use a single trekking pole and facing a vicious hail storm, Jornet clinched the win again as he finished in 24:32:20, 23 minutes clear of Foote.
Record obliterated
Jornet didn't race at Hardrock 100 for five years after his four back-to-back victories, and France's Francois D'Haene beat both his overall and counterclockwise records when he put up a staggering 21:45:50 in 2021.
But a sensational return came last year as Jornet improved the record further, finishing in 21:36:24 and overcoming second-place D'Haene by around 15 minutes.
Weird and wonderful
Jornet has often spoken of his affection for Hardrock 100, hailing its remarkable setting and quirky traditions, a trait shared with some of the world's craziest ultramarathons.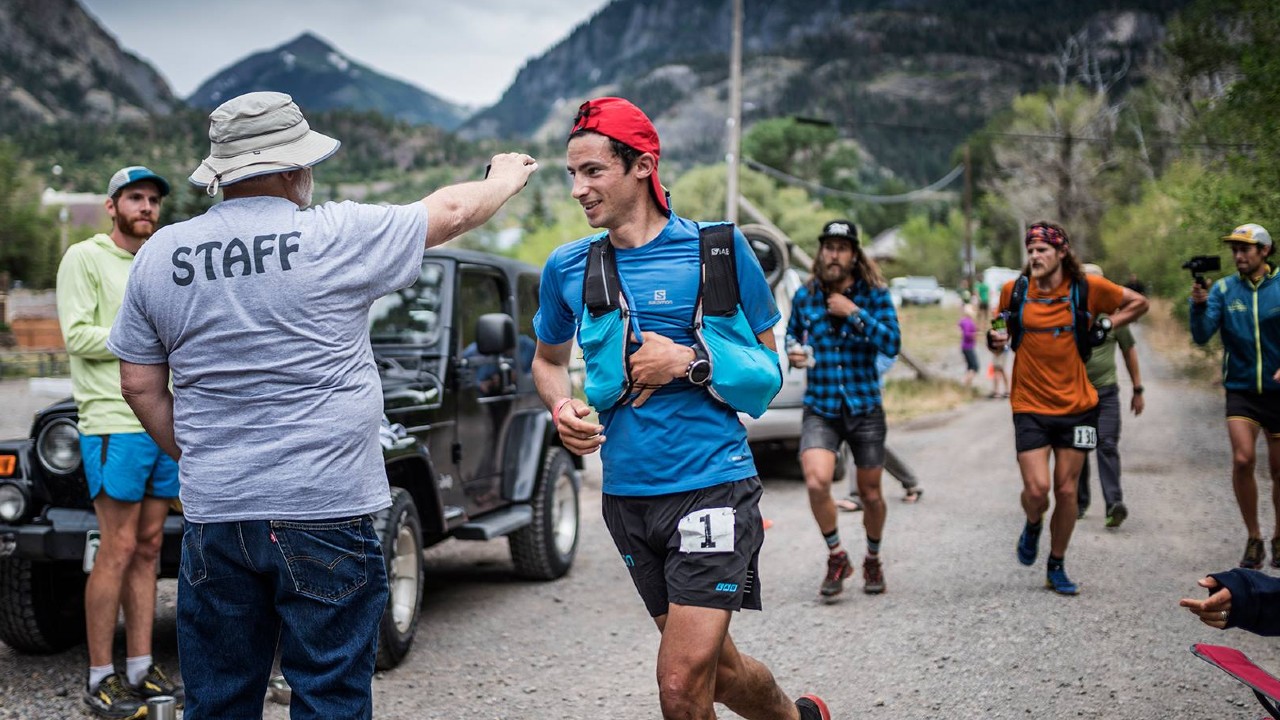 To complete the event, runners are required to 'kiss the Hardrock', a picture of a ram's head painted on a large block of stone mining debris – a nod to the origins of the race.
"Leaving a rock with a mountain goat painted on it, to run around the San Juan mountains with a bunch of other runners, aiming to get back to that rock to give it a kiss," Jornet wrote in an Instagram post.
"Ultra running can be as weird as beautiful and I love it!"
The Rocky Mountains provide a stunning landscape for Hardrock 100, and Jornet, who is dedicated to environmental sustainability, has spoken of his affection for the area and the people who make the race possible.
"The wilderness and landscapes of San Juan Mountains are so breathtaking," he added in another post. "I feel so fortunate to know this part of the world.
"The race is attractive because of its beautiful landscapes and the hardness of the challenge – high elevation, several times above 4,000m, the route often on steep narrow trails.
"What makes one want to come back it's its community. The volunteers, the crewing and pacers, the people doing trail work, and the runners celebrating together the love for trail running and this mountains."
Jornet won at the Isfjorden Skyrace last month but won't be running at the 2023 Hardrock 100. As revealed in March, he will next be in action at next month's Sierre-Zinal in the Swiss Alps.
There will, however, be another record-holder at Hardrock 100 as Courtney Dauwalter, who broke the women's record last year, targets a historic Western States-Hardrock 100 double and looks to see off the likes of talented first-timer Annie Hughes.