Daniel Jones has enjoyed the best running year of his life and will be completing a remarkable rise when he toes the start line at the 2023 Ultra Trail du Mont Blanc (UTMB).
Despite limited elite-level experience compared to the top contenders, the New Zealander comes into the iconic Chamonix race with aspirations of finishing inside the top 10.
Jones came into 2023 with a handful of shorter distance titles and podiums to his name – both domestically and in the USA – but is now inside the top 25 ranked runners at UTMB.
His reputation burgeoned thanks to victory at the Tarawera Ultramarathon by UTMB 102km (TUM102) in February, and was further boosted by a fifth-place finish at Western States in June – a 100-mile race that underlines his potential at UTMB.
Those results came either side of second place at another New Zealand event, 3 Peaks Mountain Race 55km, as Jones hit the form of his life.
Electric atmosphere
Like thousands of runners, he is relishing the festival atmosphere at the UTMB World Series Finals: "UTMB is pretty much a gathering of the most passionate outdoors people in the world. There are multiple events covering distances from 15km to 300km.
"With 2,500 athletes per race, the town of Chamonix is jam packed for a week-long festival where there is a race starting and finishing most days.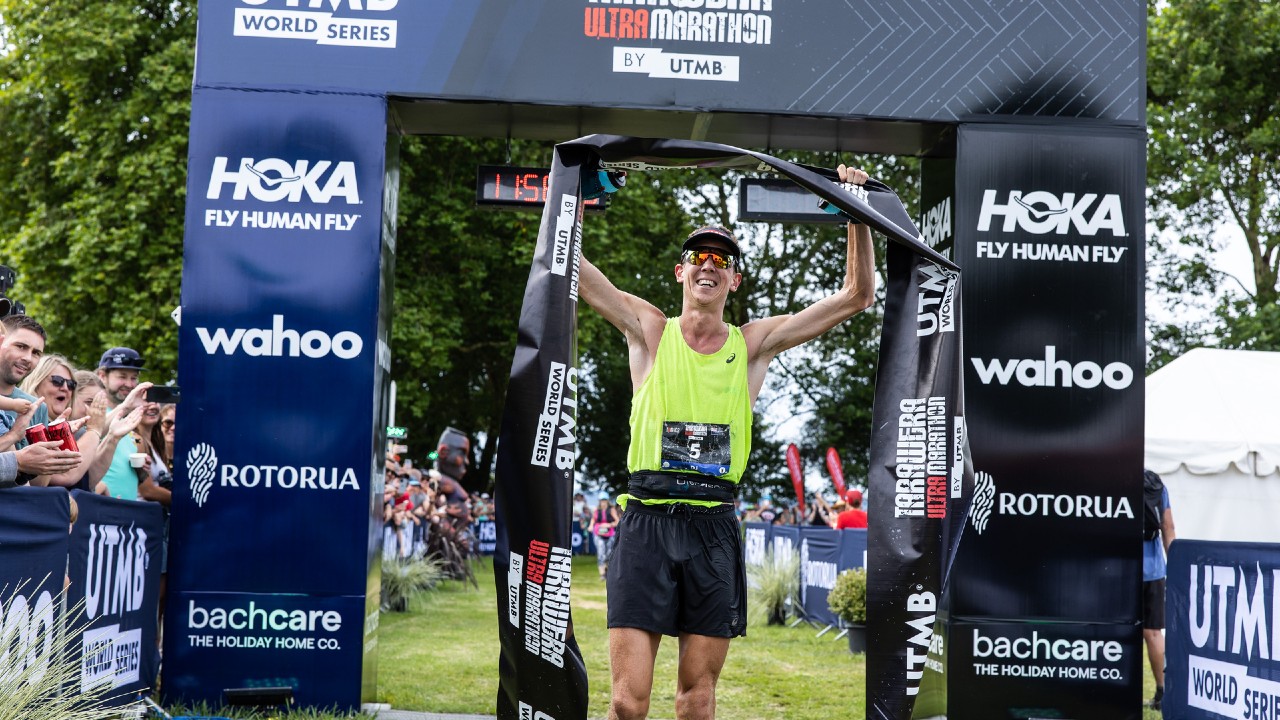 "The atmosphere is electric where everyone is celebrated whether an elite finisher or someone ticking off their own goals."
On top form
Jones may be in uncharted territory at UTMB, but he is brimming with confidence after his Western States performance, which saw him finish just 13 minutes off the podium.
"For me this (UTMB) is amazing," he added. "I've really had the best year of running in my life, with a win at TUM102, fifth at Western States and now getting to be here and experience the mecca of ultrarunning.
"Western States gave me confidence.
"It solidified my thinking that I can mix it with the best in the world and as long as my body has recovered, I will be up there on race day.
"A successful race would be starting at a comfortable, conservative effort. Hopefully, this will allow me to finish strong, where I can push through to a top 10 performance."
"Biggest ultra in the world"
However, Jones acknowledged that the UTMB offers a vastly different test to Western States, given it features 10,000m ascent through the Alps – almost double that of the California race.
He is in good company when it comes to running both Western States and UTMB this year, with the likes of Tom Evans and Courtney Dauwalter also attempting the feat.
"UTMB is a completely different ultra than Western States," he noted. "Learning how to use poles, getting used to the massive ascents and descents have all been part of a big learning curve.
"That being said, all these differences combine to being something that's a bit out of my wheelhouse, but this is the biggest ultra in the world and I look forward to the challenge."
The UTMB starts at 18:00 (local time) on Friday 1 September and you can follow all the action with RUN247.