2022 Ultra Trail du Mont Blanc (UTMB) winner Katie Schide says she is revelling in the festival atmosphere in Chamonix as this year's UTMB World Series Finals edge ever closer.
The American runner recently confirmed she will return to trail running's most esteemed festival in 2023, but won't defend her title in the flagship race.
Schide, who was fueled by "magic cheese" as she beat Canada's Marianne Hogan by over an hour and 15 minutes in last year's UMTB, will instead run in the 55km OCC event.
The decision comes after she finished second behind Courtney Dauwalter at Western States in June, following up on her victories at Trail Des Balcons d'Azur and EcoTrail Paris 80km earlier this year.
"We love being here"
With less than a fortnight until the UTMB World Series Finals kick off, Schide, like swarms of other runners, has set up her training base in the Auvergne-Rhône-Alpes region.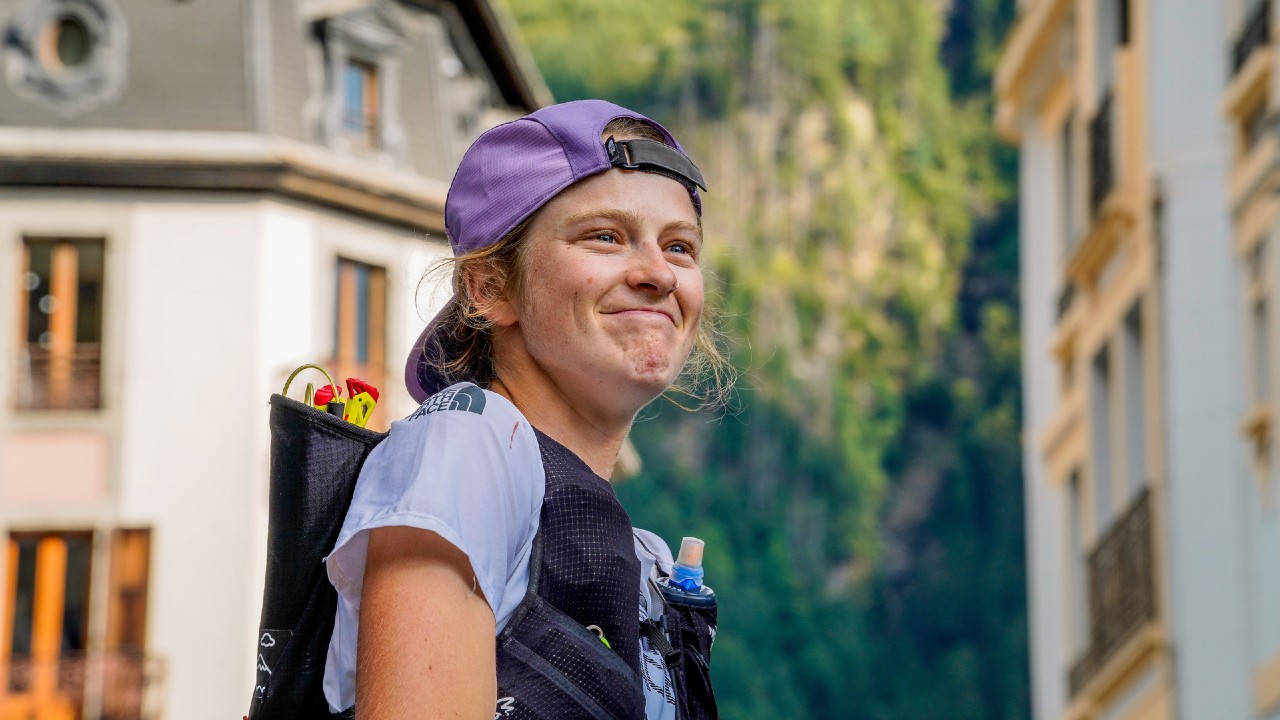 She says she is savouring the pre-race hubbub of UTMB, safe in the knowledge that she will be largely out on her own when the OCC gets underway.
"Already halfway through our long stay on the outskirts of ChamCity," she wrote on Instagram.
"The buzz of runners grows greater by the day, the trails are crowded, and the lines for ice cream are infinite.
"It feels easy to complain. Except then I remember that I'm here too.
"And we're all here because we love being here – some of us on a family vacation or a big hiking trip with friends, others preparing for a certain race that's only 3 weeks away.
"So for now, I'm all in for soaking up this summer energy, celebrating the fact that so many people are choosing to spend their free time outside, and knowing I'll be back in the silence of the Mercantour soon enough.
"Ohlala les traileurs!… Oui oui c'est moi.
OCC test
A stacked women's OCC field awaits Schide as she goes up against a pair of talented compatriots in this year's Tarawera Ultramarathon TUM50 champion Allie McLaughlin and the 2022 Broken Arrow Skyrace winner Jennifer Lichter.
New Zealand's Caitlin Fielder, who was second at Zegama-Aizkorri in May, is another leading contender, as is China's Miao Yao, this year's Ultra-Trail Ninghai by UTMB winner.