Tom Evans will deploy every ounce of his physical capacity when he runs in the 2023 Ultra Trail du Mont Blanc (UTMB).
The iconic Chamonix race rounds off the British runner's season, meaning he has no intention to keep anything in reserve for after the 170km haul is done.
Evans has enjoyed a superb 2023, clinching a "dream" Western States victory in June after a dominant win in the Ultra-Trail Snowdonia by UTMB 50K and a podium at the Black Canyon Ultras 100K earlier in the year.
The former Army captain made a last-minute decision to opt in for UTMB and now has the chance to improve on his third place at the 2022 race.
UTMB gamble
But so soon after his 100-mile success at the Western States, there remains some doubts over whether he will be in prime condition to compete for victory among an all-star field at the UTMB World Series Finals.
"Physically there are some question marks, as there are for every race you go in to because you can't train for a 100-mile race," he told RUN247.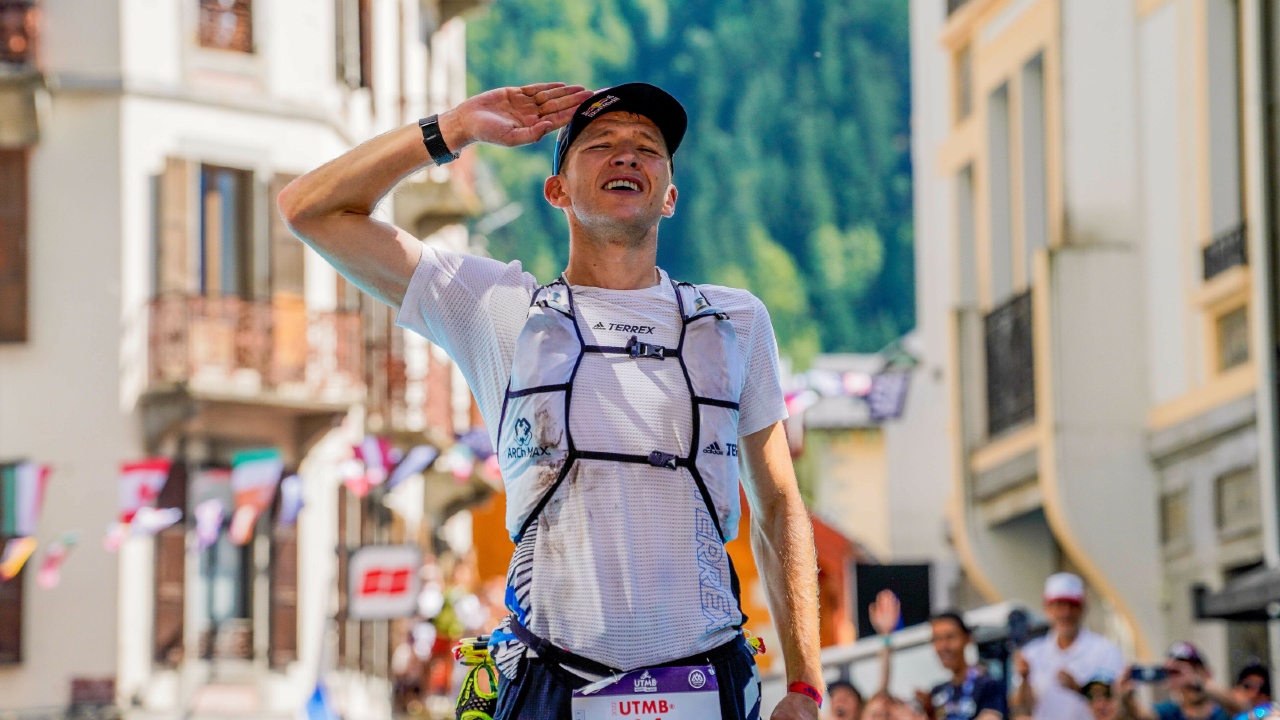 "It's not like a marathon where you go and do 20 miles at marathon pace and you know you will be able to hold on for the last 10k.
"This is so different, so I think the first 10 hours the legs will take care of themselves after that the mind is going to switch on.
"I'm really excited to be here. It wasn't on the plan originally.
"My season ends on Sunday, I'm not going to be running in big mountains for a while.
"I'm really looking forward to going out there and having fun. The one thing that I can guarantee is that I am going to empty the tank both mentally and physically and at the point when I can't go any further I hope I'm in Chamonix.
"Western States was my big focus for the year and it was incredible for me to be able tick that off, it's been a real trail running dream and a real goal of mine and to be only 24/48 hours away from starting one of my favourite races in the world is incredibly exciting."
Evans acknowledges the risk he is taking by pushing his body into a second 100-mile race in three months, but insisted that he wanted to be in with a chance at the very least.
"The only guarantee in this sport is that if you are not on the start line you can't win," he said. "By being there you are giving yourself a chance.
"Lots of people want to win this race but only one person can win so there are far more people going to be disappointed than happy."
Varied training
With the UTMB featuring almost double the elevation gain of Western States, the race requires completely different preparation and Evans has needed to adapt quickly in the short time he has had since his triumph in California.
"Training for Western States is very basic, you don't need lots of skills, whereas running in the mountains you need lots of skills," he explained.
"After Western States, it was just building and improving on those skills – using poles again on long climbs. My first training block was in the UK and I used the treadmill a lot and I used Zwift a lot.
"I have a great home gym set-up. I have an altitude set-up so I can simulate altitude. I did the final month before the UTMB in Tignes (just above Val-d'Isere).
"I don't think you win a race like UTMB in the six weeks before it, I think you win a race like UTMB in the six months before it. I think it's really important to go into these races feeling mentally fresh.
"I'm incredibly excited to be here. I can't do much about the legs now but mentally I feel I am in a really good place and I am super-excited."
Mental edge
After Adidas Terrex recently introduced a psychologist for their athletes, Evans also touched on how vital the mental aspect of running is, particularly at an event like UTMB.
"I've had a sports psychologist for the last 3-4 years," he added. "It's nice to see that teams are following my lead. I think its really important.
"Trail running is 30% physical and 70% mental and if you can take care of that mental aspect its really important.
"It's similar to a physio.
"I'd rather see a physio regularly and not actually need to see a physio and it's the same with a psychologist.
"I would rather work with them regularly than have things spiralling out of control. I now know what I need to do. I've got the procedures that I need to go through before the race and getting into the right mind set."
The UTMB starts at 18:00 (local time) on Friday 1 September and you can follow all the action with RUN247.