Every year we say that the line-up of elites for the UTMB races is the best ever and every year it's true! We take a look at who's taking part in the 2019 races.
PTL
We wouldn't normally preview the PTL (a 300km self-supported route with 25,000m of ascent) but this year there's a team that's well worth watching. Jasmin Paris, Konrad Rawlik and Jim Mann will take on this monster, which must be completed in a team of 2 or 3. You'd have to fancy them for something like that really, wouldn't you? It's a bit hillier than the Pennine Way, but it's got their names written all over it.
TDS
There's a really interesting line-up this year and with it being a new course and a slight unknown it's hard to say who the favourites are. The one big favourite was Tom Evans, after winning the CCC last year and finishing in 3rdat Western States this year in what was his first 100 miler. However, he's now decided not to race as he backed off training to recover after Western States and didn't want to rush into another big race. He will be back next year!
The key competition may come from Dmitry Mityaev (second in Transvulcania this year and third in last year's TDS), Ludovic Pommeret (third in the 2017 CCC), Pablo Villa Gonzales (second at this year's Transgrancanaria and DNFd the TDS last year so may have unfinished business), and Tofol Castaner (won the CCC in 2012, 2nd at 2014 UTMB and 4th at last year's TDS).
The women's race should also be really interesting. Audrey Tanguy will be back to defend her title from last year and she seems to be in form as she finished second at Lavaredo this year. But, the runner who beat her at Lavaredo – Kathrin Gotz – will also be there! She also won the Eiger 101 a couple of weeks ago and she too DNFd last year's TDS and could have a score to settle. Hillary Allen will also be running, and it'll be great to see how she does. Having successfully come back from her horrific injuries at Tromso in 2017, she then suffered another setback with a broken ankle at the start of this year. But she's such a tough competitor, proven by the face she just went back to race Tromso, and could well be up there.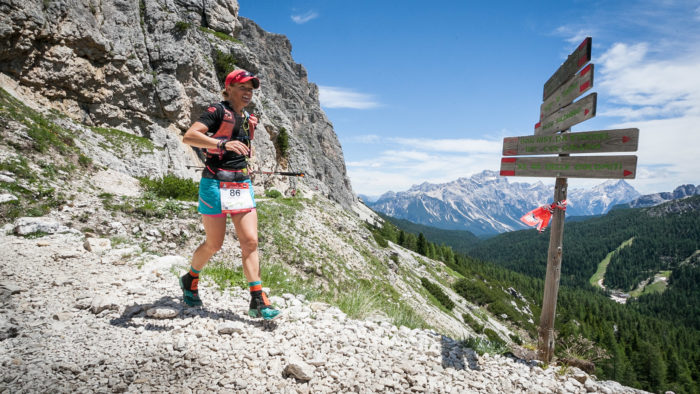 A runner to watch in the women's race is New Zealand born but GB dwelling Sophie Grant, who through the mathematical vagaries of ITRA points isn't listed as an elite, but is a 5 time finisher of the UTMB, usually hovering close to the top 10. In recent months she's finished 9th at Lavaredo and won the Lakes Sky Ultra for the second year in a row. The other British female runner to watch is Anna Troup, who just won the Lakeland 100 and has run the TDS and UTMB before.
The TDS has steadily grown in popularity over the years and the new extended route could entice more runners looking to take on a big adventure. Find out more about the race HERE and follow it live from 4am on Wednesday 28th August HERE.
OCC
The OCC is the fast and furious race of the UTMB and we're just going to give it a fast and furious review because there's so much to say about the other races this year! Last year's women's winner, Ruth Croft, is back and she's having a great year. She finished 2nd in this year's Trail World Championships and 4th at Sierre Zinal. Azara Garcia de los Salmones is going into the race with a win at Penyagolosa (MiM) this year and Festival des Templiers last year. Sheila Aviles Castano has been really successful in skyrunning and it'll be interesting to see how she gets on here. Brit Holly Rush has finished in the top 10 in the CCC twice and has been running some fast road marathons lately, so could be one to watch.
The men's race is incredibly deep with runners like Stian Angermund-Vik, the Norwegian skyrunner, Nicolas Martin, 7th last year and previous 3rd place finisher at the CCC, and Thibaut Baronian, who's finished 2nd and 3rd at the OCC in recent years. Another one to watch will be Chris Mocko, an exciting runner from the US with a string of wins at the 50 mile distance. The men's race is wide open and should be exciting.
Find out more about the OCC HERE and follow it live from 8.15am on Thursday 29th August HERE.
CCC
Memorably we had a British winner last year in the men's race – Tom Evans. He isn't returning to defend it this year (he was planning to run the TDS but decided against it in the end). But the competition in both fields this year should be pretty exciting.
The women's race in particular this year is absolutely stacked! There are some really strong women from the US, including Brittany Peterson, who just finished 2nd in Western States, Keely Henninger, who was 4th at the CCC last year and Kelly Woolf, who won Lavaredo last year and was 5th at last year's CCC (and is still only 25!). This year's Penyagolosa winner Gemma Arenas of Spain will be competing, as will Lucy Bartholomew of Australia, who was 3rd at last year's Western States and recently finished 2nd at Ultra Trail Australia. Emile Forsberg is also continuing her return after having a baby and it'll be great to see her back.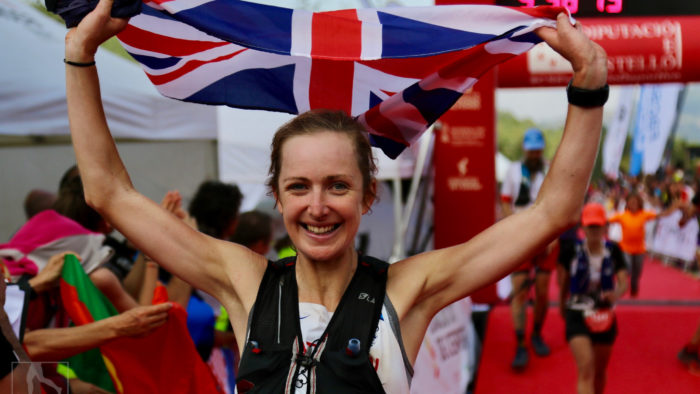 There are a couple of British women to watch in the CCC too. Holly Page is returning from injury but in recent weeks has finished 2nd at the Hamperokken Skyrace and 8th at Sierre Zinal. It'll be really interesting to see how she gets on at her first CCC. Anna-Marie Watson is also running and she already has a number of Ultra Trail World Tour top 10 finishes to her name, including a win at Oman by UTMB and a 7th place at the UTMB. She recently finished 8th at Lavaredo, so should be one to watch.
The men's race has some really strong US runners too, such as Cody Reed, who's one of the Coconino Cowboys and finished 2nd at Tarawera this year and top 10 at Western States last year, and Mario Mendoza, who was 6th at the World Trail Champs last year. Luis Alberto Hernando must be favourite, having finished on pretty much every podium there is. Marco de Gasperi was 4th last year – can he improve on that this year? Cristofer Clemente has a long string of consistent results to his name, including a 3rd at Transgrancanaria this year and a 2nd place at the Trail World Champs last year. And Jia-Shing Shen will definitely be one to watch after just placing 2nd at Lavaredo and winning the Hong Kong 100 earlier this year.
The depth in the women's and men's fields this year is incredible, so it's going to be a very exciting year for the CCC.
See our full guide to the race HERE and the official CCC page HERE.
Follow all the excitement on race day HERE from 9am on Friday August 30th.
UTMB
In the women's race we've got a returning (two-time) champion in Rory Bosio. She hasn't taken on the UTMB since 2016 but she was 2nd in the TDS last year and it will be really exciting to see how she does. There's also Mimmi Kotka, who has won the TDS and the CCC, though her UTMB race didn't go to plan last year. But she's back and is bound to be a very tough competitor. There's also Andrea Huser, who has won the TDS and finished 2nd in the UTMB twice.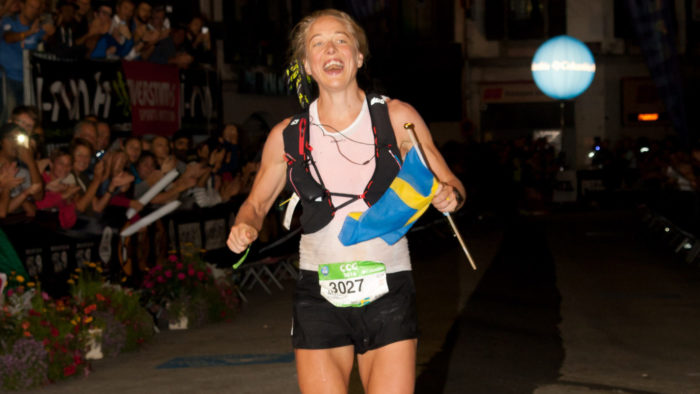 A really exciting newcomer to the race this year is Courtney Dauwalter. Having won Western States and pretty much everything else she's entered (including Big's Backyard Ultra and Tahoe 200) how will she fare at UTMB? This year has been slightly mixed in that she won MIUT but had to DNF Western States due to injury.
Brit Beth Pascall will definitely be one to watch this year, having just finished 4th at Western States and finishing in the same place at UTMB last year. She's shown that she can take on the best in the world and is definitely on a roll at the moment. The other British woman to watch is Jo Meek. Jo finished 2nd in the CCC in 2016 and will be keen to improve on a disappointing UTMB last year. She's had a great string of results recently.
There's huge depth in the women's field as ever with Miao Yao, Katie Schide, Kaci Lickteig and Maite Maoira, to name but a few more of the elites.
The men's race is also going to be really exciting to follow. Having won the CCC in 2017, Hayden Hawks is taking on his first UTMB. Having lived out in France for extended periods in the last few years he's really familiar with the course and it'll be interesting to see how he gets on. Tim Tollefson is back, having finished 3rd twice in the race and he just won Lavaredo. Zach Miller is also back this year after his DNF at UTMB last year. Could we see the first US winner in 2019?
Xavier Thevenard will undoubtedly want to add to his collection of 3 wins at UTMB (plus 1 in the TDS, CCC and OCC). He'll face still competition from Pau Capell, who's won Transgrancanaria and the Mozart 100 already this year. Mi Qi and Javi Dominguez should also make it pretty interesting.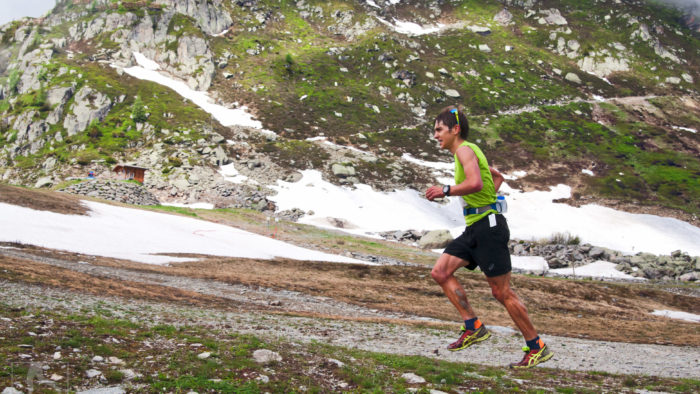 There's a very strong contingent of British men in the race again this year. Tom Owens is always a strong competitor and it'll be great to see how he fares at a 100 miler. Paul Giblin is a previous top 20 UTMB finisher and he's had a couple of top 10 finishes at Western States. US-based Brit Ian Sharman has famously had 9 top 10 finishes at Western States, as well as being a former winner of Leadville, Rocky Raccoon and many other 100 milers. As far as I'm aware this is his first UTMB and it's going to be fantastic to see how he fares.
Andy Symonds has one UTMB finish to his name, a top 20, as well as many great results at prestigious races in France and Italy, such as Trofeo Kima, Festival des Templiers and Lavaredo. He stands a great chance of being up there. Lastly, Harry Jones, who finished 8th at the CCC last year, is having a great year with top 10 finishes at Lavaredo, Penyagolosa (CSP) and Tarawera so far.