Jim Walmsley believes he is better placed than ever to challenge at the Ultra Trail du Mont Blanc (UTMB) as he takes on the iconic race for a fifth time this month.
The American is one of the most decorated athletes in trail running history, winning the Western States three times among a plethora of domestic titles.
Outside of the USA, Walmsley has won at Ultra-trail Cape Town and Madeira Island Ultra-Trail in recent years, and picked up a podium at Sierre-Zinal in 2019.
UTMB struggles
But such are the demands of UTMB, it has so far proved an elusive goal for Walmsley – he managed fifth in 2017 before DNFs in 2018 and 2021, and a highest-ever finish of fourth last year.
He admitted that his quads were "completely shot" in the latter stages of the 2022 race as Kilian Jornet took victory in a record time, but vowed to return in 2023 as a stronger runner.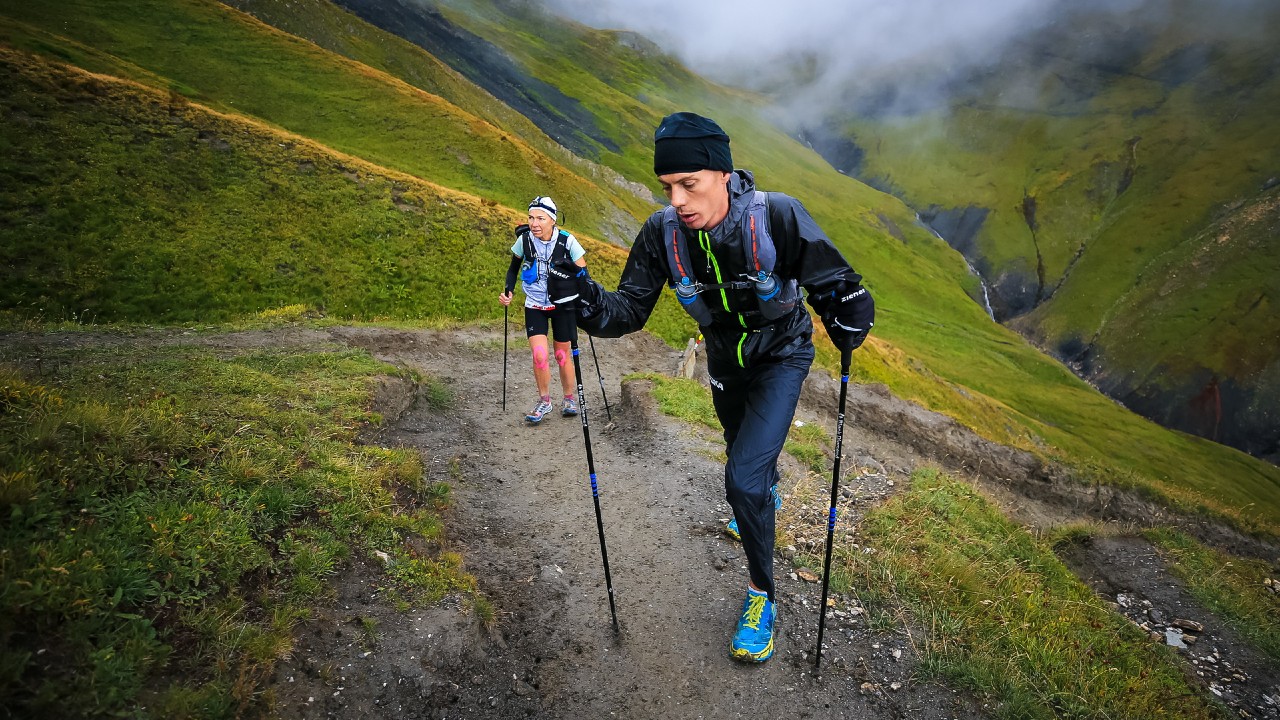 As he did in 2022, Walmsley has built his year around UTMB and has wins under his belt at Istria 100 by UTMB 100M – where he set a course record and booked his place at the UTMB World Series Finals – and Trail La Frison Roche 42km.
Despite missing the Ultra Trail World Championships in June and this year's Sierre-Zinal, he has seemingly shaken off an injury and is on the countdown to UTMB, posting "T-minus 19 days" on his Instagram on Sunday.
Speaking in a short documentary on Wahoo Fitness' YouTube channel, Walmsley admitted that despite producing his best ever UTMB finish last year, he fell short of his own expectations.
"I've had four attempts at getting to run UTMB," he noted. "I mean, without a doubt, fourth place feels unfulfilling.
"Last year, it was a lot to handle and this year it's most likely to all come together.
"Ultra running in general is completely reinforcing goals, indentity, goals, identity and the clarity that sport brings me. It refocuses you and re-centres yourself.
"Failure is okay. The current failure, the current fall is just one moment, so hit the stars at the end of the day."
Mental training
In another video, he reflected on the 2022 race further, explaining how the mental aspect is just as crucial as the physical if he is to improve his UTMB performances.
"In the last five, six hours of the race, I probably did a year's worth of thinking too," he added.
"The race [wasn't] what I had hoped it would be, especially during the majority of the race I believed that I was going to win.
"But the last 50km was maybe exactly what I needed to grow as an ultra athlete.
"Harnessing and leaning more into this idea of being completely screwed and working though it. That's where I see I can still have the most growth in myself.
"But through the night, through the cold, I think my preparation was so good. Where the true grit and the real shovel came out was when the blow-up happened, the wind wasn't going to happen.
"It's like 'well, we're still here for a job, we've still got to dig positives out of it', but I need to go through this right now. I'm here for this experience and it's essentially a part of yourself that you're not going to find out much [about] in training
"It's really a race environment that allows a safety net to go that far. One of my ideas to get better in the future is to try some races, FKTs or vision quests to try to stretch my elasticity of endurance and perseverance and digging.
"I think that will help put in perspective that UTMB is a little more manageable than it once was."
Ski commitment
Walmsley and his wife Jessica Brazeau have been living in Areches, a small village in the French Alps, as they both seek to adapt to the surroundings of UTMB.
Brazeau, who is also an accomplished ultra runner and finished in the top 25 at last year's UTMB OCC, revealed the latest tweak's to the duo's training.
"We've picked up SkiMo, which stands for ski mountaineering," she said in another video on Wahoo's channel. "SkiMo is a combination of Alpine skiing, running uphill with skis on and mountaineering.
"We've been doing that a lot for training and we've even signed up for some races, and did a race back in January.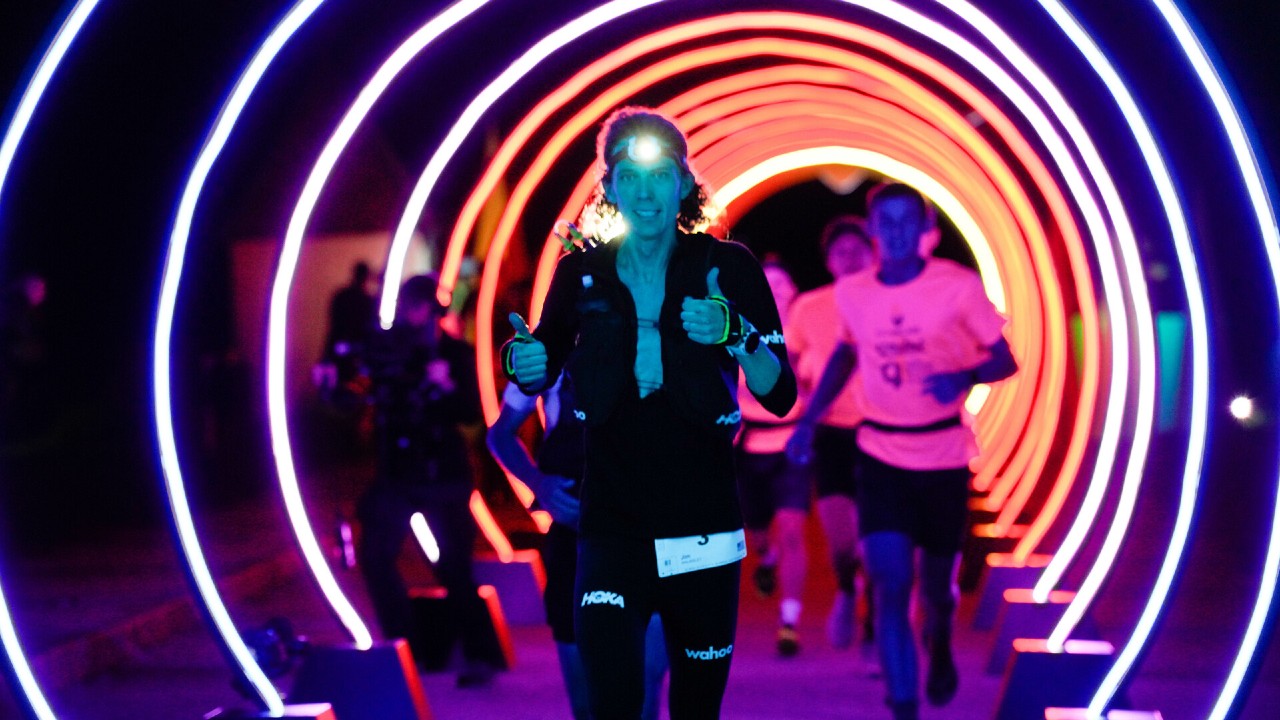 "We completely scrapped running in all of December, most of January and heading into February too. It's been a really big change-up to not run for months at a time.
"It's really cool. I'm excited and curious to see how that will effect Jim's race season.
"I think it'll have a really positive impact.
There remains some uncertainty over who Walmsley will be competing with at the front end of the UTMB field in 2023, with Jornet's title defence in doubt after he suffered a bone edema.
However, Tom Evans, who won this year's Western States, is set to put up a serious challenge after he altered his 2023 plans to take on the Chamonix race.