As you will see from this article I recently completed the Comrades Marathon (90km). This was my second successful ultra (I did the 2013 Royal Parks Ultra 50km and also DNFed at 34 miles in the South Downs Way 50 in April 2018) and so I thought I would share my thoughts with you.
No, I'm not holding myself out as an experienced ultra runner. No, I'm not a fast runner. No, I'm not a coach. Yes, there are many people out there who are faster and more experienced.
BUT, I have now done two ultras and have also completed ten Ironman triathlons (between 2002 – 2011) so I think I can at least tell you the things I learned.
And my experience from three starting lines of ultra races is that many of the runners looked 'normal'. I am a 'fuller figured' runner; my weight is probably at least four to five kgs more than it should be and probably eight to nine kgs above my ideal running weight but I can still run. It isn't necessarily pretty or fast but I get there. As I ran along the route three weeks ago I realised that not everyone was a skinny 8% body fat type – people looked like me (only slightly better looking).
Let's assume you've done at least a couple of marathons and at the end of at least one of them thought 'I'm tired but not utterly wiped out'. Mentally we condition ourselves to the distance we are running so yes you may be exhausted at the end of a marathon but probably no more so than the end of a 20 miler. If you set out to run 26.2 then you pace your effort accordingly.
So my first suggestion is to pick a race you want to do. Maybe you are a cautious 'dip your toe in' type of person in which case a 50km (31miles) or a 35 mile ultra would be good for you. Or maybe you are a 'close your eyes and jump in at the deep end' in which case a 50 mile+ race is beckoning.
Then consider how much time you have to train or want to commit to it. You will have had experience of this in marathon training. I won't give any advice on training plans as there are far more qualified people out there. I entered Comrades with many years of marathons behind me (30+ marathons, 10 Ironmans) which gave me the confidence to take a step up but in hindsight I probably could have done it years ago.
1. There is so much advice and so many people giving their thoughts just like me it would be silly not to read / listen to a wide range of people. I had the advantage of two friends who had done Comrades on many occasions so I could ask many questions of them from the big things right down to small pieces of logistics. Listen to people, read lots, work out what you think will work for you.
2. Work back from race date to now. Do you have to qualify? By when? Can you do that? When? Get it out of the way as soon as possible.
3. Are you someone that needs to know you can run 40 miles before doing a 50 mile race? If so then plan your recovery from this effort with as much care as your other training. If not then plan your build up accordingly.
4. How good are you on hydration / nutrition planning? If you've never had to think about this past 4/5 hours then you need to start thinking about it now. Take advice, read lots, practise it in training. Suddenly finding you cannot stomach solid food six hours into a race isn't a great plan if you have no plan B.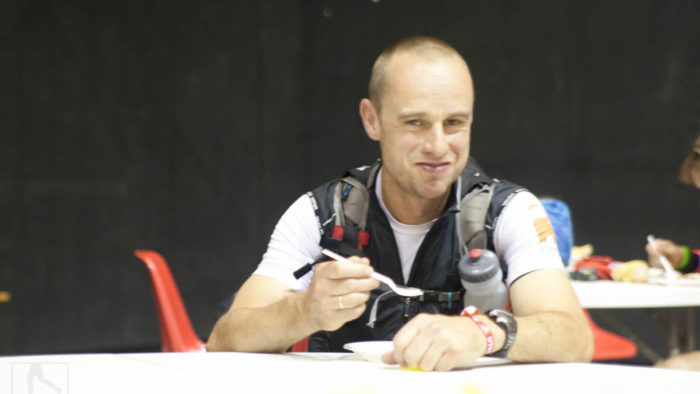 5. Understand the logistics of the race. Is it mostly self supported ie you have to carry a pack, first aid kit, spare clothes etc (like the South Downs Way race)? If so have you got the kit, can you practise with it etc. Look at http://centurionrunning.com/ and what they expect as an example (they also have a great kit store https://www.centurionultrarunningstore.com/).
6. Logistics also includes when and where do you register / sign in. How will you get to the start? Do you leave a bag there for the finish? What food and drink are served along the way? From years of doing events I know that minimising anything to think about on race day removes additional pressure. When I did Comrades, I reckon that I stood on the start line as well prepared as any novice there that day. I'm not talking about training but my mental and logistical preparation was really good. Advice from friends, reading and rereading race info meant I had everything sorted (right down to taking spare toilet paper and hand sanitiser for the start and oh how glad I was to have done that!). Our friend drove us to the start and knew how to get there to miss the traffic. I spoke to some people on the day who left too late, got stuck in traffic and either got the start with moments to spare or had to run 2km to get to the start because they were late. No thank you!
7. Decide how you are going to run the race, ie pacing. Are you aiming for a big positive split ('time in the bank' approach) or a 'negative split, start slowly' type of race? Do you know what to expect on the course? For Comrades I knew the last 18km were pretty much all downhill and I knew that the 15 km before that had two or three big uphills but a lot of down whereas most of the first half undulated a lot. I could therefore plan my pace and ended up getting to halfway at 5h32 from my aim of 5h30 which in my book is pretty much spot on.
8. Are you running with friends? If so, have the open and honest conversation beforehand. Are you going to stick together no matter what? Are you going to see how it goes but then if someone is feeling good / bad they will push on / drop back?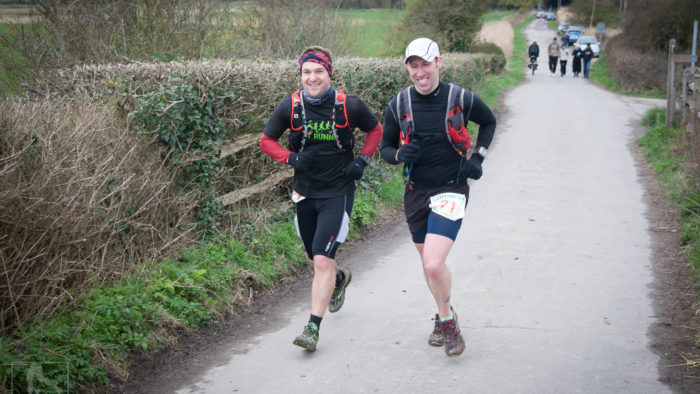 9. Have you got spectators coming to watch? Have you made a really good plan on seeing them that is achievable for them and for you? Expecting to see someone on the side of the road and them not being there when you get to 50km can be utterly demoralising. Better to plan and see them twice than plan to see them four times but only see them twice. You also need to take their needs into account – don't make it an exhausting experience for them……
10. Most importantly – enjoy it. Yes you will have put a lot of time, effort and probably money into this BUT it is not the end of the world if you don't make it. When I got timed out on the SDW50 in April it was a bit disappointing but I'd had an amazing day, run on a beautiful course, met lots of friendly folks, run further than I had ever done before AND pushed myself pretty hard. I think some people were shocked as to how sanguine I was but I was genuinely not upset. You need to plan mentally for things not going your way so that it doesn't spoilt your running experience.
So – armed with these ten pearls of wisdom, you can now make a plan. And by the way, this is NOT just for someone considering an ultra. Maybe you've done a 10k and are thinking about a half marathon? Maybe that target of a marathon before you are 30/40/50/60 (delete as applicable) is calling you? Whatever you do, I hope you enjoy it. One thing I know for sure. Smiling throughout a race makes life better.