Some really interesting analysis has just been done by the Women's Sport Trust regarding the representation of women's sport in the media. For a long time it's been woefully under-represented, but some key media outlets made a commitment to address that this year. Did they #changethegame, as promised?
The Women's Sport Trust undertook some analysis to see whether the media had put their money where their mouth was. This summer they monitored BBC Sport, the Telegraph, the Guardian and Sky Sports between April and August, to see whether they had indeed redressed the balance.
The results were actually quite positive. In the peak period of 7th June to 14th July they found that 45.7% of the top 10 stories on the BBC Sports site featured women's sport. The Telegraph's sport pages on the website led with women's sport stories 45% of this time. Of course events like the women's World Cup helped, but this still seems really positive.
You can view the full findings here: https://www.womenssporttrust.com/has-the-media-changed-the-game-for-womens-sports-coverage/
Tammy Parlour, joint CEO of The Women's Sport Trust says of the study, "The fact that we can now show it is possible to reach parity in coverage for women's sport is exciting because it means it can be done again, we just need to create the right circumstances. After being told for many years there wasn't an audience for women's sport we now have further proof that this is far from the case and we can only see this growing in the future."
I think she makes a great point. After hearing for so long that there just isn't as much interest in women's sport, so the media can't dedicate equal time to it, this study relating to this summer's sporting events shows that there is. Seemingly there are no excuses now.
So how does coverage of running events compare? Let's take the recent example of the UTMB, which we were fortunate enough to witness first hand. It definitely seemed that the live coverage this year was much more balanced than it has been in previous years. The fact that media outlets like irunfar (and hopefully Run247) treat the men's and women's races with the equal importance that they deserve definitely helps and the organisers know that they have to issue press releases and press images with equal weighting.
Courtney Dauwalter winning the women's UTMB race certainly seemed to create a lot of interest among the media and the audience, which was great to see. Her charisma and personality shone through and it was fantastic to see lots of coverage of her (I think probably equal to Pau Capell's) in the media. If we need more female role models, she's a great candidate.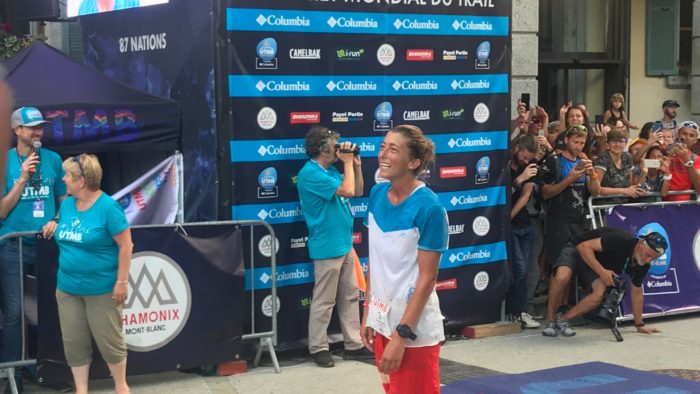 And of course the UTMB now has 10 women on the podium, as well as 10 men (until fairly recently it was 5 women and 10 men). This should just be a basic standard but it took a while to get there. There's also equal prize money, now that they award it.
One slightly disappointing thing was that the new start time (4am) and length (145km) of the TDS meant that the top 3 women came in between 1am and 4am. Inevitably this meant that the crowds were much smaller and media attention much less than for the top 3 men, who came in between 10pm and 10.40pm. It was such a shame that Audrey Tanguy, Hillary Allen and Kathrin Gotz didn't receive the amount of attention they deserved. I hope they can address this for next year.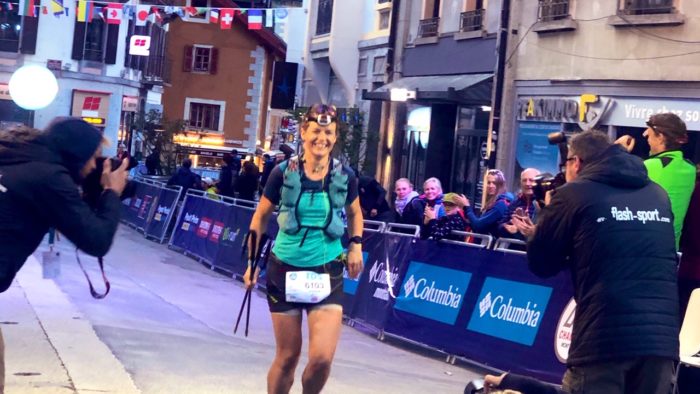 And obviously there's still the fact that the fields of the UTMB races have many more men than women. The ratios just don't seem to be changing. In the UTMB this year the proportion of women was just 10% as usual. In the TDS it was 11%, it was 16% in the CCC and a slightly higher 23% in the shorter OCC. As we've written about previously, it would be great to see more women lining up. There could be many reasons for the comparative paucity of women in longer ultras (discussed here in a great article by Lizzie Rosewell) but hopefully more equal coverage of women's running and sport in general could encourage more women into the sport and into entering races like UTMB. In addition, here are some ideas about how to get more women onto those start lines from Sophie Grant, 11th placed finisher at this year's TDS, which was at 7am and didn't receive as much attention as it should have done!
But in a year when Jasmin Paris and Sabrina Verjee winning long races outright have raised the profile of female ultra runners (and ultra running in general) considerably, things definitely seem to be looking up. This latest study shows that the market, male and female, wants to see more coverage of women's sport. Hopefully the media will listen.