It's an app which is much loved by many runners, cyclists and people doing countless other activities (it's true, some people Strava mowing the lawn). Some people can't handle it – my friend Matt had to stop using it because he's so competitive and looking at everybody else's super speedy runs made him feel inadequate – and some people wouldn't dream of going for a run without the prospect of being able to Strava it. For some people it's a training tool, for others a way of tapping into a network of runners, it can be a competitive segment quest, and it's even an instagram-like aspirational lifestyle social platform for some.
However you use it, here are a few etiquette tips you can use to keep it classy:
Do spent the entire run trying to think of a good name for the run. I mean 'afternoon run' might be accurate and ok for the purists, but it's not impressing anybody if it's kudos you want. What did you see on your run? Can you take any inspiration from it? Maybe you passed a village or road with a good name ('Two Butt Lane', 'Wetwang'?). Perhaps you spotted Brad Pitt on the canal tow path or you saw a squirrel flicking the v's. Use your imagination. Make it count.
Don't make lame excuses. Nobody really cares if it was muddy, or if you were slow because you had to open 14 gates, it's only a run. You can run again tomorrow, drop fast miles the whole way and post that, if it's that important. And nobody likes a humblebragger: 'pretty slow (ONLY 6 minute miles) because I had to carry this massive trophy home from my race.'
On a similar note, don't do a backhanded diss of the people you've run with if they're a bit slower than you: 'nice and easy chatty easy social easy one with JP'. The subtext of this sort of activity name is 'would have been a lot faster but ran with my friend JP, who's really slow'. We all know that's what you're saying, and that friend, who's trying really hard with their running, might find it a bit disheartening.
Do be honest. If your watch went a bit crazy and showed you're running incredibly quick miles or the elevation of Everest in your local park, fess up! Likewise, if you left your watch running on the journey home in the car (we've all done this) you can crop it so it stops at the end of your run, not after 10 x 1 minute miles up the road. It might make your week/month/year stats look impressive, but it's dishonest.
While we're talking about honesty, let's try to keep it authentic. Don't use those photos from that photoshoot you did 3 years ago just because they make you look good. 'Evening run' in December, with a photo of you in bright sunshine might make people slightly suspicious. Likewise mountains in the background of your photo when the run took place in Hackney might show you up to be not very authentic. You might even lose that lucrative ambassadorship for avocado water.
Do try to keep a reasonable words/photos to run ratio. By which I mean – if you've done a lovely race or headed out on a pretty special run, you might have quite a lot to say about it and illustrate it with some nice images. On the other hand, if you've just done your usual round the block you may not need to write a detailed description of each mile and what your cadence and heart rate was, and have 18 photos of your sweaty face. Just a suggestion.
If that segment is so important to you that you're going to drive to the start of it, do a warm-up, then do reps of it at top speed until that crown is yours, you may as well go for full disclosure. Whoever had that crown previously is going to do a forensic investigation into it, looking for any telltale signs that you may have ridden a motorbike/used a jet pack. If they know you got it fair and square(ish), by making the 'gate to bridge' Strava segment the pinnacle of your running career, they will probably be less likely to report you.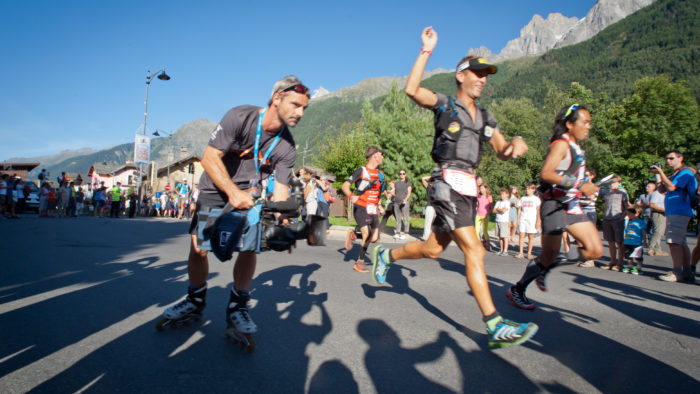 I'm sure there are many more of these, but hopefully it's a start. And if we can stop just one of you being featured on the Strava w*nkers Twitter feed, then we'll feel like this article has been worthwhile.
(Header image copyright Robbie Britton, who has almost certainly committed some Strava faux pas)